Chart your course / Global
Standing ovation
From film commissioning in Finland to top TV shows in Australia, we offer a round of applause to some select scenes, firms and fairs upping the cultural ante.
01
Turku
Finland
Where to make your movie
Turku, a coastal city of over 180,000 inhabitants, was formerly best known for its ship-building industry and talented ice hockey players. However, for the past couple of years it has been developing a new identity. With 15 feature films and several television shows under its belt in the past three years, Turku is fast becoming Finland's official film city and a force to be reckoned with across the Nordic countries.
While the film crews working here still predominantly come from Finland, the city has seen teams from as far away as Japan, Estonia, Slovakia and the UK. Since 2009, the West Finland Film Commission has been working to raise the city's profile as an attractive location for film productions.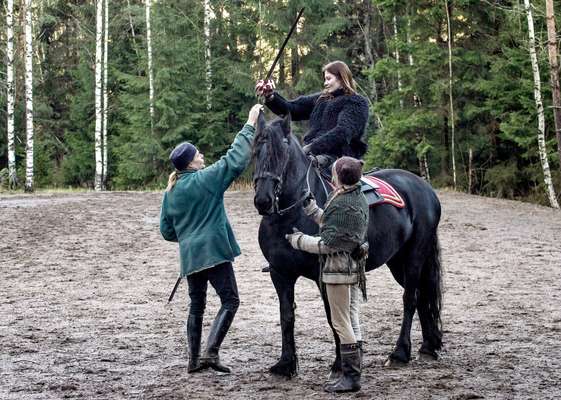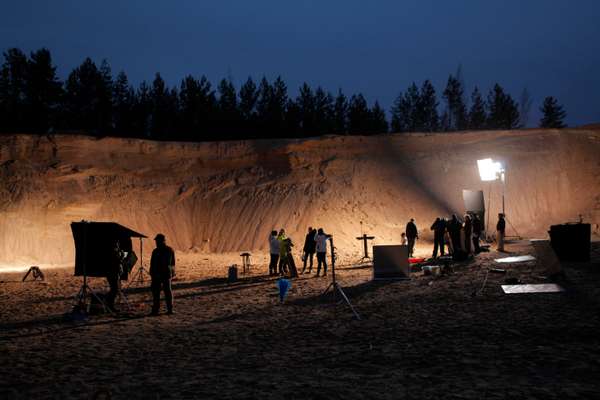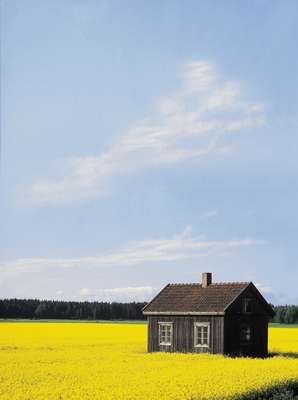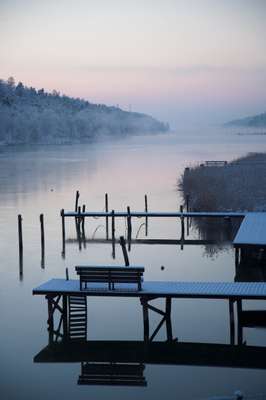 "We've developed a new concept where the film commission functions as a one-stop shop," says film commissioner Teija Raninen. "Film teams get all the services they need from us, from location scouting to shooting permits and even making sure that the roads to the locations are drivable. Sometimes we even grant a bit of financial support."
Founded in the 13th century, Turku offers a multitude of historical locations, including a medieval castle, several churches and an outdoor handicrafts museum with pre-industrial houses. There's also a large 19th-century prison (now empty), a picturesque riverside and a stunning archipelago. Within a short drive there are forests, lakes and wide fields.
In addition to these natural assets the city also has a respected film school; the Turku Arts Academy's animation department has twice been crowned the world's top animation school.
Turku is not competing with Eastern European cities in terms of wages. On the other hand, the film school is home to interns willing to train with film crews and the city has come up with creative solutions for supplying skilled professionals while keeping production costs low. For Mika Kaurismäki's upcoming period drama The Girl King, for instance, the city itself hired costume makers.
"We have professional staff and equipment available right here in the city," says Raninen. "The only thing you need to bring are the actors."
02
Bogotá
Colombia
A fair to remember
The newest star in the growing Latin American art galaxy is Colombia. After many years of violent turmoil the country is slowly shaking off its sour past to invest in cultural projects and institutions. With artists such as Doris Salcedo, Mateo Lopez and María José Arjona making ripples internationally, Colombia is pulling in international collectors.
For the past nine years critics, gallerists and culture fans have gathered at ArtBo in Bogotá: Colombia's most important modern-art fair. The most recent edition saw about 25,000 guests visiting exhibitions curated by 65 galleries from 21 countries; numbers that have put the fair's director, María Paz Gaviria (pictured), in a good mood for 2014.
What is the current state of art in Colombia and Latin America?
Latin American art is enjoying international attention as never before and Colombia is the place to watch. There is a proliferation of good art schools, spaces for exhibitions and platforms for art criticism; there are also high-level fairs, museums, auctions and galleries. Economic growth has created a good market for collectors.
What role does ArtBo play in the art scene?
It has risen as the most notable art event in the country not only because of what it features within the fair grounds but also the activity that it generates around Bogotá.
How has the event developed recently?
It was started by the Bogotá Chamber of Commerce and began with 29 invited galleries from nine countries; its most recent edition hosted 65 galleries and 14 projects from 21 countries. From its inception the fair has also organised the Arecámara Pavilion, a show for young Colombian artists with no commercial representation.
What can visitors in 2014 expect to see?
There's an increasing interest in the Colombian art scene but we will keep our boutique size and a focus on emerging artists. It's a model that has been praised and works well in Latin America.
03
Vienna
Austria
Where to make music
There's a good reason why Europe's most prestigious showcase festival Eurosonic Noorderslag is dedicating this year's edition to the Austrian music scene: "The local scene has never been as exciting as it is now," says Gerhard Stöger, music editor of weekly newspaper Falter. "Never before have you had such a variety of different scenes releasing records at a high level."
Affine Records and Flying Lotus's Brainfeeder imprint from LA are at the forefront of the city's much-hyped beat scene, characterised by hazy hip-hop beats and wonky electronic sounds. It's a blend influenced by Vienna's diverse nightlife. "Scenes blend and influence each other which is a unique thing," says Affine Records' Clemens Bacher.
This spirit of optimism is also reflected in the simmering club scene, where young nightlife entrepreneurs take advantage of empty historic buildings. Pratersauna is one example: during the 1970s the sweathouse was a shifty meeting spot for the political elite and mobsters; four years ago, Hennes Weiss and Stefan Hiess turned it into a club with a garden pool and two terraces. Its success has led the editors of leading German music magazine De:Bug to suggest Vienna could well be the new Berlin.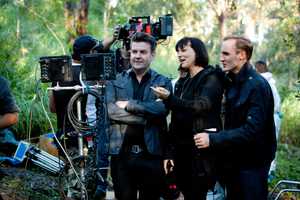 04
Melbourne, Sydney  & Brisbane
Australia
The television mecca
Australian television is no longer home to trashy daytime soaps and Kath and Kim: the country is starting to produce some of the most controversial and creative TV in the world. From Twin Peaks-style dark cop comedy The Strange Calls to relationship drama Please Like Me, the boom has come as a result of increasingly well-funded public broadcaster ABC injecting au$40m (€26m) into scripted television. That's allied to continued government support and a growing international demand for shows.
The Slap was one of the most significant shows to kick this off. The controversial drama, shot in Melbourne, Victoria, centred around the fallout when a man slaps someone else's child at a suburban barbecue. The show, which was sold around the world, was based on Christos Tsiolkas's 2008 novel and produced by Tony Ayres.
"The Slap was the perfect combination of two people's visions coming together to create amazing storytelling for the small screen," says Chris Oliver-Taylor, managing director of Matchbox Pictures, the production company behind the series. "Australian drama is also incredibly watchable. We tell a great story, have amazing talent in the country and the landscape to back it all up."
Matchbox, which is split between Melbourne and Sydney, is now producing two new period dramas – Devil's Playground and The Gallipoli Story – for pay TV channel Foxtel. Devil's Playground is set against the backdrop of the Catholic Church in the 1980s and tells the story of a young boy that goes missing. The Gallipoli Story follows a group of journalists who were embedded with troops in 1915.
In Brisbane, Hoodlum is one of the fastest-growing television production companies in Australia despite the fact that Melbourne and Sydney are considered the country's TV headquarters. It started out as a creative studio working on digital projects for series such as Lost, Heroes and Spooks before focusing on its own productions. Since this shift it has produced hit shows including Fox8's teen drama Slide, paranormal cop comedy The Strange Calls for Australian broadcaster ABC and Network Ten's edgy murder mystery thriller Secrets & Lies. Hoodlum's shows are also being remade around the world with US network ABC commissioning a straight-to-series order for Secrets & Lies – unprecedented for a foreign title.
The Australian landscape hugely influences its television shows. From gritty urban dramas set in cities such as Melbourne and Sydney to location shots across the barren land of Queensland via the beaches of Victoria and New South Wales. There is also huge competition between the main commercial broadcasters – Seven, Nine and Ten – as well as rival public broadcasters ABC and SBS.
And it's not just the US that has taken notice: Wilfred is being remade in Russia with Star Media; Wentworth, a remake of Prisoner Cell Block H, is being produced by Germany's rtl; and Laid, a Girls-meets-Heather style comedy, is being developed by UK broadcaster itv. The world, it seems, is starting to take notice of television Down Under.