Lo-Fang / Los Angeles
The highs of Lo-Fang
LA producer and musician Lo-Fang has impressed us with his soulful debut album, 'Blue Film'. Here he talks inspiration, creative processes, floor stomps and how he came up with that name.
Lo-Fang – aka Matthew Hemerlein – is a classically trained producer and musician based in LA, whose debut album, Blue Film, is on our must-listen list for 2014. It's a cascade of original ideas, virtuoso playing and clever production delivered in a voice that may call to mind 2013's LA favourites Rhye. Lo-Fang's soulful songs were written in an itinerant way across the world and laid down at Capitol Records, one of his city's recording landmarks.
Monocle: Debut albums are always an interesting listen. Was it tempting to throw in every little idea you'd ever had? It sounds like self-control ruled.
Lo-Fang: I generally have a lot of ideas regarding the production and arrangement to begin with, then I peel away until the vocals feel totally in focus and the strings, found sounds and rhythmic elements are all contributing to the storytelling. The more clear the song lyrics are the more the production can be informed and then you can make honest decisions around texture and sound.
M: What is your working practice? Are you a nine to five man or do you wake at night madly scribbling?
LF: I tend to sing a lot into my phone to record melodic ideas and lyrics as they arrive. As for working on the record, it was pretty much a ton of long days and nights that routinely ended with me driving home from the studio at 05.00 feeling victorious and numb with the sun coming up.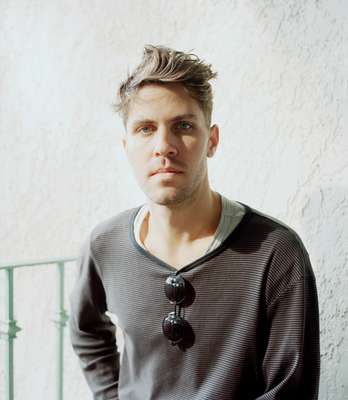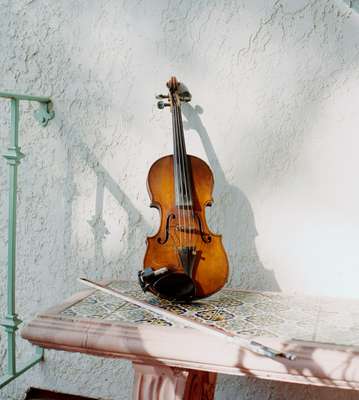 M: How did your classical training and multi-instrumentalism make the record what it is?
LF: I feel like string instruments are a cohesive voice so it's a completely natural, emotional response to support what the song is about. I write and arrange all the strings by ear; sometimes they can be charted later but that way all the secondary melodies have a sung quality to them. It's really about singing with your fingers.
M: Where and when was the album written and recorded?
LF: All over. Some of the songs date back five years from the first version when I was teaching music and living in DC. I tend to make do in less-than-ideal sonic conditions for the sake of capturing an idea. So bits and pieces were written and recorded in Maryland, Angkor Wat in Cambodia, London and Nashville, with the actual finishing stages taking place at Capitol Records in LA. There was a lot of fiddling – some songs already had 80 individual stems of unrecreatable sounds like floor stomps, wall noises, door creaks, cool vocal takes and a lot of the reverse-guitar stuff. You can hear a shitty pre-amp hiss at the end of Look Away, which adds to the ambience as I recorded those strings and banjo in a house in Nashville.
M: Although there's a free flow to the sound, it seems the songs are very much beginning-to-end compositions. Did you go to the studio with everything in place or did songs grow from messing about?
LF: I tend to follow the noises I hear in my brain then assess and refine after. So I guess that's more of a writing thing than a recording thing. If there's a strong idea or a lyric revision that clarifies the song a bit more or a bridge to add in the middle of recording, then of course that happens.
M: How did the recording space and the atmosphere within it change or reaffirm the sounds you'd already set down?
LF: It's hard to say but I have a very Marxist view of architecture and your surroundings contributing to your internal space – but at the same time I lead a very rich imaginary life. I think that doesn't answer your question at all and probably just created more confusion – a bit like the way in which the line between my music and my surroundings is blurred.
M: LA is huge – is there a recognisable scene? Does talk of scenes and labels help or hinder an artist?
LF: People need to name things and label things. That's been going on forever. Music is indescribable, so who cares if it's called dark, R'n'B or chillwave. I don't worry about what people attach to my music, I focus on the sounds and video treatments. It's great to have people around who are taking what they do seriously and working hard. It's nice to be part of a big, creative community.
M: How involved is your label when it comes to decisions like choosing the final tracklistings and edits?
LF: I'm pretty open in terms of hearing what people think about the music I make. If I've finished something then of course I think it's good. But you're not going to offend me or step on my "artist shoes" if you have a different opinion on something. If it's a good idea then I'll find a creative way for it to be implemented. My label 4ad had some good suggestions that I took on board – as far as making a few minor tracklist changes without giving the actual solution. There's a real flow to the record and certain sections had to remain intact as far as intros, outros and key signatures are concerned.
M: Lo-Fang is a great name; where did it come from?
LF: Space and time. Form and formlessness. Single, plural. Feminine and masculine. Gentle and violent. Heaven and earth. It's about finding balance within the extremes and showing the spectrum between these polarities. That's what attracted me to this name after it bubbled up from my subconscious while I was driving cross country by myself from LA. Ultimately it felt more indicative of the music I was making than what was on my birth certificate, and friends who I trust didn't think it was wack!