Chart your course / Global
Way ahead
Starting a new business is about ideas, inspiration and location. We visit a Lisbon neighbourhood pushing small enterprise, the corner of Istanbul that's ripe for retail, a Mexican tech hub, craft specialists and a clutch of fairs helping to get new ideas moving.
01
Lisbon
Portugal
The Medieval revival
Lisbon's 900-year-old medieval quarter that stretches from downtown Baixa up to the hills of genteel São Cristóvão has seen Moorish settlements, Christian conquests and waves of immigration from China, Brazil and Africa. It was the tumultuous birthplace of Portugal's longing fado music but for some years considered off limits to many Lisboetas. Now, it's home to a flood of new enterprises set on taking advantage of the affordable rents, beguiling architecture and good transport links. Mouraria still has plenty of grit but is playing host to a new generation of Portuguese success stories.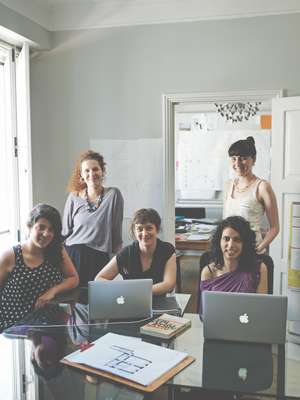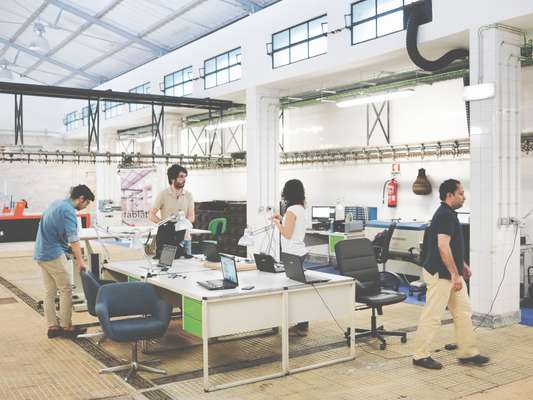 "Mouraria has seen urban, social and human transformation," says João Meneses, director of gabip Mouraria, a city-hall division that has been heading the regeneration of the neighbourhood. "This year we are going to see a lot of changes in terms of small business. A major project in the old Desterro Convent will open in March bringing a new street, urban farming, a winter garden, a multicultural market, cheap temporary residences and a lot more."


Such was his enthusiasm for the area, in 2012 Lisbon's mayor António Costa upped sticks from City Hall and set up shop here, bringing with him a range of pro-business schemes such as Empresa na Hora, an on-the-spot registration service for single-office start ups. Costa's much-touted aspiration of making the city Europe's Silicon Valley has also meant the launch of a new innovation centre in the area. While the capital may be well behind its Californian role model, City Hall's staunch support for start-ups in Mouraria is creating a dynamic ecosystem of entrepreneurs. "This is not a plan to gentrify, but to empower,"
Meneses adds. "Creative classes and artists are mixing very well with local people. Rents are not going up, which was one of our concerns." While the area is increasingly peppered with new businesses – from small hotels to workshops and studios – its old guard is still going strong. From classic tailors and shoemakers such as José Aguiar and Fernando Baguinho to new restaurants such as Cozinha Popular da Mouraria (which enlists top chefs to give cooking workshops to locals), Mouraria is finding a balance between traditional industry and new concepts. Newcomers are integrating into the social fabric. A new branch of lifestyle and homewares shop A Vida Portuguesa has opened in an old ceramics factory, hiring the staff from the neighbourhood.
Doing business in Portugal in recent years has been far from easy. While Lisbon has felt the bite of recession, in some cases this has propelled its residents towards new, self-initiated enterprises. Reforms such as the Small Business Act are showing tentative progress in the capital and a network of incubators has already facilitated 150 new businesses in Lisbon since 2012. Many of these have found their digs in Mouraria and there's room for more.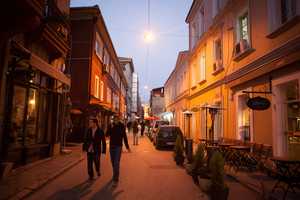 02
Istanbul
Turkey
Port in a storm
Istanbul is a briny port city and the area around Kemankes Caddesi in Karakoy is one of its most salty spots. This was the jumping off point for sailors and its vine-covered streets were home to fishing chandlers, customs houses, workshops, churches, taverns and brothels. Much of this is still here but in the past few years the city's young entrepreneurs have moved in and the area is seeing rapid change.
"When we said we were opening here some people thought we were crazy," says Cagla Atmaca, deputy managing director of Julius Meinl Turkey, an offshoot of the Austria-based coffee trader. It established a shop selling wholesale coffee in 2011 and opened a café named after the city's iconic bird, the Karabatak (cormorant) too. "We renovated this building from top to bottom and we bought up some neighbouring sites and asked some other businesses to move in," says Atmaca.
Karabatak was the first of many and a new coffee or tea shop seems to open every week, from the nostalgic Mums Café to the haute tea house, Dem Karakoy. The area is home to a slew of new independent restaurants at the vanguard of an innovative food culture in the city. Two months ago Seray Ozturk launched Naif, serving Turkish ravioli and modern meze in what was an old electrical shop. "We wanted to bring new Turkish cuisine to Karakoy," she says, sitting in the whitewashed space under a chandelier made from dried chillies.
As well as its café culture, the area is gathering a community of retailers such as the tiny shop selling bathing products next to the restored 16th-century Kilic Ali Pasa Turkish baths. There are more openings in the offing – drawn by the area's promising foot-fall and its distinct character. "Karakoy is a place of maritime trade; it has a chaotic, historic and sexy energy," says designer Sema Topaloglu as she shows us around the three-storey building that is to be her eponymous new shop, scheduled to open in February. "This is a small space but it is about introducing my dreams, concepts and colours to people who might not know anything about me yet."
There are concerns that the pace of development may be too fast for some long-time tenants. Construction of a 300-room hotel and the nearby Galata Port project will change the secluded nature of these backstreets. "I would like to see something done to preserve local businesses, to monitor building and restoration and to stabilise rents," says Hakan San, who runs eyewear boutique Fashion@Eye in a restored arcade. "New retailers need to help older ones survive."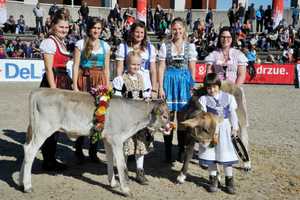 03
St Gallen
Switzerland
Farm land
If you're dabbling with the idea of going back to the land or in search of that rural ideal look no further than the Swiss Fair for Agriculture and Food, OLMA.
Every year in October this jamboree of breeders, farmers, cheese-mongers and wurst producers gives an insight into some of the finest rural business models in Europe. "Visitors can experience everything from the birth of a calf to the making of a sausage or observe the steps it takes to make cheese," explains Nicolo Paganini, director of the cooperative OLMA. "It is all about the encounter between countryside and city, producer and consumer."
OLMA was founded in 1943 to demonstrate Swiss self-sufficiency and over 70 years later it continues to attract visitors in vast numbers (390,000 over 11 days). Inside nine halls 650 different traders show off wares ranging from foods to Swiss-made equipment, bio-manure and farm animals. "Fewer and fewer people are choosing to be farmers," says Christian Manser, head of the animal shows. "We want to raise awareness for the farming profession."
While agricultural insiders come to the canton of St Gallen for the latest farming know-how, the Swiss public attends for the atmosphere, the food and the spectacle – visitors are usually in a jolly and generous mood. Festival favourites include the cow auction and the daily pig race – where thousands of people cheer on a pig they have bet on to bring home the bacon.
04
Tokyo
Japan
Beauty is looking good
Japan's hyper-competitive ¥1.4tn (€9.9bn) market can be something of a mystery to many outsiders. One insight into the collagen-filled facial creams, oil-absorbing paper and men's eyebrow trimmers is Beautyworld Japan, a vast convention in Tokyo that brings together more than 500 exhibitors.
On the convention floor, Japan's cosmetics giants Shiseido, Kanebo and Kose occupy booths next to tiny startup brands. It's the ideal show for scoping out market trends and loading up on organic anti-ageing lotions, electrolysis machines, hair-salon chairs and dietary supplements. Four of every five exhibitors are Japanese, but the Cosmetics Importers Association of Japan says the country now imports ¥192bn-worth (€1.36bn) of products – about 14 per cent of its market as a whole.
beautyworldjapan.com
05
Bavaria
Germany 
A clear winner for glass
Founded in 1836 to provide stemware for the tables of Bavarian royalty, glassmaker Theresienthal has long been a byword for quality. Fast-forward to 2001 and the rise of machine cutting and large-scale production had taken their toll and the business folded. After three years of closure, however, a local consortium bought and resurrected the fallen firm.
Since 2006, under the stewardship of former banker Max Freiherr von Schnurbein (pictured opposite page, top right), the once-lauded name is just now regaining its shine – and profitability.
"I grew up in the region and the glass industry was a symbol of being international," he says fondly.But it is business rather than nostalgia that brings Schnurbein back. Now with a full team of 21, the factory is humming again and with costs under control, a slimmed down staff is producing some 30,000 products a year. Schnurbein sees value in the skills of the factory's craftsmen.
At the factory's heart is its furnace. Three young apprentices work conscientiously and quickly under the watchful eye of Michael Jungwirth, 51, a master glass worker who has been at the factory since he was 14 years old. Forming the glass is a race against time. From the second it emerges from the furnace it begins to set and the craftsmen move in choreographed harmony to blow shapes and manoeuvre the molten glass into shape. Once sculpted to the master's exacting standards the glass is left to cool for three hours. Any longer and productivity dips but any shorter and the glass becomes brittle.
This sense of economy has helped Schnurbein grow his beloved company. Having fallen from 250 staff in the 1970s to 80 in 2000 before it closed, the warnings from its past are stark. Schnurbein's financial experience has helped him understand the need to shelve styles that aren't selling and commission new ones he hopes will. "You can't be too romantic," he says. "It can never be all about the history without the product to back it up." Fortunately for Schnurbein, Theresienthal houses some of the only craftsmen capable of hand-producing this popular export in an industry that's looking anything but fragile.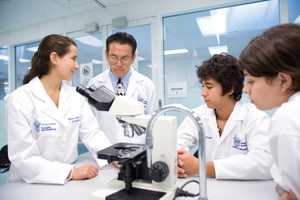 06
Monterrey
Mexico
A tech hub with good ideas
Mexico's most important companies including car-industry supplier Alfa, construction giant Cemex, and business-service provider Softtek are based in Monterrey. But the metropolis is shaking off a reputation as a city just for big business. In the past five years new, smaller startups have been lured by the robust economy and scenic local mountains.
Monterrey's San Pedro neighbourhood – the longtime home of its industrial magnates – is now host to a new generation of entrepreneurs. "All the design studios are based here," says Jorge Diego Etienne, a designer and creative consultant. The city's residents have embraced the small bookshops, cafés and restaurants that have opened along the revitalised sections of San Pedro's Tampiquito area and the cobblestoned streets of the historic Casco Antiguo district.
The prestigious Tecnológico de Monterrey – Mexico's answer to mit – has spawned other successful companies such as Biofase, which makes bioplastic from avocado pits. "I think Monterrey is the best ecosystem for entrepreneurs in Mexico," says Scott Munguia, managing director of Biofase.
The city's strong businesses have also partnered with the government to form a new professional police force, known as the Fuerza Civil, resulting in a precipitous drop in crime and a noticeable improvement in public security.