Japanese in Italy / Italy
Acquired tastes
Inspired by a creative affinity for the country, a band of Japanese craftsmen have set up shop in Italy. Monocle speaks to a shoemaker, glass artist and tailor about embracing the techniques and traditions of their foreign muse.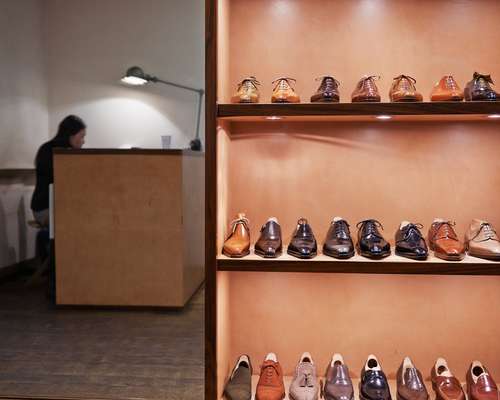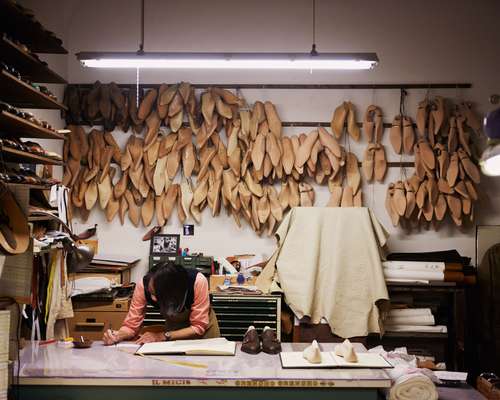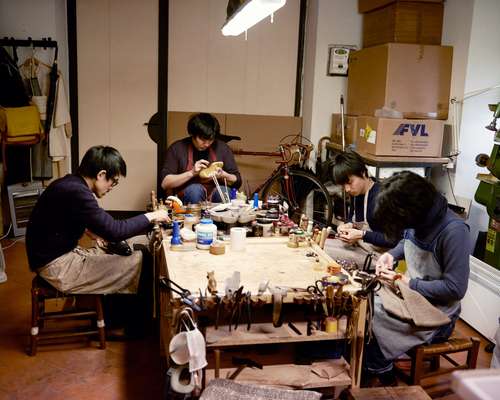 Italy's penchant for gloss and colour would seem to be at odds with Japan's preference for natural materials and wabi-sabi imperfection. And yet, contrary to stereotypes, there are many points of contact between these two industrial nations, which have both managed to combine manufacturing prowess and artisanal skills with an appreciation for good food and fine fashion. Japanese men could happily bond with their Italian counterparts over a shared love of a nipped-in jacket, a silk square and an exquisitely turned loafer; while discerning Japanese buyers have scoured Italy for the finest leather ateliers and the best suit and shirt fabrics.
The two nations' mutual appreciation for craft is apparent on Japanese shores too. At Pecora Ginza, a bespoke tailor in Tokyo's Ginza district, owner Hideaki Sato, who spent five years honing his craft in Milan, offers customers authentic Italian suits. "I realised that Italy was the place to acquire the smallest, most precise skills," he says. "I haven't seen the hand craftsmanship that goes into an Italian suit anywhere else." The result he says is a marriage of "beauty and functionality", two qualities at which Japan also excels. Japan is the powerhouse of the auto industry but it doffs its cap to Italy's formidable heritage in car design. Fans were thrilled when one of their own, Ken Okuyama, designed the ultimate car, the Ferrari Enzo.
Hidetaka Fukaya 
Shoemaker
Florence
It is no secret that Florence boasts great leather workshops. The city's reputation for artisanship in this field is recognised the world over, with the renowned Scuola del Cuoio (leather school) in Santa Croce offering courses to an international student body eager to perfect their craft.
In Hidetaka Fukaya's case, he went a step further in his mission to reach the top of his game and became the first (and only) Japanese bespoke shoemaker to set up shop in Florence. Fukaya, nicknamed Il Micio, trained under the wing of master shoemaker Shigetaro Matsuda while at design school in Nagoya, Japan. "I learned the basic shoemaking skills in Japan but had always been fascinated by the artistry of Tuscan leatherwork," he says. Leaving for Italy in 1998, Fukaya trained for two years with Siena-based shoemaker Alessandro Stella, before moving to Florence. He set up his showroom and workshop in 2005.
The Italian influence from his years as apprentice comes through in the construction and finished product, with shoes that are slim, well balanced and intricately detailed, often with a soft chisel toe. The craftsman and his three Japanese apprentices make around 60 to 70 pairs a year with clients waiting between six months to a year for a new pair of shoes.
Selling mainly to an international clientele, Fukaya is modest about his achievements, focusing instead on what he describes as a 'continued development' as shoemaker. The name Il Micio means "The Cat" in Italian. "From an early age I knew I would dedicate my life to crafting beautiful objects," he says. "In bespoke shoemaking a free and creative spirit, like that of a cat is important. Florence nurtures that."
Via Dei Federighi, 6R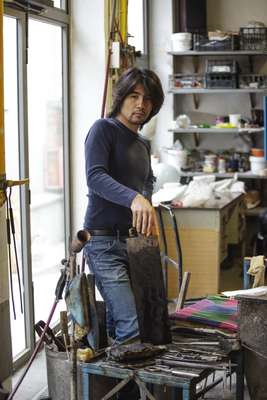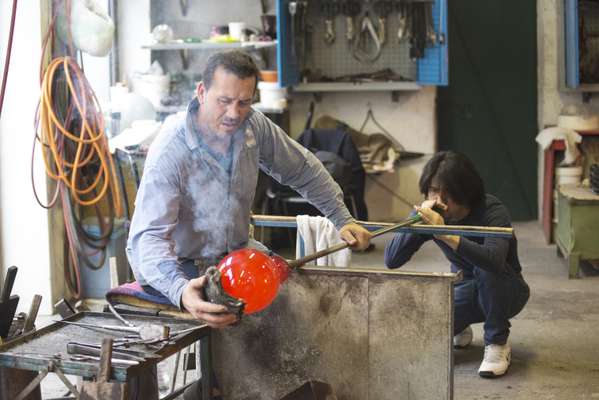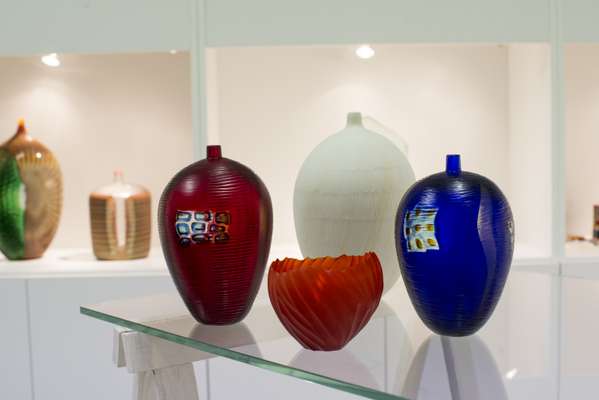 Yasuhiko Tsuchida
Glassmaker
Venice
Osaka-born Yasuhiko Tsuchida moved to Venice in 1992, drawn by his passion for Italian culture, food and Venetian crafts. A few months after arriving, he discovered and fell in love with traditional Murano glass and started attending courses in small workshops in order to follow the work of local craftsmen and get hands-on experience in Italian glassmaking. "I was charmed by the spell of this antique and yet contemporary art," he tells Monocle in his studio in Murano.
Tsuchida made his name for creating glass pieces in true Venetian tradition, from monochrome vases to mini sculptures, and was named art director of the Schiavon Glass company in 1995. "To be able to get recognised as a creative in the laboratories and factories in Murano has been a privilege," says Tsuchida, who describes his style as minimalist – a reflection of his Japanese roots.
"I was inspired by the Italian classics because their nature is more intimate and close to my background," he says of his approach. "In both Italy and Japan there is a deep value for art, craft and design.
The Italian classic style is the result of an intrinsic aspect of the history of this country, of its landscape, climate, food. Many of these elements are very close to Japanese culture as well." His international breakthrough came in 1996 with the Bamboo collection of glass sculptures, which was featured in exhibitions around the world but also gained Tsuchida the nickname "poet of glass".
Today he remains the only Japanese glassmaker with a studio in Murano and is certain he'll stay in Venice. "I simply found everything that I needed here in Murano: wisdom, knowledge, generations of experience and several ways of creating glass. It's a fulfilling world. I hardly think I could have found the same in Japan."
tsuchidayasuhiko.it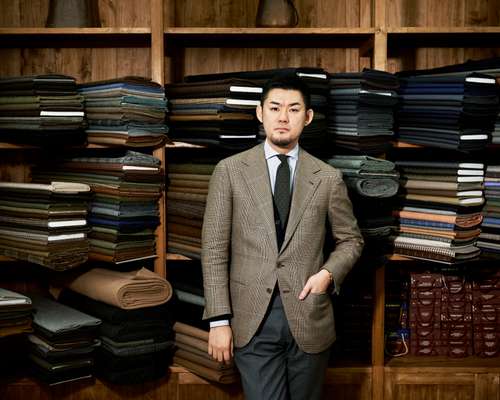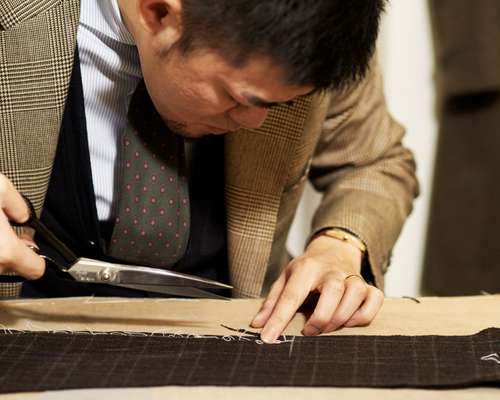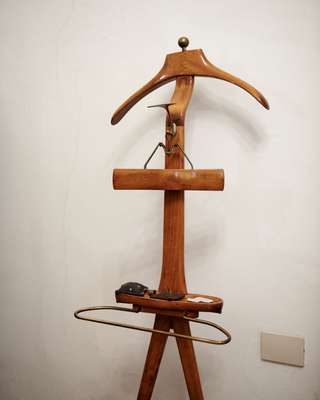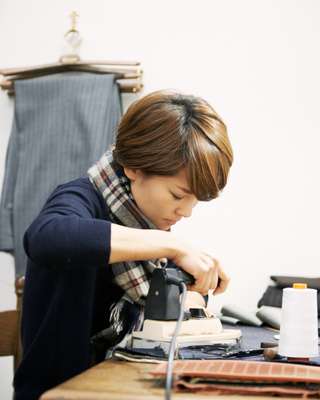 Kotaro Miyahira
Tailor
Florence
After training in Florence under mentor Francesco Guida, tailor Kotaro Miyahira struck out on his own to show the world what he had learned in the Tuscan capital, having emigrated from Osaka seven years earlier. In 2011 his first floor shop, Sartoria Corcos, opened a few paces from the river Arno.
"Florence is one of the most renowned tailoring centres along with Milan and Naples," Miyahira explains. "But I think Florence is more focused on handcraft than the others, and that's why I chose it."
Today, his painstakingly handmade suits and use of Italian fabrics illustrate his commitment to the country's tradition of quality menswear. While showcasing his own style and contemporary twists, his suits, jackets and overcoats are made in a manner that he feels is deeply indebted to his training. "My style is almost completely Florentine. The cut has only one front drape and the shoulder falls gently to the back," says Miyahira. "Precision is the only Japanese touch."
A great commercial decision – Florence is the home of Pitti Uomo – Miyahira's emigration was at heart an emotional one. "It's traditionally a land of small companies and individual traders," he says. "Working rhythms here are different from Japan and we like it," he adds, speaking for his wife Mei and apprentice Giulio.
Although retail remains a tough sell in Italy's current economy, Miyahira is humble about his success and pragmatic about the challenges ahead. "It's always hard to start your own business in a foreign country. It would be the same if an Italian tried to open a shop selling kimonos in Kyoto."
sartoriacorcos.blogspot.com