Americas / Global
Americas
Briefing
Why everyone's moving to Mexico, a Q&A with new Toronto MP Chrystia Freeland and the Italian diaspora in Brazil.
The new frontier
Mexico
[IMMIGRATION]
While giving monocle a tour of the Suchiate River (pictured), which separates Mexico from Guatemala and Central America, Hugo Rivera, a Mexican border patrol officer says, "This is where the migrants cross. Hondurans, Guatemalans, Nicaraguans, El Salvadorians."
A combination of security problems and the struggle to boost economic growth has seen the numbers of migrants crossing into Mexico rise substantially. The issue is not just affecting Mexico's border patrols. In 2012, for the first time, the number of "Other Than Mexicans" apprehended by US border patrol agents in Texas exceeded the number of Mexican detainees. "Most Central American countries still have high rates of poverty and a lack of economic opportunities and the violence in these Northern Triangle countries also seems to be a factor contributing to migration," says Maureen Meyer, an immigration expert from the Washington Office on Latin America.
In 1960 fewer than 20,000 people from El Salvador, Guatemala and Honduras resided in the US. Now there are more than 1.2 million El Salvadorians in the US as well as 700,000 Hondurans and 1 million Guatemalans. An additional 120,000 undocumented migrants from Central America crossed into Mexico in 2012. Irmi Pundt, a caretaker at a migrant shelter near the river crossing, says, "Before, it was mostly men. Now you see boys, young ones, 16, 17 years old. They're running from the gangs. If they don't join they'll get killed. Families also come if they have a business and they're being extorted but can't pay. If they don't pay they'll get killed."
Breakdown of migrant arrivals in Mexico, 2013
Honduras: 40.4 per cent
Guatemala: 35.5 per cent
El Salvador: 16.9 per cent
Cuba: 1.6 per cent
US: 1 per cent
Ecuador: 1 per cent
Others: 3.6 per cent
---
Little Italy
Brazil
[DIASPORA]
Of Brazil's 200 million inhabitants, some 30 million are oriundi, descendants of Italian immigrants. Until the first half of the 19th century many came to the country attracted by land, mainly in the south, offered by the Brazilian government. And it is in the state of Rio Grande do Sul where you'll still find the most Italian city of the country: tiny Antônio Prado, home to nearly 13,000 Italian-Brazilians. "We are one of the few locations outside of Italy that still preserves many of its habits, such as talking in the Venetian dialect," says Adriana Matos, from the department of tourism.
---
Santiago Rodríguez Tarditi
March 2014
Economy
While most of the world has been tightening its belt over the past 10 years, the economic crisis hasn't been felt in Latin America. Colombia's economy is expected to grow by 4.5 per cent this year.
Politics
With eight countries facing elections, it's a big year on the continent. The tightest of the big races is likely to be in Colombia, where President Juan Manuel Santos will be hoping that good news from the farc peace talks will boost his campaign.
Diplomacy
A series of territorial disputes are still affecting the region, including an argument between Colombia and Nicaragua over the San Andres archipelago.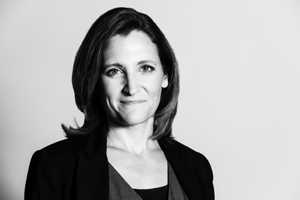 Q&A
Chrystia Freeland
Member of parliament for Toronto Centre
Canada
Recently elected Toronto MP Chrystia Freeland spent much of her career as a journalist editing for major news outlets such as the Financial Times and Reuters outside Canada. She tells us why she's switching to public service and about her hopes for the city.
What made you decide to run for MP in Toronto?
It's the next logical step from my book on the stagnation of the middle class in western industralised countries. I met Liberal Party leader Justin Trudeau at a book party in Toronto last year. He had put the very same problem at the centre of the Liberal agenda and invited me to join his team. So I competed for the Liberal nomination and then the by-election.
Where do you fit in as a federal MP in municipal affairs?
Toronto needs a political champion. Besides being an advocate and representative to my constituents, I want to express a vision for Toronto in the city, the country and the rest of the world.
How can Toronto improve itself this year?
We have three different things going on: a city bursting at the seams, a desperate need for more jobs and a glut of capital in an environment of unprecedentedly low long-term interest rates. Put them together and what do you see? Infrastructure projects! Fix the infrastructure problem, create more jobs and the capital is there at very low rates. So this is a very solvable problem.
Youth unemployment, even for graduates, is becoming worse.
Yes, that youth employment stands at 18 per cent is a real rallying cry for me to act. Their career path will be different from their parents; they are less likely to stay in the same job, city or even country their whole lives. One of the things we must do is provide public infrastructure and tools for them to become entrepreneurs. One encouraging thing in Toronto right now is the Digital Media Zone at Ryerson University, a technology company incubator. We need to double down on spaces like that.
What are your hopes for Toronto in 2014?
That Toronto is not just the butt of late-night jokes by comedians. It's an exciting, multicultural city which 100,000 people are moving to every year with good reason. I really hope people get engaged in the conversation we're having on city issues.