Art market / Global
Art market
Briefing
A Q&A with the founder of a Turin-based art organisation, plus new galleries and art sales.
Q&A
Patrizia Sandretto Re Rebaudengo
Founder/president Fondazione Sandretto Re Rebaudengo
Turin
In the early 1990s Patrizia Sandretto Re Rebaudengo (pictured) took a trip from her native Turin to London and fell right into the centre of England's contemporary art scene, meeting Anish Kapoor, Richard Deacon and Rachel Whiteread of the Young British Artists group (or the YBAs). A daughter of a wealthy entrepreneur, Sandretto Re Rebaudengo grew up surrounded by art but it was only during her visit to London that the economics graduate started to think seriously about collecting.
In 1995 back in Turin, she founded her non-profit contemporary art organisation Fondazione Sandretto Re Rebaudengo to house and preserve her growing collection, which today consists of more than 1,000 pieces, including works by Charles Ray, Rosemarie Trockel and Felix Gonzalez-Torres.
Over time, Sandretto Re Rebaudengo's passion for art has made her one of the most respected private collectors in Europe. The Fondazione's two venues – the headquarters with the main exhibition hall in Turin, and the original space in the old family palazzo in the Guarene d'Alba county just outside the city – welcome 100,000 visitors a year.
This month Sandretto Re Rebaudengo is taking part in the second edition of the Art14 London fair, housed in the capital's Olympia Grand Hall. The inaugural edition last year attracted 25,000 visitors and served as a meeting point for galleries, collectors and the hottest new artists from Asia, the Middle East, Africa and Europe.
How did the foundation come about?
In the early 1990s in Italy there wasn't much focus on contemporary art compared with the rest of Europe. I thought it was important to share my artworks with the public. Also I wanted to create a structure that supports young talent and organises exhibitions of local and international artists.
What has been your most memorable project?
Doug Aitken's famous multi-media show, New Ocean, which debuted at the Serpentine Gallery in 2001 was produced by us. It travelled to the Tokyo Opera City Art Gallery and Austria's Kunsthaus Bregenz before it was finally shown at the foundation in Turin in 2003. Another example is when we co-produced the film Zidane: A 21st Century Portrait by Douglas Gordon and Philippe Parreno. I flew to Paris for the edit and later to Cannes for the premiere in 2006. It was a very proud and emotional moment for me.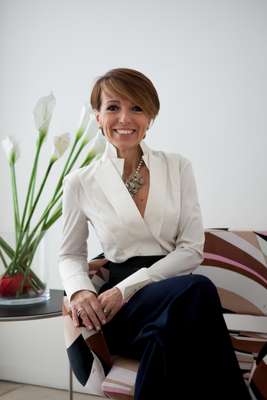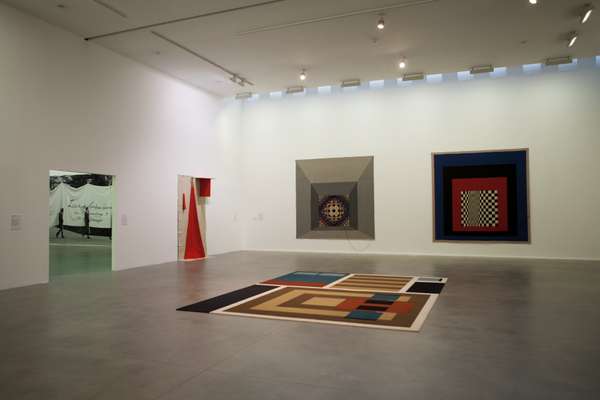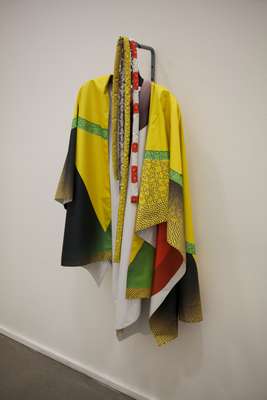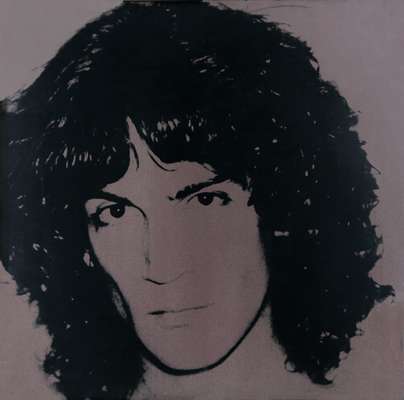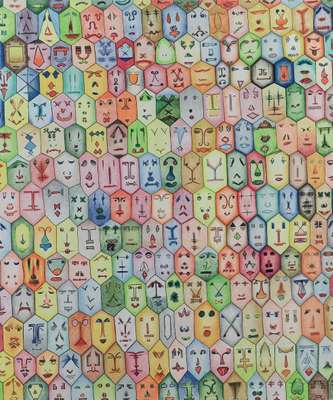 Your pieces often travel the world. Which museums and galleries abroad have shown artworks from your collection?
Since the beginning I wanted everyone to be able to appreciate and enjoy these pieces. Therefore I've always been open to lending individual works to museums around the world. My collection is on permanent loan to the Fondazione; it has also been presented at the Whitechapel Gallery in London, the Macro in Rome, the Fundación Santander in Madrid – to name a few. This year the collection will be shown in Berlin, Malaga and Quito.
Has Turin influenced your collection and work in any way?
The Arte Povera movement was born in Turin, and Italy's first museum dedicated to contemporary art, Castello di Rivoli, was established here. The Artissima international art fair is also set in Turin. There are galleries that are well known internationally here and some very important collections. I'm very happy to stay here for these reasons.
You'll be at Art14 London, taking part in the Private Museum Summit. What are your expectations?
It is a great idea to bring the world's collectors and private institutions together in one room. I participated for the first time last year. It was an excellent networking opportunity and it was fascinating to meet collectors such as Li Bing and Wang Wei for the first time. Good on the fair to have created this inspiring way of exchanging ideas with the rest of the global art community.
How globalised is the art market nowadays? Is it easy to collaborate with international collectors and co-produce exhibitions?
One of my main objectives is to collaborate with other institutions on an international level. As well as one-off partnerships, the Fondazione is the co-founder of FACE (Foundation of Arts for a Contemporary Europe) – a group of five private foundations. We work together on new forms of art exchange, aiming at engaging the public and broadening the scope of our activities through joint international projects. The Fondazione is also collaborating with the Berlin-based Olbricht Foundation where, from May onwards, we'll be presenting selected works from our collection.
Art14 London is at Olympia Grand Hall 28 February – 2 March
artfairslondon.com; fsrr.org
---
Well hung
Supportico Lopez
Berlin
Berlin gallery Supportico Lopez might sound vaguely Spanish, but its roots are southern Italian. "Supportico Lopez was the name of the street in Naples where our first venue was," says Gigiotto Del Vecchio, who moved the gallery to Berlin with his wife and the venture's co-founder Stefania Palumbo in 2008.
Supportico began in Naples as a non-commercial art project space. "Around 2002, I got a big apartment and dedicated part of it to exhibitions. It was about having an international programme, with Naples attracting so many artists with its energy." The venture was a success.
Palumbo joined in around 2006. Not long after, the two decided "to continue the experience somewhere else", says Del Vecchio. The couple knew Berlin's art scene well and first settled into a space in Kreuzberg.
Step by step, Supportico Lopez went from project space to commercial gallery, and is now in a clean white space in Berlin-Schoeneberg in a building owned by Scottish artist Douglas Gordon, an old friend.
Exhibitions here delve into artistic intersections, showing intriguing, often text-based work (a wonderful 2013 show featuring a stunning typed manuscript by the late avant-garde artist Henri Chopin, a Frenchman who spent time in Naples, comes to mind). Even in Germany, "the Neapolitan connection is always alive", says Del Vecchio. Several Naples artists (such as Giulio Delvè) have been in the gallery's programme since early on and many of the regular collectors are still Italian.
"Naples has a strong personality; more like Mexico City than Milan. It's a city that's inside you," says Del Vecchio. It's a personality that Berlin's art world wouldn't want to miss. Supportico will take part in Art Basel's Features section for the first time this year. On show at the gallery from 1 March to 12 April is Canadian mixed-media artist Steve Bishop.
supporticolopez.com
---
Rocking out
Vercelli
[AUCTION]
In 1979, a Paduan art gallery tried its hand at the gavel for the first time. Thirty-five years on, Meeting Art has moved to Vercelli where it conducts about 30 auctions annually ranging from antiques to modern art. Owned by father and son Mario and Pablo Carrara, it is the first local establishment to surpass the Italian outfits of Sotheby's and Christie's in sales: 15,000 works are sold per annum.
This March's modern and contemporary auction features 750 works, from Andy Warhol's 1982 screen-print of rock musician Billy Squier (pictured) to Italian conceptual artist Alighiero Boetti's mixed-media on paper, "Faccine". The biggest sale at the January auction was "Knights in an encampment" by Greek-born Giorgio de Chirico, which sold for €80,000.
"Our bidders are mostly Italian," says Mario. "But thanks to online auctions we're getting more interest from Europe, the US and Latin America." Bidders can follow live auctions on a real-time video stream on the website.
meetingart.it
The highlights:

Faccine (right)
Alighiero Boetti, 1979
Mixed-media on paper
Estimate: €27,000–€30,000
Billy Squier (left)
Andy Warhol, 1982
Silkscreen on cardboard
Estimate: €90,000–€100,000