SDA Bocconi / Milan
Business class
Set in the heart of Italy's financial capital, SDA Bocconi is increasingly ranked as one of the world's best business schools, with 70 per cent of students coming from abroad. We head to the campus to learn more.
Italy's reputation for producing family businesses that go on to be leading players in their industries is unmatched. But even family firms sometimes need help to navigate the global economy. That's where sda Bocconi, a Milan management school, enters the picture. While the majority of higher-education institutions in Italy have failed to stay on a par with the successes of the country's business community, Bocconi has made headway.
The school is on the up, with the Financial Times recently placing it among Europe's 10 best for mba courses. "Our objective is return on investment," says Bruno Busacca, the school's dean. "We want students to have know-how they can use straight away on the job."
Of course, know-how comes at a price. The private institution charges nearly €50,000 in fees for full-time study, a mix of classes and projects with firms that lasts for a year. The payoff is that nearly 90 per cent of alumni find work after three months and most of them will earn an average of €80,000 annually after a few years on the job.
Number crunching and market analysis is key to the school's teaching but there are extra-curricular activities from sailing regattas to a wine-tasting club. "There is a great balance offered," says Melody Guerra, an American mba candidate. Over cocktails, professors talk about their research and there are screenings of Inside Job to prompt students to discuss the bad behaviour of Wall Street.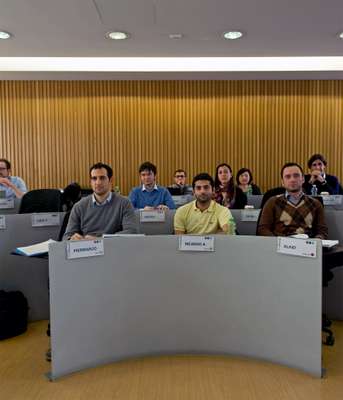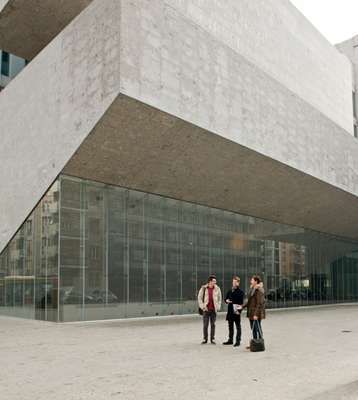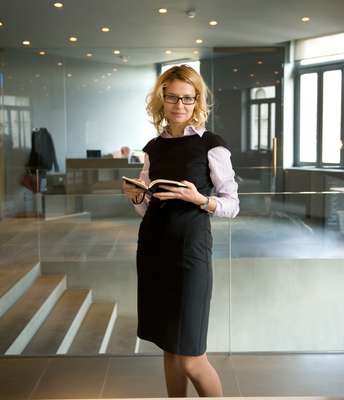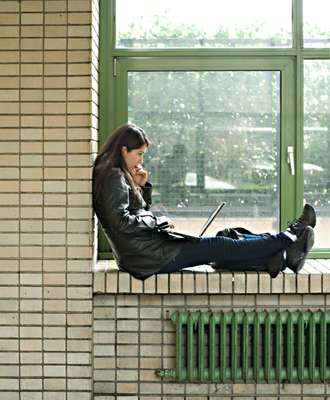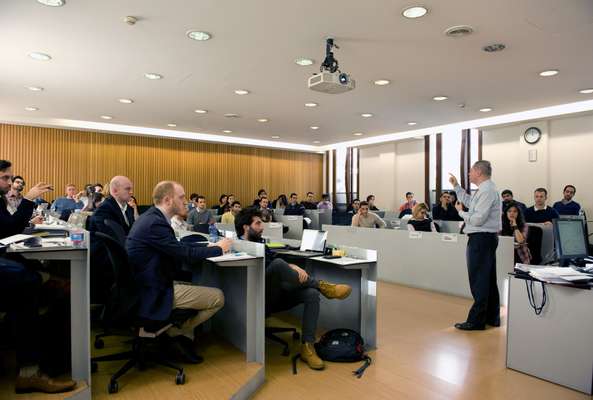 It's no surprise then that 70 per cent of full-time mba students enrolled come from abroad – courses are taught in both English and Italian. The lure of Italy is strong (good food, gorgeous scenery) and the school's location doesn't hurt either. "We are right in the heart of Italy's financial capital. It's perfect for networking," says Busacca.
Bocconi offers courses geared to working professionals who need to catch up on the latest business models. New ideas to win market share are in demand. A hot topic is big data, with firms eager to harvest massive chunks of information from social media and other sources for insight on consumers. "We can create a tailor-made plan for executives so they receive one-to-one training on change management or whatever interests them," says Busacca.
Bocconi has a 200-strong teaching staff who look after 700 students along with thousands of managers who sign up for customised tutorials from firms like Fiat and Pirelli. To better serve its customer base Bocconi is upgrading its campus since offices and classrooms are scattered over several city blocks and share space with the undergraduate university. In 2018 the school will sit on one site as part of a new €130m campus designed by Japanese architects Sanaa.
Outside class, students work on real-world projects with corporations. Coordinating this is Professor Massimiliano Bruni, who runs the food and drink programme. Over lunch at the faculty lounge, he talks about dispatching mbas to collaborate with employees at leading chocolate maker Ferrero, the owner of Nutella. Their goal is to market a new product aimed at consumers in Asia – something Bruni says is key now Italian companies have saturated mature markets in Europe. "Italy can still grow," he says. "Germany exports twice as much food but look at the quality of our foodstuffs. Italian companies must work more on their marketing."
The hands-on approach is refreshing compared with other Italian schools. "The problem is that universities are too theoretical in Italy," says Federico Pagani, a Milanese civil engineer who is doing an mba to help his consulting business. "Here in our accounting course we were immediately given Apple's balance sheet to look at and break down."
Many foreign students are attracted to businesses operating in a sector the country is famous for abroad: luxury goods. German mba Alexander Strasoldo left a job promoting hair care products for L'Oreal in the UK to pursue studies in Milan so he can learn the skills to trade in higher-end goods. "I chose Italy since the French can't compete with the heritage and craftsmanship of these brands. I'm interested in learning about these family-run companies so I can try and help them."
The curriculum allows them to see the factories of major brands from Prada to Gucci and learn about the supply chain behind the clothes and accessories. "We are trying to give them a sense of how the industry works," says Professor Stefania Saviolo, head of the fashion and luxury goods programme, who holds a copy of Lifestyle Brands – a book she wrote. "These are not industries that sell commodities but are brands, so the students have to get a feel for them. They go to London and Paris to see stores. The field trips may seem like shopping trips but it all helps make them better managers."
Set up in 1971, SDA Bocconi aims to help aspiring managers. Its parent institution, Bocconi University, dates to 1902 and was the first centre of higher learning in Italy to offer a degree in economics. The private school has become the preferred choice for undergraduates specialising in finance, law and public administration.
Its alumni list is like a who's who of Italy (top bankers, CEOs and politicians). Former prime minister Mario Monti is an alumnus and now serves as school president. In 2008 he inaugurated an award-winning glass and stone building by Dublin-based Grafton Architects to house faculty offices and an auditorium.