Business / Global
Business
Briefing
A special Italian briefing, taking in paper manufacturing, plane building and cosmetics.
Fruitful partnership Italy
Italy is the biggest buyer of Chilean kiwi fruit and imported 24,000 tonnes of the green orbs in 2011. After copper and wood pulp, kiwis are Italy's biggest import from the South American outpost.
---
Taking flight
Monopoli, Italy
[AVIATION]
Italian engineering might mean Ferraris or Vespas to some but a new generation of entrepreneurs has switched from roads to runways to spread their wings in the aviation industry.
Founded six years ago, Blackshape is one example of this success. The innovative start-up, based in the Apulian region on Italy's Adriatic coast, has developed a carbon-fibre plane that delivers the same performance as a heavier craft for a fraction of the price and fuel.The Prime's lightweight composite shell weighs less than 300kg and its inventiveness has piqued the interest of the Italian vice minister of defence, who visited the plant last year.
"I wanted to build planes and I wanted to build them in the south," says Luciano Belviso, 30, the aeronautical consultant behind the brand. Although he was refused a loan by nearly 50 banks, funding for the firm eventually came from venture-capital fund Angelo Investments.
"It's not so bad starting a business in a recession," says Belviso. "The secret is good design – then you can lure great employees with the beauty of southern Italy."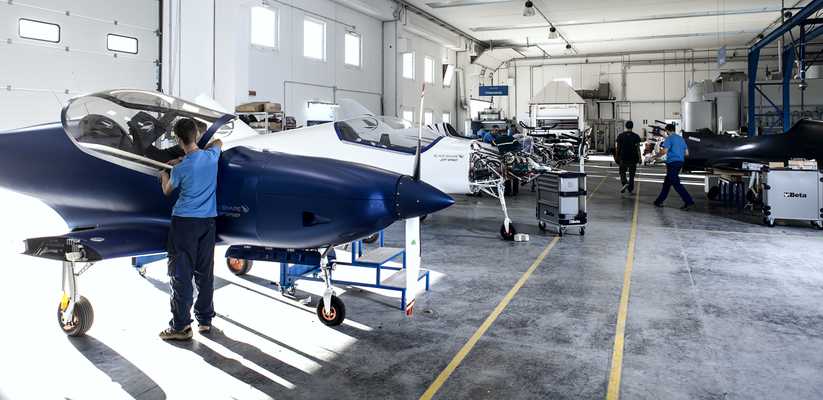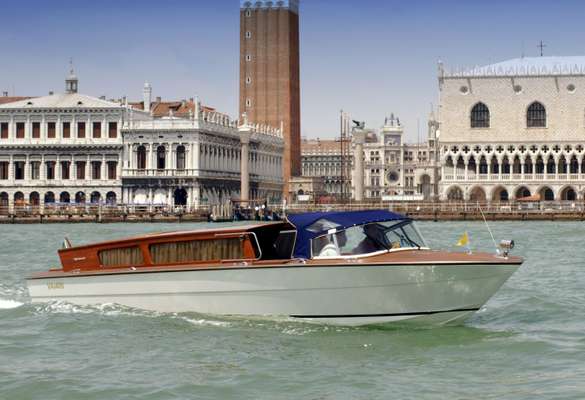 AgustaWestland
A subsidiary of Roman firm Finmeccanica, this Anglo-Italian giant supplies helicopters to armies the world over.
Konner
This firm manufactures small, customisable choppers from its base near the Dolomites in the country's northeast.
Giannuzzi
A company that has specialised in aircraft interiors – not only designing them but fitting and renovating them too – for over 40 years. It has a range of commercial and military clients and prides itself on a high level of research and development.
---
Pulp fiction
Fabriano, Italy
[PAPER]
Making paper has been a popular trade in Fabriano, a town in the Marche region in central Italy, for 750 years. Local mills made the first watermarks to protect documents from forgery and its well-made sheets were used by the likes of Michelangelo for correspondence.
In 1782 a local businessman set up Cartiere Miliani, known today as Fabriano, to merge the area's mills and create a leading manufacturer of fine-art and security papers; these days it supplies holographic paper to the European Central Bank to make the euro. However, in the past few decades it has seen competition arise from an unlikely corner: a cottage industry of artisan counterfeiters around Naples now prints well-made phoney money for the Camorra crime syndicate – an offer that the latter clearly can't refuse.
fabriano.com
---
Canada's thirst for Italian wine has steadily risen over the past five years; not surprisingly, Italy's trade commission is keen to keep the drink flowing. With the help of Toronto-based creative agency Little Room it is developing an app that introduces users to wines from around the country and provides information about their origins, tasting notes and where to buy them.
"We're targeting drinkers who are open to experimenting with new wines beyond their usual favourites," says Pasquale Bova, Italy's trade commissioner, of the project called Oeno (after the Greek goddess of wine). Having overtaken France to become the largest exporter of foreign wines to Canada in 2009 – a 20 per cent share of a market worth ca$2bn (€1.3bn) in 2012 – the commission is hoping for another vintage year.
littleroom.ca
---
Finance
The Italian government is looking to raise €12bn by selling shares to private companies. As well as selling stakes in Europe's largest shipbuilding group Fincantieri, it will sell 40 per cent of Poste Italiane, the Italian postal service that reported a profit of €1bn in 2012 and has 144,000 employees.
Legislation
The autonomous province of Trentino has hatched a scheme to build over 100 start-ups from around the world and dedicate 2 per cent of its provincial gdp to boosting R&D – double what is currently allocated by the national government.
Tourism
A sluggish Eurozone recovery and the expense of intercontinental travel could have its advantages for Italy. Top tour operators recorded a 55 per cent increase in sales of Italian tours to European travellers.
---
Natural flair
Maremma, Italy
[COSMESTICS]
In late 2003, entrepreneur Luigi Scognamiglio's nose for business lead him from a career in banking to one in organic cosmetics. Now based in Maremma, a coastal region of Tuscany, Scognamiglio's organic farm Officinali di Montauto produces a range of all-natural cosmetics, food supplements and herbal teas using essential oils from over 30 plants harvested on site. "'Made in Italy' is still a strong selling point," says Scognamiglio, who opened his first international store in Tokyo in 2008. "You've got to achieve quality locally and then think globally."
officinalidimontauto.it
---
Riding the wave
Venice
[BOATS]
Situated between the mouths of the rivers Po and Piave in northern Italy, Venice is famed for its canals and the city's buzzing waterways remain home to a boat-building trade. As well as manufacturing the city's water taxis, firms also cater to hotels, tourists and private individuals who prefer to travel in style using yachts.
Master shipwright Dino Tagliapietra founded Tagliapietra Venetian Wooden Boat in 1976; it's one of only a handful of companies still treading water after a downturn in trade over the past few years. Despite competition from cash-in-hand labourers from closing shipyards, the firm has flourished by offering quality vessels made to its client's exact specifications.
"The 'Made in Italy' brand isn't a life jacket," says Tagliapietra's son Andrea, who co-owns the company with his brother Luca. "What keeps us going is the ability to stay flexible and preserve the quality of our products." From traditional wooden ships made with copper nails and rivets instead of adhesives to custom builds, this firm is one of two selected by the Italian navy to carry out repairs on its iconic early 20th-century ship the Amerigo Vesspucci.
venetianwoodenboat.com
---
Flower power
Auderghem, Belgium
[FLORISTRY]
When Italian-born entrepreneur Concetta Spitaleri visited the Middle East she noticed that the expensive bouquets of fresh flowers in luxury hotels quickly spoiled in the region's extreme heat. On her return she began thinking of a solution: long-lasting, real flowers to cater for the hospitality industry. Using a natural process she calls "stabilisation", Spitaleri's treated flowers last for almost three years without maintenance or water – and her client base is blossoming nicely.
rosapiu.com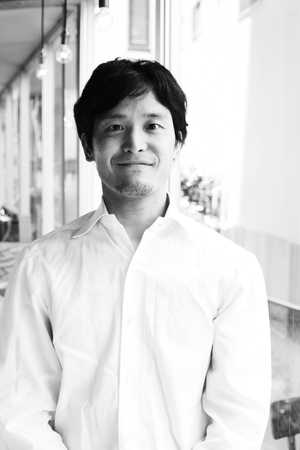 Q&A
Shinji Fujikawa
CEO of Cheese Stand
Tokyo
Shinji Fujikawa has a unique business model in the centre of Tokyo making 15kg of mozzarella and 7.5kg of ricotta every day. His cheese factory-cum-shop has found an eager audience, wholesaling fresh produce to about 30 restaurants and cafés around the capital and shipping all over Japan.
Where did the idea come from to make Italian cheese for the Japanese market?
I always wanted to work in the food business. Ten years ago, I took time off from university and worked at a pizzeria in Naples. The fresh mozzarella there was sensational and made me think about making my own. When I came home I spent a few years managing a pizza restaurant.
How did you put your business plan into action?
As more pizzerias opened I noticed there was a threefold growth in the domestic production of fresh mozzarella between 1998 and 2008. Most cheese in Japan comes from Hokkaido [the country's northernmost prefecture] and the shipping costs are high. But the Japanese – especially Japanese women – love cheese. That's when I realised that there was a niche for making and selling fresh cheese right here in Tokyo.
Are there plans to expand?
We already sell to 30 restaurants and cafés around Tokyo. At the start I had to knock on doors but today people come in or call. We're working on our distribution, too. You can have our fresh cheese at your door almost anywhere in Japan within 24 hours.
cheese-stand.com