Europe / Global
Europe
Briefing
A rummage in the Italian president's wardrobe, what's next for the French first lady (whoever she is), and a dispatch on the economic and political state of the UK.
The central section of Warsaw's long-overdue second Metro line, connecting the capital's left and right banks, is set finally to open in May. Italian firm Astaldi has led the construction.
---
Steve Bloomfield
March 2014
Politics
This government's term will be five years, not four. Should parties bring out their big policies now or wait until next year? A bit of both, seems to be the answer. The Tories are focusing on welfare reform and immigration; Labour would rather talk about the cost of living.
Economy
The economy is finally growing again – but the debate on whether austerity has worked still rages. Rising living costs also put the recovery in perspective.
Diplomacy
The UK's relationship with Europe is the most pressing issue, which will remain in the headlines as campaigns for the European parliamentary elections begin.
---
Style leader no.50
More than meets the eye
Rome
[GIORGIO NAPOLITANO]
He is the elder statesman of Italian politics, the avuncular patriarch at the heart of one of Europe's most turbulent states. Last year, when the political parties in Rome reached a deadlock, bickering and unable to decide upon his successor, they asked him to run for an unprecedented second term. Although he was all but on his way to a well-earned retirement, he could not neglect what he called his "duty" to the nation.
But is Giorgio Napolitano, Italy's 88-year-old president, really as mild-mannered as commentators make him out to be? After all, the man from Naples made his mark in politics as a Communist and anti-Fascist activist in the aftermath of the Second World War. In 1956 he even endorsed the Soviet suppression of an attempted counter-revolution in Hungary. He has certainly mellowed since then. But, occasionally, the fire of his youth is reignited. His inauguration speech last April was one of harsh words, criticising the parliament's self-serving politicians.
As John Foot, professor of modern Italian history at University College London, puts it: "Anyone who can do that job for seven turbulent years has to be pretty tough."
The president's style is elegant but understated – perhaps suitably, given the fact he is one of the lesser talked-about heads of state in Europe. On the average day, he sports a suit and tie, often black or navy – double-breasted, naturally. On the short walk from his car to the doors of the Quirinal Palace he wears a dark grey fedora made by Borsalino – an iconic Italian brand. "He is always perfectly turned-out," says Foot. "More English than the English."
---
Last lady?
Paris
[POLITICS]
Over the years, French first ladies have carved out a high-profile niche, using their position to champion social causes. But François Hollande made it clear he had a different view on the matter before he even took office: "You elect a person. This person may be single or live with another man or a woman. It makes no difference to anyone." The president's consort is traditionally granted an office in the Élysée Palace and a staff of five, costing the taxpayer €20,000 a month – a hefty sum in these tough economic times. With news of Hollande's partner leaving the palace, will there ever be another première dame?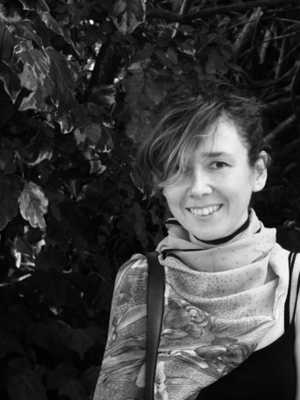 Q&A
Ivana Katuric
Urban planner
What good are historical buildings if their neighbourhoods lack vitality? New approaches to urban planning aim to preserve life as well as buildings in historical urban neighbourhoods in South and Southeast Europe. Ivana Katuric (33), urban planner and a PhD fellow at the University of Milan, is working on a revitalisation project in Šibenik, Croatia.
What are the greatest threats to historical urban neighbourhoods in the Mediterranean?
It's hard to generalise but the main issues relate to a loss of permanent inhabitants as properties are increasingly used to accommodate tourists. Economic activity is also reduced to shops and services designed for tourists.
How can urban planning projects reverse this trend?
Urban planning involves more than deciding what should be built where; it can be conceived as a set of policies that reverse socioeconomic tendencies. It requires an understanding of territorial issues and of local problems but it is equally important to involve the inhabitants when formulating the goals of revitalisation projects.
How important is the commercial sector to the sustainability of historical neighbourhoods?
The commercial sector should avoid engaging in a mere recreation of history; they risk turning their city into a museum of medieval life or a theme park. We try to improve conditions for new manufacturing by creating a space for creative interaction between new ideas and old artisanship. Our focus is not only on creative industries in a narrow sense. For example, in several urban centres around the Mediterranean you will find private gardens that could be used to develop urban agriculture.