Food / Global
Food
Briefing
An Italian issue wouldn't be complete without a look at food happenings, from restaurants to street markets.
Coffee brand Illy set up its first Università del Caffè in Italy in 1999 to educate about Java. Since then its training school has grown to 25 branches in locations ranging from Bogotá to Barcelona, where baristas learn how to pull perfect espresso shots.
unicaffe.illy.com
---
9th Street Italian Market
Philadelphia
Founded in the 1880s, this market stands as the oldest of its kind in the US. Running from Wharton Street to Fitzwater Street, many of the merchants here have been supplying traditional Italian products since the early 20th century. We recommend handmade sausages from 104-year-old D'Angelo Bros, fresh pastas from Talluto's and fine cheeses from the Di Bruno Bros' stall. And for a sweet treat, a cannoli from Isgro Pasticceria won't disappoint.
italianmarketphilly.org
---
For special toasts Italians put aside the prosecco in favour of franciacorta, a sparkling wine named after a region of mineral-rich soil on the south shore of Lake Iseo in Lombardy. The bubbly first appeared in the 1960s and like champagne undergoes a second fermentation in the bottle. Handpicked chardonnay, pinot nero and pinot bianco grapes make up Franciacorta wines and although only 15 million bottles are sold annually, its vintners consistently earn top marks.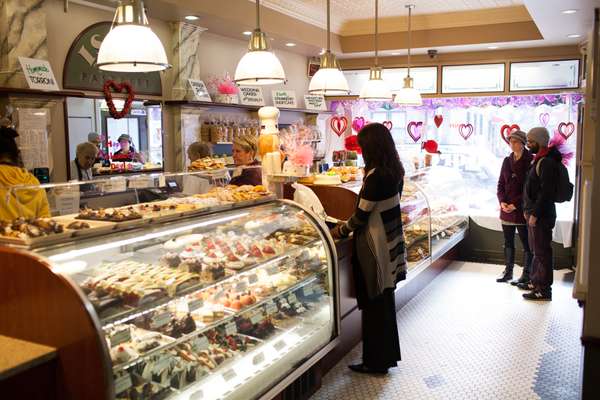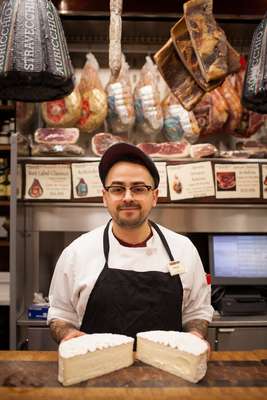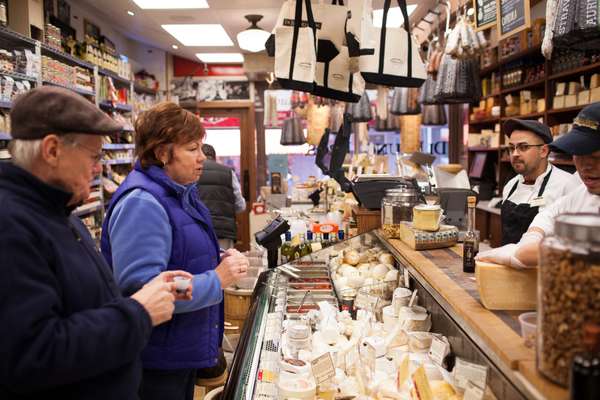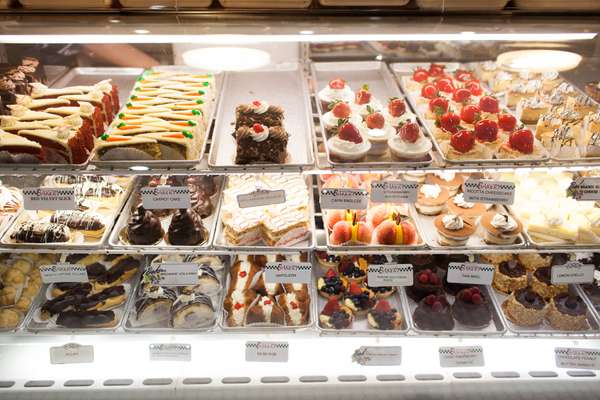 Leading producers include Ca' Del Bosco and Bellavista, the latter founded by Vittorio Moretti (pictured bottom), who has exported franciacorta to Japan, Germany and the US, and also developed Satèn, a crémant-style wine made from chardonnay.
franciacorta.net
---
Portugal's star chef José Avillez pays homage to Italy with a new venture, Pizzaria Lisboa. As its name well suggests, this restaurant specialises in pizza inspired by the Neapolitan tradition, made with 00 flour, San Marzano tomatoes, fior di latte mozzarella and a few Portuguese ingredients combined into the dough. There are also salads, pasta and risottos, and if you're still craving a slice after lunch, try the Nutella and strawberry pizza for dessert.
pizzarialisboa.pt/en
---
Lisa Valmorbida's grandfather was among the first people to import Italian olive oil and coffee to Australia. Now, just metres away from her family's successful Carlton delicatessen, she's started transporting another taste of Italy in the form of gelato.
The former chef's testing lab, Pidapipó, uses only fresh ingredients and stores its creations in covered pozzetti (stainless-steel tubs), which better retain flavour and consistency of the gelati. These methods are a result of Valmorbida's studies at the Carpigiani Gelato University and a brief stint working at a gelateria in Vicenza, her family's hometown.
222 Faraday Street, Carlton
pidapipo.com
---
Reliable bartender, Dry
Milan
Dry in the Brera neighbourhood of Milan is giving Italian happy hour (known as aperitivo) a much-needed shake up. Barman Guglielmo Miriello pours updated recipes of classic cocktails using Japanese barware and vintage Italian stemware that include French 75, Sazerac and the B Toro, a mix of Punt e Mes, Campari and Centerba liqueur from Abruzzo. Perfect to go with a pizza from Dry's brick-fired oven, built in Naples.
drymilano.it
---
Brazilian entrepreneur Rogério Fasano is going back to his Italian roots with a new gastronomic venture, Trattoria, in São Paulo that celebrates the most authentic Italian recipes. Architect Isay Weinfeld has created a large wooden hall with capacity for over 100 patrons enjoying classic dishes such as ricotta and spinach gnudi in sage butter. But the real speciality here is the polpettone Napoletano: a meatball so soft that it must be eaten with a spoon.
fasano.com.br
---
Gilberto e Vera is a tiny cantina on the small Aeolian island of Lipari with a huge counter to match its wine rack of over 1,000 bottles. The cantina's owner, Gilberto Sciacchitano, is a proud commerciante who has prepared and served panini for over 30 years. The sandwiches here are huge and the panini are filled with delicacies from the islands. Some of them are named after locals who have come for decades and ordered tailor-made versions with flavour combinations so good that the owners decided to include them on the menu permanently. Our pick is the tasty Carmen, made with aubergine, pecorino and spicy salami.
gilbertoevera.it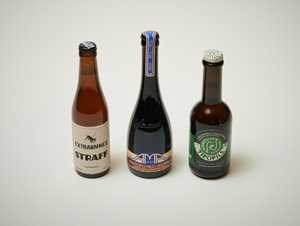 Brewing up a storm
Italian craft beer
Craft beer is on the rise in Italy as a creative, youthful alternative to the nation's 3,000 years of winemaking expertise. The artisanal beer movement was born in the north, pioneered by small breweries such as Baladin, founded in 1996 by bar-owner Teo Musso, now Italy's foremost craft brewer. Musso's experimentation with resins, obscure wheats, spices and fruits creates unique beers that have paved the way for other top brewers such as Birra del Borgo, Barley, Montegioco and LoverBeer.
---
Top three beers
Extraomnes, Straff
A Belgian-style strong ale from Lombardy combining some earthy notes with melon and apricot.

Amarcord, AMA Mora
A double malt brewed with coffee and cane sugar resulting in a complex beer with caramel notes.

Birrificio Italiano, Tipopils
A herbal and floral beer that is an Italian ode to German pilsner and pairs well with roasted meats.