Must-haves for March / Global
Inventory No. 71
We've continued this issue's Italian theme for this month's Inventory, with a pasta maker, a coffee machine, perfume and grappa all on our wishlist.
1.
Pietro Russo Studio
Lamp
Before setting up his eponymous practice in 2010, Pietro Russo could count ceramics painter, scenographer and product designer among his previous roles. Taking inspiration from traditional crafts, Russo's Otto design is an octagonal brass lamp that can be repositioned at three different angles to vary the intensity of the light it offers.
pietrorusso.com
---
2.
Laboratorio 2729
Glasses and carafe
Established in 2007 by architect Massimo Barbierato, Venetian studio Laboratorio 2729 looks for creative ways to make everyday objects. This Angolo carafe and cup (available in clear or green glass) draws inspiration from an upturned bottle of whiskey. Lightweight but resistant borosilicate glass is blown into graphite moulds before being cut and polished.
lab2729.com
---
In true Alessi fashion there's more to this simple bamboo tray than meets the eye. Two cottages – acting as the tray's handles – face one another across a wide field that forms the piece's base while the four lipped edges act as walls that create a central courtyard. Designer and architect Michele De Lucchi likes to work with natural materials; time and wear will create a unique patina on the wooden surface.
alessi.com
---
Marcato has been perfecting its pasta machines in the same factory near Padua, northeastern Italy, for over 80 years. The Atlas 150's aluminium rollers can be set to cut three shapes (lasagne, fettuccine or tagliolini) and these iconic machines are some of the best in the business.
marcato.it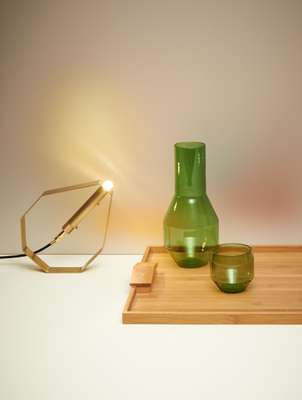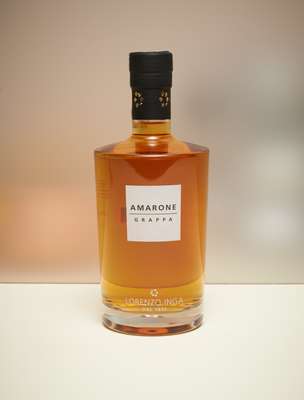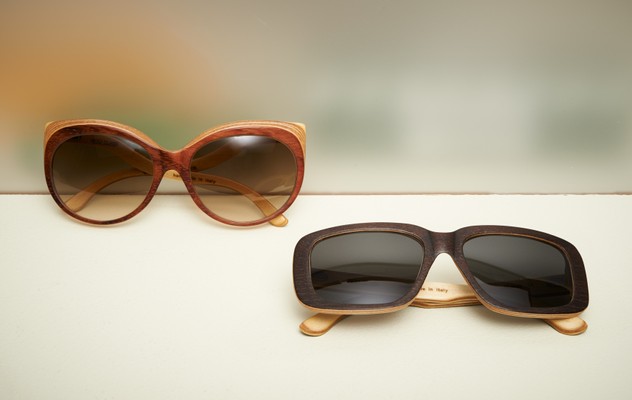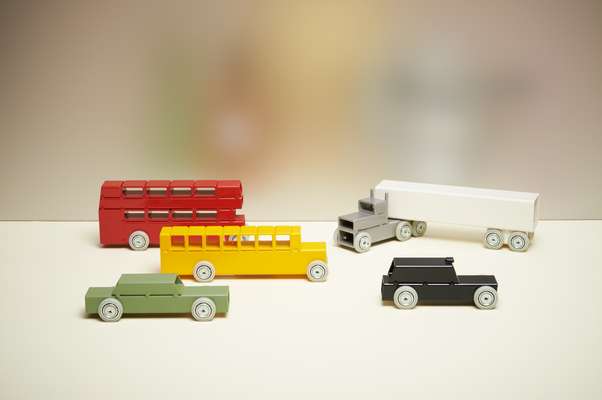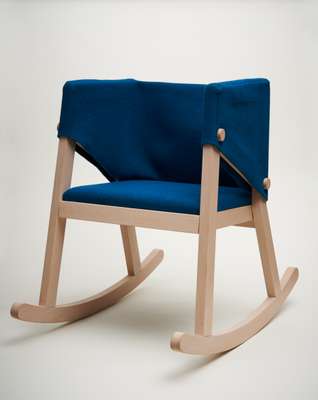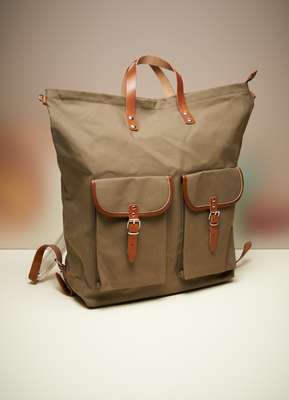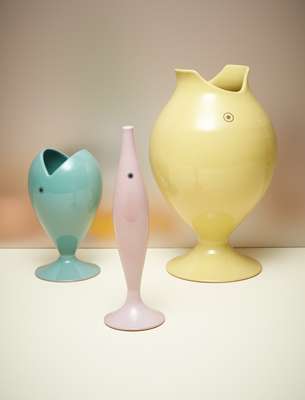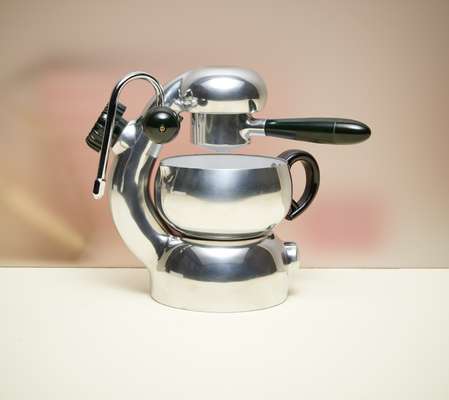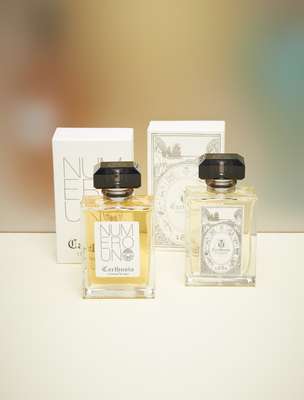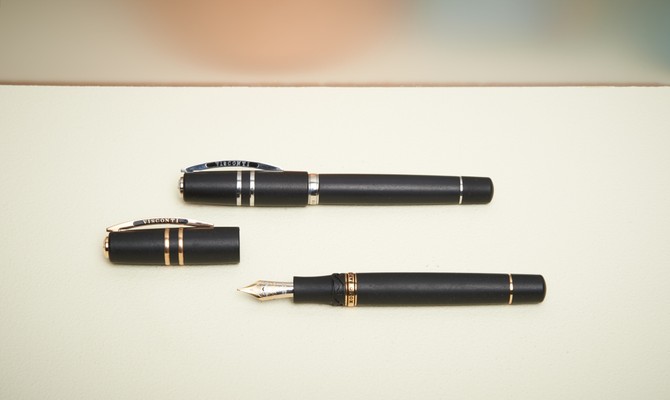 ---
Founded in Florence in 1926 by barber Ludovico Martelli, Proraso has been a sink-side stalwart for generations of Italian men. Its classic range includes creams, soaps and aftershaves all based on a secret formula. This range of all-natural unguents has distinctive green packaging and features eucalyptus oil and menthol to keep you fresh-faced.
proraso.com
---
The Amarone grappa was introduced to their line-up in 2010 but the Inga family has been in the spirits game since 1832. "My great-grandfather made brandy in Piedmont," says Lorenzo Inga, who currently supervises the business. This particular amber-coloured grappa is made from the pressings of grapes from the Valpolicella area in the north east of Italy.
mygrappa.it
---
7.
Woo Class
Wooden glasses
When the four-year-old daughter of Jochen Andreas Zeh was troubled by her ill-fitting plastic glasses, the sculptor-designer decided to look at the problem closely. After eight months of trial and error his first pair of lightweight but sturdy wooden frames was ready. They are now made in a workshop in nearby Scarperia.
wooclass.com
---
The weight of these colourful steel toys suggest that they might be safer on a high shelf than in the clutches of a toddler. The work of Dutch designer Floris Hovers and Italian furniture brand Magis, the range of vehicles includes ambulances, taxis, trucks and buses.
magisdesign.com; scp.co.uk
---
Set up in 2010 by architect and designer Cristina Celestino, Attico seeks out Italy's small-town craftsmen that specialise in glass, wood and metal to devise products for domestic use. Made near Lake Como, her new Tank collection of cookware is executed in solid copper and features a hand-applied tin lining.
designattico.com
---
Designer Sylvia Pichler's unisex bag is made for her Zilla accessories label, based at the foot of the Dolomites. Easily transformed from city tote to a smart backpack, her Rucksack model is assembled in a mountain village in South Tyrol. Made from waxed cotton canvas and Tuscan leather, it also comes with a built-in pouch.
zilla.it
---
Meet Noli, Sori and Dego – a bream, anchovy and kingfish respectively. These ceramic vases are the lighthearted work of industrial designer Giulio Iacchetti. Having been on the scene for over 20 years, Iacchetti launched his e-commerce offering Interno Italiano in late 2012 to connect these niche producers with an international audience.
Internoitaliano.com
---
12.
La Sorrentina
Coffee machine
"La Sorrentina is a piece of functional sculpture that helps turn a morning coffee into a meaningful ritual," says Jack Grieve, who founded Sorrentina Coffee in order to realise his dream of reproducing the iconic Italian designed Atomic coffee maker. Originally designed by Giordano Robbiati in the 1950s, the piece is made from high-grade aluminium.
sorrentinacoffee.com
---
Said to have first been made by monks as early as 1380, the scents of Capri-based perfumer Carthusia have maintained their divine origins. Using products from around the island, including wild carnation and rosemary from the slopes of Monte Solaro, the scents include a hint of incense. We followed our noses to 1681 (pictured, right).
carthusia.it
---
Florentine pen specialist Visconti has become a byword for quality, having been used at events including the signing of a declaration at a Nato-Russia summit in Rome in 2002. Only launched in 1988 the brand is keen to write the next chapter of its already remarkable history.
visconti.it