Property prospectus / Trieste
Return to splendour
The appeal of this affable port city is rising, especially in the revitalised Cavana quarter.
For decades Trieste had a quiet air. This wealthy city was once the port of the Austro-Hungarian Empire and the base for trade, insurance and coffee companies such as Lloyd Triestino, Generali and Illy (companies whose presence is still felt in the city). But the Second World War left Trieste almost cut off in an enclave connected to the rest of Italy by a sliver of land that hugs the coast. Just outside the city was the then Yugoslavia, now Slovenia.
If the city was in the doldrums, the area around the Via di Cavana, just south of the docks, was the epitome of urban decay. "The only visible inhabitants were prostitutes and cats," says Alessandro Beltrame, owner and director of specialist property developer epoca. Beltrame has developed sites in the neighbourhood including the Casa Mayer, a former sail workshop and merchant's house. The building now contains a bright, cavernous shared workspace and luxury apartments.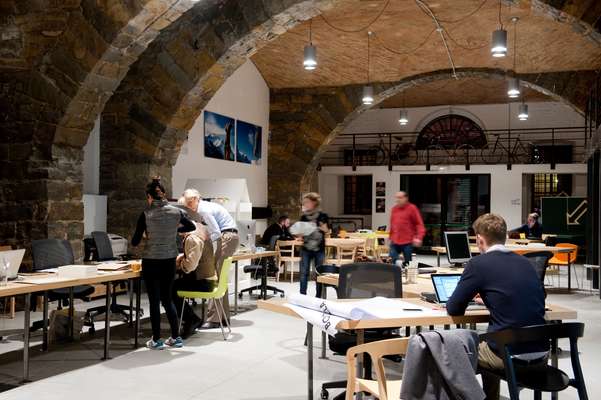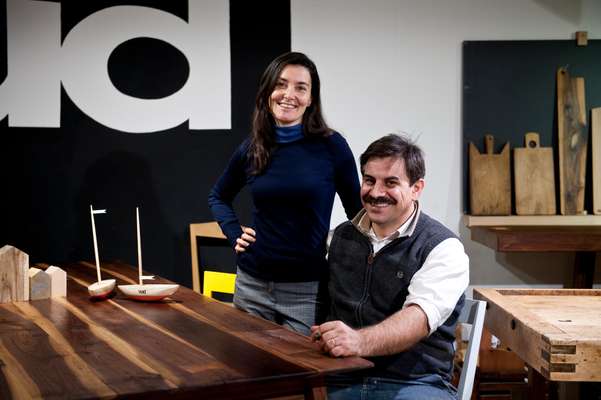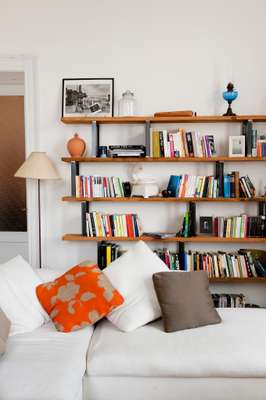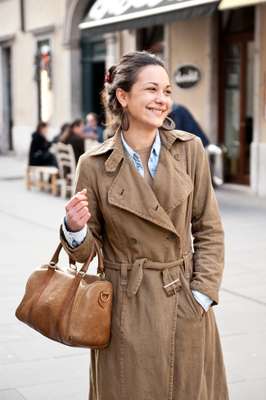 A few blocks from the port on Via Armando Diaz, Filippo Mastinu and Rosa Bittolo Bon have set up the Vud showroom and wood workshop. They moved from Venice two years ago. "We wanted a change, somewhere exciting with opportunities," says Bittolo Bon. And just across the Adriatic and barely a 100m inland, Trieste's Cavana quarter fit the bill.
A stroll around the district is rewarding, if confusing. Not only do the lanes wind up and down the San Giusto hill but the architecture sends out mixed messages. Mitteleuropa with appropriate mansard windows and eaves one second and full-on Italian Liberty style the next. It's an intoxicating yet genteel mix of genres. The climb up the hill and onto Via Tigor is worth it for the two enormous Belle Époque apartment buildings that stand side-by-side – Palazzo degli Armeni and Casa Mosco.
Of course urban gentrification always has its detractors; further uphill in a beautiful, very much un-renovated apartment, stylist and interior designer Roberta Debernardi complains about rising prices. "The area used to be affordable for artists," he says, but the area around the Via di Cavana has up-and-come so good property is becoming scarce. Two of the city's most important museums – the Revoltella modern art museum and the Museo Civico – creates a strong cultural draw as well. But it's also the many shops, bars and small businesses surrounding them that have attracted Italians (and some foreigners) to move here. Take your time to investigate the courtyards and alleyways of Cavana, chances are you can still find good property below the market value.
---
Mazzini advises that if you don't mind doing without a balcony and garage the area is filled with exciting period properties. Go further uphill to find terraces and stunning views.
Typical price for new/well-restored properties
1 bedroom–€150,000
2 bedroom–€210,000
3 bedroom–€300,000
1 bedroom–€100,000
2 bedroom–€140,000
3 bedroom–€200,000
Mazzini Immobiliare
mazzini-immobiliare.it
L'Albero Nascosto
Right in the thick of Cavana activity this albergo offers longer-term residences and is a perfect base for house-viewing visits.
Via Felice Venezian 18 +39 040 300 188
alberonascosto.it
---
Stranomavero
A calm, intimate environment. The two stores specialise in womenswear and handcrafted accessories.
Via Felice Venezian 7/b +39 040 302 334
stranomavero.biz
Vud
Adorable husband-and-wife team Filippo Mastinu and Rosa Bittolo Bon run a beautiful store and workshop.
Via Armando Diaz 15/a +39 040 4612452
vud-design.com
Salumeria Sartori
The quintessential salumeria that every neighbourhood needs, Sartori also has prepared dishes such as Jota Triestina, the local sauerkraut-based soup.
Via di Cavana 15/a 139 040 300 721
Knulp
This bookshop has a cult reputation as it often doubles up as a bar, cinema and space for live music, art exhibitions and talks.
Via Madonna del Mare 7/a +39 040 300 021
knulp.org
---
Osteria alle Marise
A tasteful and discreet osteria, Marise is the ideal evening retreat. Seasonal dishes and some regional classics make for excellent Cavana dining.
Via Felice Venezian 11/f 139 040 322 9149
SaluMare
This fishmonger and accompanying restaurant has become a local favourite. Be sure to try some of the delicious seafood cicchetti.
Via di Cavana 13/a +39 040 322 9743
salumare.com
Zoe Food
A bright, laid-back venue serving a host of dishes for every palate – although centred on organic, healthy living and vegan specialities.
Via Felice Venezian 24/a +39 040 246 0420
zoefood.com
Chocolat
The perfect place to have a coffee or artisanal chocolate. It also makes for a great pit stop at the strategic heart of the Cavana neighbourhood. Via di Cavana 15/b 139 040 300 524