Alenia Aermacchi / Italy
Runaway success
Buoyed by 100 years of heritage, Alenia Aermacchi has engineered a venerable position at the forefront ofcivilian and military aeronautics. Monocle tours the company's Turin facility for a pre-flight check.
In a tweed flatcap and navy wool overcoat, Adriano Magnetti walks through a windswept car park at Alenia Aermacchi's production facilities near Turin's Caselle airport, reminiscing about his 30-year-long career. The veteran employee is now senior adviser at the Italian aerospace company's combat and military transport aircraft Centre of Excellence but insists his glory days here were on the production line. "My time in the workshop, this was really a great period in my life," he tells monocle. "These planes, they are like my sons."
Alenia Aermacchi's Piedmontese site for defence aircraft is a place of contrasts. Once past the tight security at the gate it's a familial scene – long-time employees such as Magnetti typify the workforce. In one hangar a group of retired volunteer enthusiasts restore an old, hollow Alenia prototype, while another is home to one of the most advanced aerospace innovations on earth – the Eurofighter Typhoon, a twin-engine jet, made almost completely in carbon fibre, capable of reaching twice supersonic speeds.
This is just one corner of the company's large aeronautical empire. Alenia Aermacchi – which turned 100 last year – employs just over 11,000 people across Italy; on nine sites, from the southern heel of the country in Apulia where a staff of nearly 2,000 work on creating the latest carbon-composite fibres to the historic northern headquarters in Venegono Superiore, Varese. ceo Giuseppe Giordo demonstrates Alenia Aermacchi's economic impact with a simple equation: "Every €100 invested in the aircraft industry generates €300 in the economy."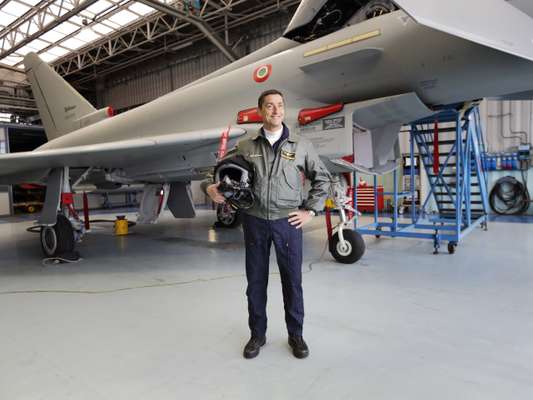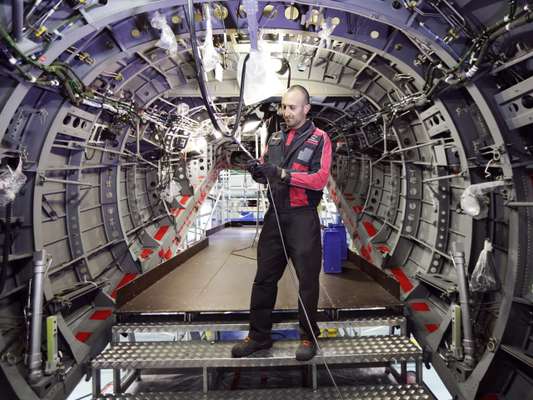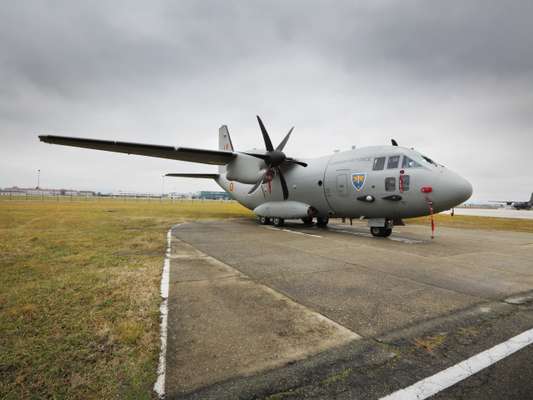 The company has been through many incarnations, merging, competing and collaborating with rivals from Aermacchi to Fiat Aviazione and siai-Marchetti to become the conglomerate Alenia Aermacchi in 2012. Though it has been an independent subsidiary of the Italian industrial giant Finmeccanica since 1969, Alenia has kept a strong identity rooted in the early airborne experiments of founder Giulio Macchi, who, in 1913, thought his business might only last seven years.
Instead, Alenia flourished and prospered. Today, it has cornered several important niches in the civilian and military aviation market. Its m-346 Master advanced jet trainer is used to train military pilots in Italy, Israel and Singapore, and has recently been ordered by the Polish Air Force. On this site, engineers and technicians work on the company's stocky Spartan tactical airlifter, a plane operated by nations as diverse as Morocco, the US and Mexico.
But it's the Eurofighter Typhoon project that has really pushed the company to new heights of technology. A joint venture between Italy, Britain, Germany and Spain, it is the largest industrial collaboration in Europe. So far, more than 400 fighters have been produced and – with contractors included – the project is responsible for 100,000 jobs in Europe. Headquartered in Munich, the Typhoon's production is shared by British BAE Systems, Manching-based Airbus Defence & Space and Alenia, which makes around 20 per cent of the parts including the left wing. The development brings out the best of each country's expertise. "Each member of the consortium works on its part – it has to be very connected," says Alessandra Saroglia, chief programmes officer for the Eurofighter as she shows monocle around the factory where the wings are being made.
The site is also responsible for the final assembly of Typhoons destined for the Italian Air Force and home to its test facilities. Inside another cavernous hangar, several fighters are ready to be put through their paces. "[This plane] can climb to 35,000 ft in just two and a half minutes," says head of flight operations Marco Venanzetti, who has worked here since 1998 after serving as an operational pilot in the Italian Air Force.
From the beginning the Eurofighter has been developed in collaboration with test pilots such as Venanzetti. "It's a full-time co-operation with the engineers," says Venanzetti. He admits his job is not without risk but says he adores what he does. "I don't work. I enjoy myself every day. Obviously there is a lot of studying. The passion for the job is so great."
Venanzetti is a typical employee at Alenia – a professional enthusiast. "The history of our air force is incomparable with any other in the world," he says "I hope we're up to the expectations of our grandfathers who started all this."