Cucina Hirata / Tokyo
Simply the best
Cucina Hirata restaurant in Tokyo doesn't over-think Italian cuisine's main strengths: quality, simplicity and freshness.
In Japan, the image of Italy is defined by the three Fs: food, fashion and football. Of this triumvirate, it is food that has worked its way furthest into Japanese culture (although now that Keisuke Honda is wearing the number 10 shirt at AC Milan, football could run a close second). There are so many restaurants bearing il Tricolore in Tokyo that the Italian Embassy has lost count, although the number is reckoned to be anywhere up to 4,000.
At Cucina Hirata, a discreet 23-seat restaurant in Tokyo's Azabu-Juban district, chef Takeju Machida is turning out Italian food of such excellence that Italians might well wonder if their cuisine has been perfected thousands of miles from home.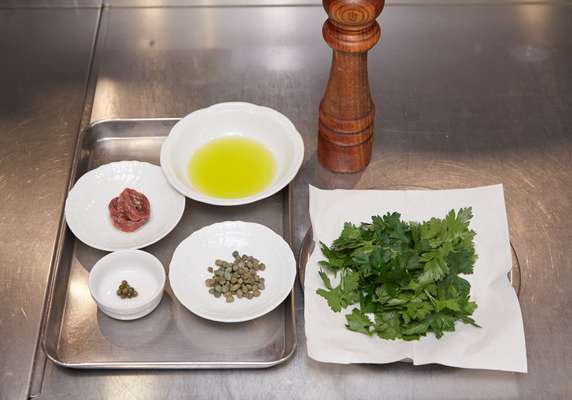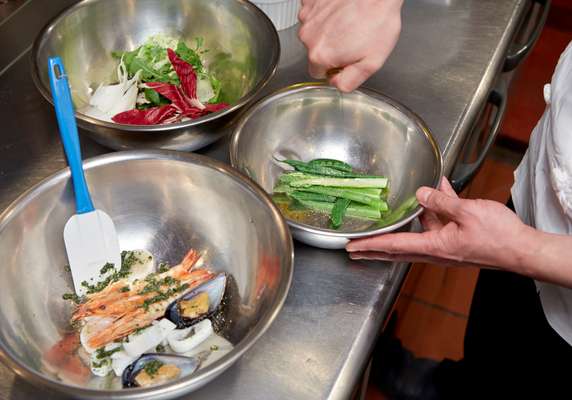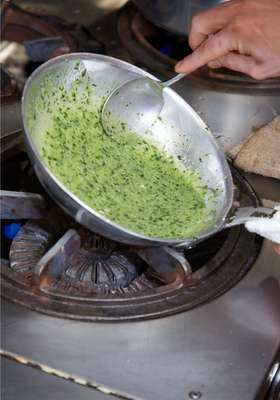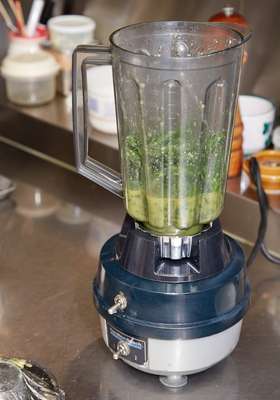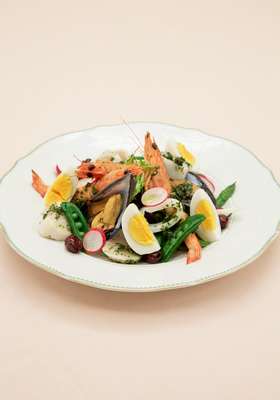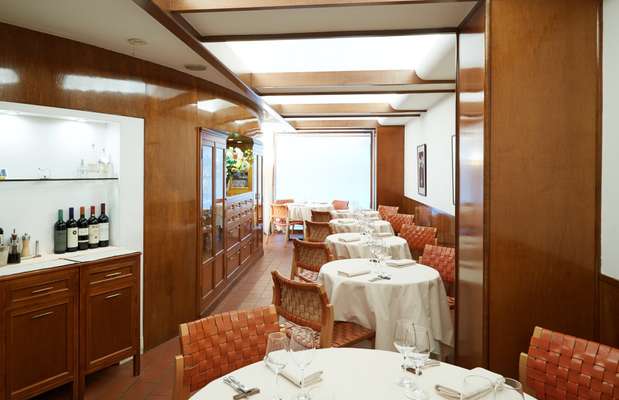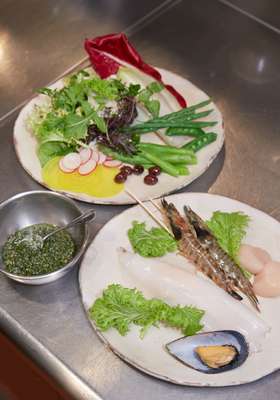 Only 37, Machida has been at Cucina Hirata for sixteen years. A native of rural Nagano, he came here as soon as he graduated from culinary school in Osaka and has been working in the tiny kitchen ever since. In 2010 he took over the business when former owner and influential chef Masaru Hirata – who opened the restaurant in 1988 – decided to take a break from the demands of running a Michelin-starred restaurant. Machida isn't hung up on authenticity, regionality or being more Italian than the Italians. Instead he focuses on using the best ingredients whether that's porcini and truffles from Italy, beef from Japan or veal from France. Machida makes his own pasta – with semolina flour from De Cecco – but he also uses dry pasta and Japanese flour where it suits.
Ever mindful of the delicate Japanese palate he uses organic San Michele a Torri extra virgin olive oil from Tuscany. "It has a soft taste – good for hot or cold dishes," he says. Another essential is barrel-aged balsamic vinegar from Modena.
One of the big surprises is that Machida has never lived in Italy and speaks only rudimentary Italian. He has learned his craft through watching Hirata, reading books and relentless trial and error. He has travelled to Italy, where he was impressed by the classic Milanese Osso Buco – braised veal shanks (a favourite at Cucina Hirata) – but less so by Venetian sea-urchin pasta, the freshness of which didn't meet Japanese standards. The Japanese obsession with quality lends itself well to the simplicity of Italian cooking. Machida's seafood salad is transformed from a menu staple to a thing of beauty with crisp organic vegetables and the freshest squid from Tsukiji fish market.
Front-of-house is managed by Sei Terada, who is also a trained sommelier. She greets the captains of industry and celebrities who eat here, while recommending a crisp Gavi dei Gavi or a rich Super Tuscan from the 300-strong wine cellar.
Machida takes a flexible approach to tradition. The winter menu is likely to include such dishes as red-wine marinated Japanese venison and fresh Akkeshi oysters from Hokkaido. "But if a customer wants something that's not on the menu, we'll make it," he says. "That's the Hirata way." Machida is in the kitchen with two other chefs six days a week. "It's hard work but I love doing it," he says. "There's nothing more satisfying than seeing a customer enjoying your food."
cucina-hirata.com
Ingredients
25g basil
Clove of garlic
30g pine nuts
15g grated Parmesan
125ml extra virgin olive oil
Pinch of salt
200g fettuccine
The method
Chill ingredients in fridge.
Put everything except basil into a chilled blender. Mix.
Blend in basil, bit by bit. Set aside.
Boil water and add salt.
Add pasta to water.
Cook pasta until al dente.
Drain pasta and mix with basil paste.
Mix in Parmesan. If paste is too thick add boiled pasta water.
Hint: make sure basil is chilled – it enhances colour and flavour.
Ingredients
12 prawns
8 blue mussels
3 squid
8 scallops
12 sugar snap peas
12 asparagus stems
1 yellow beetroot
Fresh leaves – rucola, red
radicchio, castelfranco, mustard leaves, watercress, endive plus radishes
20 cooked kidney beans
4 boiled eggs
Handful of black olives
Lemon juice
Red wine vinegar
Extra virgin olive oil
White pepper
Salsa Verde:
15g Italian parsley
25g canned anchovy fillets
15g capers
2g hot green pepper
25ml extra virgin olive oil
Pinch of white pepper
The method
Salsa verde: Cut ingredients finely and mix in a bowl with olive oil and white pepper to season.
Salad: rinse leaves and chill for crispness.
Cook seafood in salted boiling water for 30-40 seconds, transfer to iced water and drain; separately cook sugar snap peas, asparagus and beetroot.
Season seafood with salt, pepper, lemon juice, olive oil. Add salsa verde.
Dress vegetables, kidney beans and leaves with salt, pepper, eggs, red wine vinegar and olive oil.
Arrange seafood, vegetables and leaves together, adding eggs and olives.