Master & apprentice / Alabama
Drawn together
In a discipline that has embraced the precision of digital, architectural practice McAlpine Tankersley stands out with its commitment to tradition and hand-drawn designs. Monocle meets a master and his apprentice to uncover the firm's impressive foundations and methods.
On a balmy spring afternoon, architect Greg Tankersley makes the short walk from his home in Alabama to his design studio. Inside, a gauzy scrim drapery separates a dozen tidy desk spaces. There's hardly a monitor in sight. Unusually, in an era of building defined by the alchemy of metal and glass, McAlpine Tankersley Architecture is dedicated to artisanal building.
That the firm eschews computers has earned the practice a favourable if not charmingly old-fashioned reputation. "The physical act of drawing is something you pour yourself into," Tankersley says.
On hand is 26-year-old Brendan Boatwright, a Memphis-born architecture graduate who joined Tankersley's firm as intern-architect just 10 months ago. While Boatwright learned the basics of architectural drafting in the first year of his university programme, here he has been required to master the task of hand-detailing the minutiae of complex renderings. With nearly three decades of experience with the firm, Tankersley proves a capable instructor. "If there's a detail we have to figure out, we'll figure it out together," Boatwright says.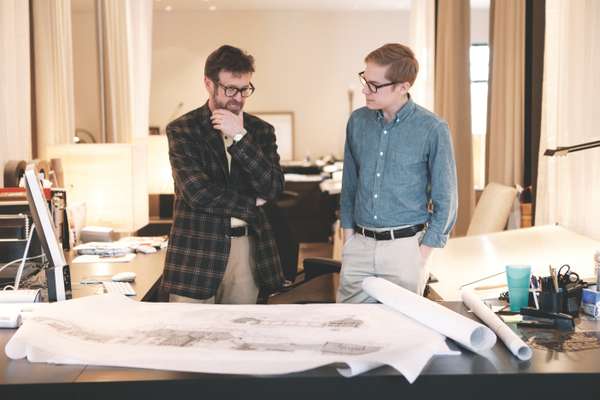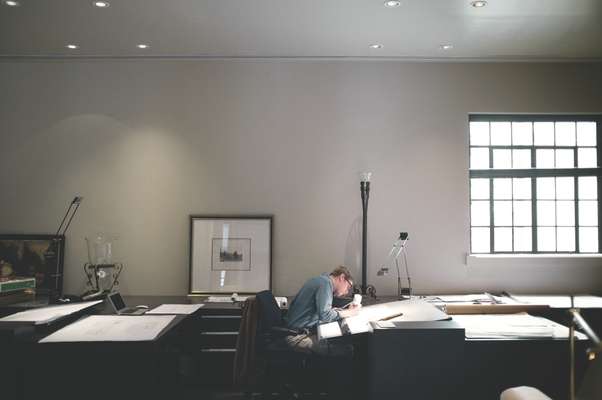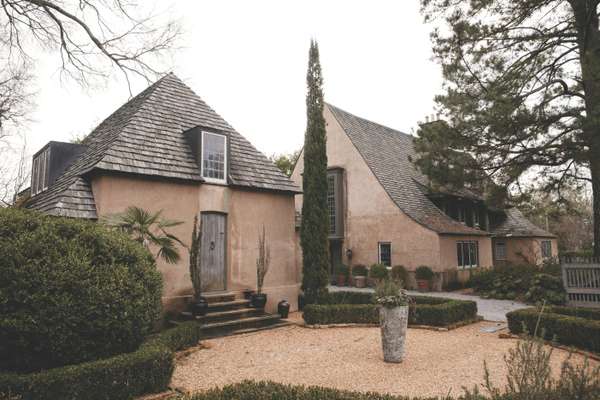 With several detailed sketches of a Tennessee farmhouse spread across his desk, Boatwright acknowledges a seemingly heretical practice in today's world – not a single architect in the firm uses design software such as Adobe or cad. Instead, it's the traditional tools of the trade: sharp Staedtler pencils, a compass for setting angles and a horsehair brush used to remove errant eraser flecks from precisely detailed blueprints. "I had been on the computer since the second year of architecture school," Boatwright says. "Here, I had to start all over."
Indeed, McAlpine Tankersley is among the only top-tier design practices in the US who are not reliant on digital drafting tools. "To me architecture has always been about an art, a computer loses that," Tankersley says. Central to Boatwright's progress is the attention he receives from Tankersley and his supervisors, whether sketching an elevation or detailing the construction of a window. It is intensive work and the design of a single residence can involve more than 100 schematic sketches.
The McAlpine Tankersley look is nuanced. Whether a small Cape Dutch house along the Florida coast or a modern stucco structure in Texas, there's a reverence for the lessons of architecture, from Lutyens to Voysey and well-known Southern architects like the late A Hays Town. Projects use shingle, stone and wooden clapboard and make reference to historic styles.
Tankersley's own apprenticeship involved a steady nerve. Just months after graduating with a degree from Auburn University, he joined partner Bobby McAlpine in his two-year-old practice. "The day I walked in the door, Bobby said 'I've just designed a 5,000 sq ft house and you're going to do the construction drawings for it'," Tankersley tells Monocle.
Three decades on, the firm's approach to developing the technical skills of junior staff is unchanged. "When someone new comes in, we pretty much throw them in the pool," Tankersley says.
Despite spending five years as a student and nearly a year of practical experience, it will require another four years and half a dozen examinations before Boatwright earns a state architectural licence. At his desk he pores over plans of the farmhouse that will soon break ground in Tennessee. The dedication to balance, composition and proportion is evident. When complimented on his drawings, Boatwright deflects the praise. "I still look at some of these and think 'I can't believe I know how to do some of this stuff'," he says.