Salone del Mobile / Milan
Bella interiors
With attendees from 160 countries, Milan furniture fair Salone del Mobile is an unrivalled global cornerstone for the design industry. Monocle picks out the highlights from the show.
As a practice run for hosting one of the world's biggest exhibitions goes, a gargantuan fair such as Salone del Mobile is a pretty good one. In May next year the World Expo will open in Milan just days after the close of the design show. Eyes were pinned to this April's proceedings to see how the city would cope.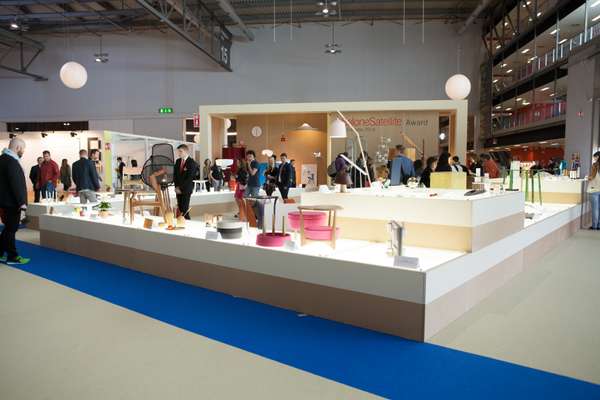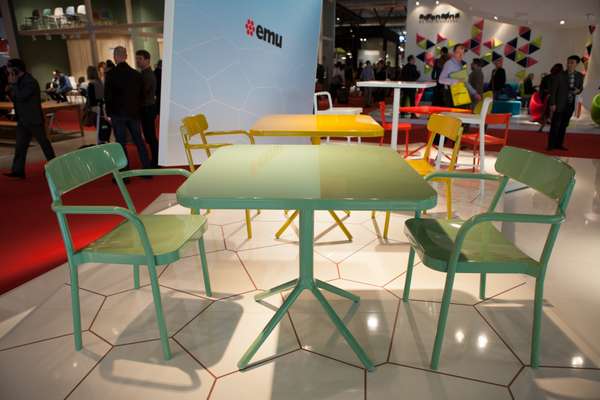 At the main Rho trade fair, attendance was up 13 per cent on last year's edition and more than 350,000 people came over the week. One notable attendee was Italian prime minister Matteo Renzi, affirming the importance of not only Salone del Mobile but also the design industry at large to the recovery of the Italian economy.
And recovering it is: "After so many years of not being so exciting [the fair] is finally having a moment," says Roberto Pompa, president of outdoor-furniture brand Roda. "The third 'F' is finally picking up: food, fashion and now furniture."
All bodes well for this time next year and Expo 2015. "Today all the major cities of the world have their own design week but for now no one is able to compete with Milan," Claudio Luti, president of Salone del Mobile, tells monocle. "The Chinese have the money and the Germans technology but only here [in Italy] is there this ability of entrepreneurs to take risks and select new talent, products and materials. It's our lifeblood and we must preserve it."
---
Artek
It was an important show for Finnish brand Artek, which was recently acquired by Vitra. Artek debuted its collaboration with Konstantin Grcic and the Rival task chair (top, left). Made of Alvar Aalto-approved birch wood with a plastic shell seat, the chair will soon be followed by a stool. Hella Jongerius's interpretation of Aalto's 400 and 401 armchairs showed just what you can do with a honey stain and some cheery fabrics. A strong and fresh step into new territory that Artek des-ign director Ville Kokkonen (left) should be proud of.

Kettal
Family-owned Spanish outdoor-furniture company Kettal stood out for more than just its sunny decoration. The expanding and elegant Village collection by Jasper Morrison shared space with the new Mesh sofa by Patricia Urquiola (left). Kettal's commitment to changing the way we perceive outdoor furniture is paying off. It recently shut down production in China to bring everything back home, just 45km outside Barcelona.

Cassina
Under a canopy of mirrored boxes and greenery (designed by Japanese architect Sou Fujimoto), Cassina's presentation was one of the strongest. Valencia-based designer Jaime Hayon is working with the firm for the first time and presented the Vico, a sofa that looks good from every angle. Patrick Norquet's M10 chair (bottom, left) was a masterclass in simple lines.
Muuto's Fibre chair
Designed by Iskos-Berlin, this boxy and elegant Eames-esque chair (bottom, left) is made of 25 per cent wood fibre, which means it's theoretically 99 per cent recyclable. Not that you'd want to do away with it.

Zanotta's Emil coffee table
Coffee table Emil is paired with Mina, a higher-console table, and made by young Austrian designer Frank Rettenbacher. With its sleek, thin proportions and scaffold undercarriage, Emil has something of the satellite dish about it.

Pass-Word shelves by Molteni & C
Part of Dante Bonuccelli's new modular storage and furniture system, the fixings of these Pass-Word shelves are mirrored so it appears to float on the wall (bottom, right).

Emu's Grace collection
The work of London-based industrial designer Samuel Wilkinson, Grace is a sturdy aluminium outdoor range (right). A fun follow-up to last year's Shine by Arik Levy.

Bruno sofa by Maruni Wood Industry
Maruni Wood Industry's stand was one of the most simple but also one of the finest. Alongside the new Roundish sofa by Naoto Fukasawa, the Bruno three-seater by Jasper Morrison proved how letting simple lines and raw materials speak for themselves is all you need to grab attention.
Hans Coray chair, Vitra:
The Landi chair was designed in 1938 by Hans Coray for the Swiss National Exhibition in 1939 and is being put back into production along with an aluminium table designed by Michael Charlot.

Basket chair, Kettal:
Designed by Danish couple Jørgen and Nanna Ditzel in the 1950s, Kettal has reintroduced this wonder; rattan for inside use and an outdoor version made of poly rattan with teak legs.

Gio Ponti D.270.2 chair, Molteni & C:
This folding chair was designed by Gio Ponti in 1970 as part of the Apta series. It may be relatively understated for Ponti but it's still covetable. It takes the team one whole day to produce it.
Ernestomeda:
At Ernestomeda's moodily lit pavilion, Giuseppe Bavuso's refreshingly pared-down Soul collection caught our eye with its sturdy nanoceramic topped finish. Its foldout revolving table unit is a thoughtful space-making addition to any homestead and particularly for those who entertain.

Schiffini:
Schiffini flew Il Tricolore for Italy's brasher (not always better) design tendencies. The pop-art-inspired Add Ons cabinets by Alfredo Häberli added colour and Gitta Gschwendtner's drawer kitchen stood out. The handleless One12 system showed its capacity to be understated and create spaces that work.

Dada:
Although it was the ceiling-high floating glass storage cabinets that tempted us into Dada's space it was the subtle finishes of its new Banco collection (designed by Luca Meda) that kept us there. The scuff-resistant polished aluminium is also available in black or white to suit most tastes.