Food / Global
Food
Briefing
From coffee in Mexico City to fine dining in Beirut and the best bars and restaurants Paris has to offer, Monocle's June table is spread here and over the page.
Buna was founded in 2012 and now has two cafés in Mexico City and its own 150 sq m roastery in a refurbished textile warehouse. Its name comes from the word for coffee in Amharic, the language of Ethiopia from where the bean originates, but the firm's focus is resolutely homegrown: to promote the flavours of Mexico's 14 coffee-producing states. "Mexico is a major global coffee producer but its value chain rarely remains within in the country," says director Lalo Perez Varona. "We wanted to reconnect this disconnected cycle and keep the best grains for ourselves."
---
Latte Art world championship
Tokyo
A caffè latte would seem a simple thing to make: it's just espresso, steamed milk and milk foam. But not many baristas can extract espresso with the crema, steam the milk to a silky smoothness and pour the foam so it's a balanced contrast of brown and white. There are some, however, who have mastered these minutiae. In early April, 64 baristas from the Asia-Pacific region met in Tokyo for the three-day Coffee Fest Latte Art world championship. Latte art contests have been a fixture at speciality coffee shows in the US since 2002 but this was the first to be held in Japan.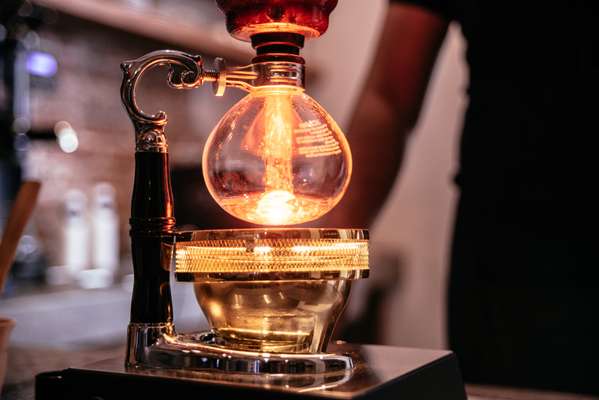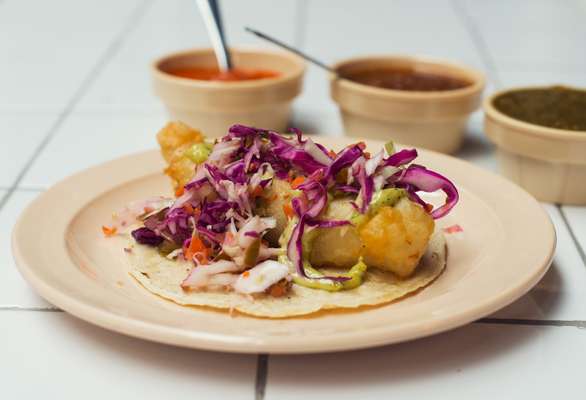 In head-to-head contests lasting three minutes each, the baristas poured lattes topped with hearts, rosettes, tulips and birds while a panel of judges rated the speed, creativity, difficulty, contrast, definition and beauty of the pour. No one actually sipped the lattes. The assumption was that coffee this good-looking would taste good, too. In the final, between a pair of Japanese competitors, Arabica Kyoto's Junichi Yamaguchi (pictured, bottom centre) won with a finely detailed design of hearts and leaves. Not bad for someone who has just two years' experience as a barista. "Latte art got me a job in this industry," he said, after collecting his trophy and ¥200,000 (€1,400) prize.
---
Set in of one of Beirut's grandest mansions, Liza is the latest fine Lebanese restaurant to open in town and is spearheaded by husband-and-wife duo Ziad Asseily and Liza Soughayar, whose restaurant in Paris has been a hit for years. Liza focuses on a "fresh, light and delicious" menu with specials for lunch and a larger offering of mezzes, mains and oriental deserts for dinner. On Sundays it serves a fantastic Lebanese brunch. For the décor, local designers were called in (including Karim Chaya and Hubert Fattal) and the space was embellished with Italian wallpaper depicting banana groves and old Lebanese bank notes. The feel at Liza is of a timeless elegance that should age as well as the house it has made its own.
---
"If you visit Zürich, always keep an eye open and you might find the Lion's den," says diner owner Toby Trafelet. The Löweneck – Swiss-German for Lion's Corner – is a creative and dynamic café, restaurant and bar serving fresh, sustainably and locally sourced seasonal food and good beer. "It's like moving into a new apartment: you cook, you invite your guests, you live and create emotions and stories and the place gets a soul," says Trafelet. "That's what we have been working on since we opened." Here old and new fuse to create a homely yet exciting ambience; some days it's a living room, some days an office and soon it will also be a stage for musicians, theatre performances and art exhibits.
---
Australian chef Bill Granger doesn't do things by halves. Having founded his first restaurant aged 23, the celebrated Sydneysider set the table in an altogether more remote outpost this March: Hawaii's island of Oahu. Not far from the beach that bears its name, Bill's Sydney Waikiki is Granger's eighth venue. The tropical-influenced interiors of the two-storey beach house are clad in wood and scattered with sofas and wicker chairs suited to late breakfasts and lazy lunches. Alongside Granger's signature kimchee rice with a twist of crab and chorizo, the menu includes locally inspired treats such as fried green tomatoes from the island's rich volcanic soil and pizza topped with guanciale (cured pork), fennel and ricotta.
"In Peru, ceviche is spelt with a 'b' not a 'v'," says Diego Oka, executive chef at La Mar, Gastón Acurio's first restaurant in Miami. But his approach to making the South American classic goes beyond spelling. "To make a good cebiche you need fish, red onions, sweet potato, choclo (fried corn) and leche de tigre," says Oka. He makes the indispensable tiger's milk from lime juice, garlic, celery, ají, salt, coriander and fish stock. Oka prefers halibut or yellowtail snapper if available. No matter which one he ends up choosing, his cebiche never fails.