Inventory No. 74 / Global
Inventory No. 74
We get off to a flying start on two wheels this month before easing into a convivial mood with some handmade games. That's accompanied by a global drinks cabinet and the sound of smartly designed Danish audio.
01
Kennedy City Bicycles
Bike
James Kennedy first thought of making bikes after seeing the limitations of the cycles already on the market while shopping with his wife in London. "We were being forced to choose between quality or customisation," he says. "We think people deserve both." Having taught himself the trade, Kennedy added Kevlar tyres to prevent punctures and security bolts to make components harder to steal. The sturdy build comes as standard, customisation is integral and the frame, handlebars and seat can be configured to create 36 variations of an elegant two-wheeler. Yours for between €500 and €600, it's now available throughout Europe.
---
The shape of these Japanese-made frames takes its cue from typography. Type's debut collection, released this year, draws inspiration from the Helvetica and Garamond fonts, with flared hinges and a splayed bridge matching the dimensions of the font's finials and loops.
---
Founded in 2011 by Mark Ward, Regal Rogue is Australia's first native vermouth. The Bianco features desert limes, lemon myrtle and chamomile with elderflower. The Rosso infuses pepper berries with wattle seed and cacao. "The hardest part is using natural elements that change with the harvest," says Ward. "It's also the most exciting part."
---
Portland-based studio Walnut has refashioned and streamlined two childhood games for clutter-averse travellers. Its precision-cut domino tiles come in a handmade birch box with a monogrammed leather lid. The wallet-sized leather case folds out into a cribbage board that comes with accompanying copper pegs.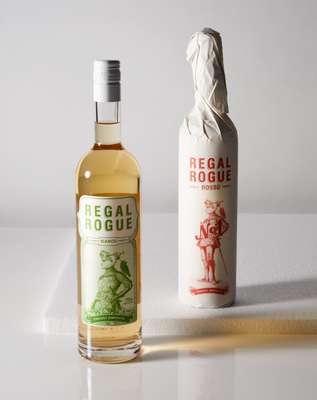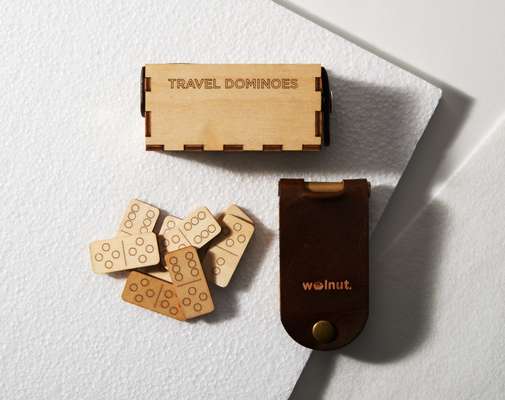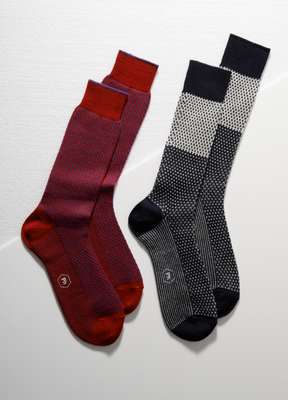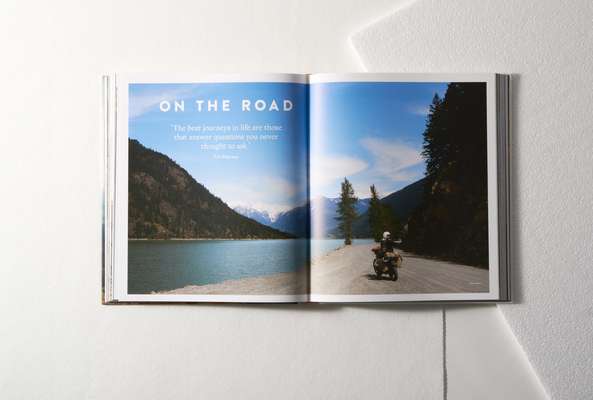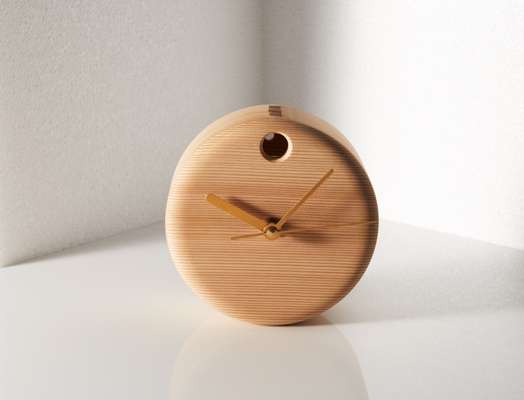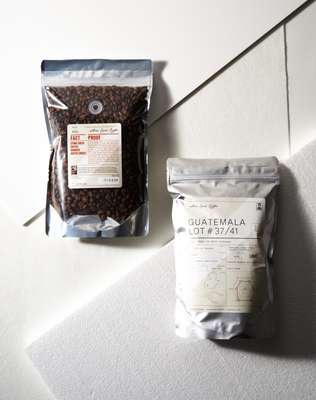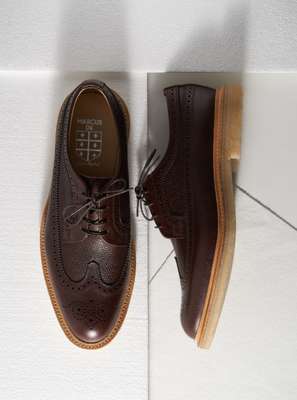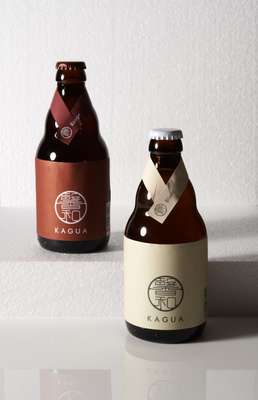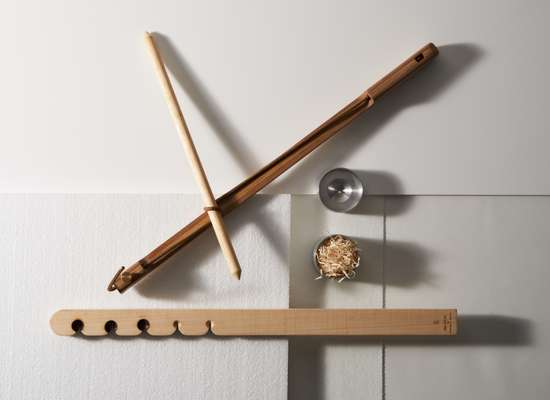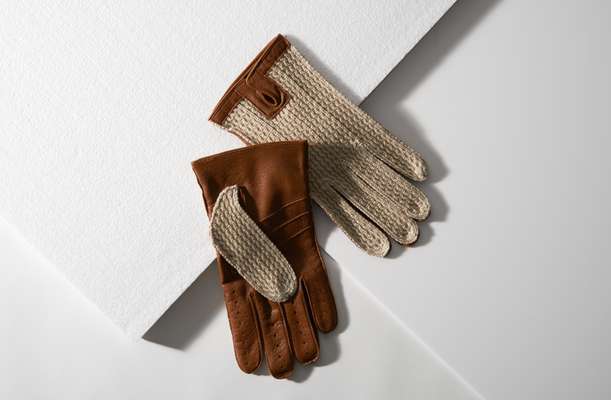 Huw Devine, co-founder of Pharmacie, employs a third-generation artisan based near Milan to make the firm's socks, which are sent to subscribers by post monthly. "I believe in dressing from the bottom up," he says. "Over-invest in items for the bottom 15 inches of your body and you'll be OK style-wise."
---
The Rías Baixas coastal vineyard region in Galicia, northern Spain, is the toast of sommeliers for its albariños. Musing on the influence of the Atlantic ocean on the grapes, Logroño-based agency SidecarDesign teamed up with Galician vineyard Veiga da Princesa to produce the wine Oloramar – "the smell of the sea". We recommend pairing it with seafood for a Galician experience.
---
07
Gestalten
'The Outsiders'
Chronicling some of today's most promising outdoor entrepreneurs, The Outsiders from German publisher Gestalten takes a view of the landscapes and climates that have inspired everything from driftwood surfboards to cosy sleeping bags.
---
When it comes to Japanese cedar, Yoshinobu Shibata's skills are second to none. Since 1964 the specialist has made lunchboxes, cups and plates from the sugi wood of his native Akita prefecture. This timely addition (made from century-old cedars) is a collaboration with product designer Fumiaki Goto. 
---
09
Stone Creek Coffee
Coffee
Eric Resch started his Milwaukee-based coffee firm in 1993 and now employs 100 staff in 10 coffee shops around the city. At its downtown roasting facility the firm sells 20 coffees including these single-origin beans from Guatemala, neatly packaged by its in-house designers.
---
Having studied shoe design in England in the 1990s, Miguel de Almeida started his own footwear brand in 2013. Each pair of these tidy treaders is handmade in Northampton in the UK and takes 12 to 14 weeks to construct. "I design every style directly onto the last," says Almeida, who manufactures just 24 pairs in each style and colour.
---
Started in 2011 by three brew-loving businessmen, Nippon Craft Beer brings Japanese precision to craft ales and is stocked in over 400 restaurants and bars throughout Hong Kong, Singapore, Thailand, Taiwan and the UK. Its uniquely Japanese aroma comes from yuzu, a native citrus fruit, and hot sansho peppers.
---
12
Francesco Faccin
Fire kit
Italian designer Francesco Faccin's nifty fire kit has ignited our sense of adventure. Made from lathe-cut aluminium, the carrying canister contains walnut, oak and hardwood tools for starting campfires from scratch.
---
13
Archie Foal
Driving gloves
After stints with Ralph Lauren, Zegna and Versace, Julian Turner founded Archie Foal in 2011, making outerwear and accessories. These crocheted, leather-trimmed driving gloves are made in Wiltshire in the UK.
---
Pared-down design and audio know-how have echoed through Danish firm Vifa's products since the 1930s. Its new Copenhagen wireless speaker series covers an aluminium frame in eco-friendly wool and is available in red, blue and grey. The loudspeaker is by Henrik Mathiassen from Aarhus-based Design-People.