Promised landing / Israel
Promised landing
No other national airline is as closely aligned with its country's identity as Israel's El Al. But without a change in the company culture, how can Zionism and pragmatism co-exist?
Ask almost any Israeli about their flag carrier El Al and their response is akin to the old Woody Allen joke about the food at a Catskills hotel: terrible – and such small portions. The prices are high, they say, the service rude and the meals dreadful. Yet the complaints betray a gleeful pride in a national icon flown by former combat pilots, the elite of Israeli society. It's easily the top carrier taking people to and from Israel, flying four million passengers last year.
But things could be about to change. A new Open Skies agreement with Europe has ushered in an era of hitherto unimaginable competition – and threatens an existential crisis for the airline. "El Al is the civilian wings of the state of Israel, of the Jewish people," says former ceo Eliezer Shkedy.
And therein lies the problem: 10 years after privatisation, El Al still behaves like a state entity. Management is dominated by former army generals, security practices dictated by state agencies and there's an insistence not to fly on the Sabbath or Jewish holy days, grounding a fleet of 38 aircraft for two months a year.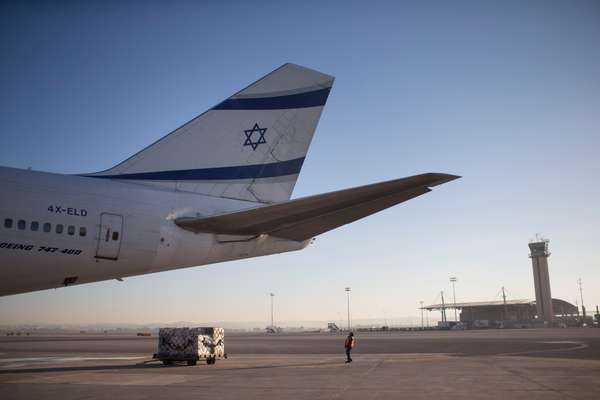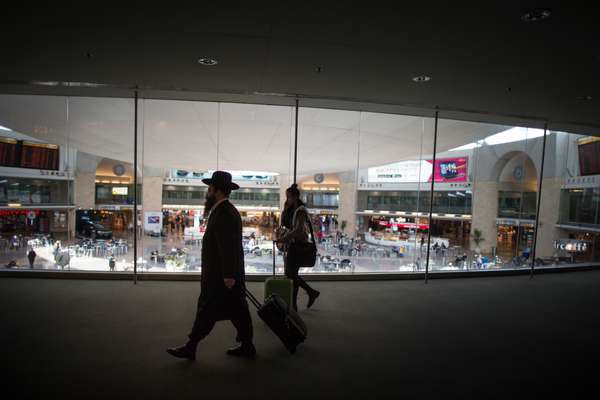 Shkedy's response to Open Skies was El Al's new low-cost brand, Up, flying to a handful of European destinations since March with prices initially as low as €40. Just 10 per cent of Israelis currently use budget airlines; the market is ripe.
But Shkedy's proudest achievements have nothing to do with business: they include an advocacy programme in which flight attendants address diaspora communities about Israeli values and his commissioning of a set of El Al torah scrolls. "El Al may not exist in 1,000 years but they certainly will," he says.
Others say that if the airline wants to survive at all it must resolve an identity crisis reflected in wider Israeli society: how to reconcile the zeal of Zionism with more pragmatic realities. El Al consistently makes a loss every quarter besides the summer – although it posted an overall €18.4m profit in 2013 – but growth via an international alliance is unlikely in the face of inevitable opposition from Arab members.
It doesn't help that many of El Al's top managers bring with them the corporate mindset of another iconic Israeli institution also in need of major readjustment: the army. The vice-president for customer service is former brigadier general Yehudit Grisaro, a steely eyed, imposing presence with a husky voice and firm handshake. "In the idf and in business it's all about people. Once you find a way to connect to not only their mind but also their soul and lead them, it's the same," she says.
El Al's history is intertwined with that of the state of Israel and nostalgia is everywhere at Ben Gurion. A black-and-white print of a youthful Shimon Peres, now the country's 90-year-old president, bounding to catch his flight adorns the office of chief marketing officer Einat Yanai, who emphasises how geopolitics still dictates El Al's operations.
Israelis, notes Yanai, don't just drive across their border when they want a mini-break. "We have to fly to go away for a weekend," she says – and fly west. The political situation also comes into play with El Al's famed security – a marketing asset inside Israel but a bind when trying to grow your customer base. Israel uses ethnic profiling so if you happen to be Arab – even if you're an Israeli citizen – or have unusual visas, or if you're just a non-Jewish female travelling alone, prepare yourself for intrusive questioning, a possible strip search and even missing your flight.
This may be something of a deterrent to the business market: "30 per cent of all our traffic" according to Stanley Morais, deputy director of international affairs. A Canadian who emigrated to Israel in 2007, Morais is a rare island of North American business culture in an idf-coloured sea. He acknowledges as tactfully as possible that the market El Al needs to attract "is more than just the Israelis and the supporters of Israel".
Industry sources say that the El Al brand needs rejuvenation, starting with phasing out the ex-military types and their attendant business culture. Experts don't discount the doomsday scenario: the state could renationalise the carrier. That may be the only way it can remain the airline of the Jewish people and keep flying.