Report / Vancouver
Reaping rewards
Entrepreneurial spirit and loyal locals are helping to nurture Vancouver's budding businesses, whether they are making sake, hardy footwear or chocolate. Monocle finds a city investing in itself and enjoying the benefits.
On a sunny spring morning Masa Shiroki opens the wide doors of his distillery-cum-store, Artisan Sake Maker, in a tiny alley on Vancouver's Granville island. Behind the counter his assistant Kenji is bottling a fresh batch of Junmai sake, made with locally grown rice. The venture was set up in 2007 and two of its nine Osake-branded drinks are made using British Columbian-grown produce. By the end of next year, Shiroki predicts that all his offerings will be fermented from the rice harvested at his fields in the Fraser valley just outside Vancouver. "At the moment sake production in Canada depends on imports from Japan and the US," the Japanese-born entrepreneur tells monocle. "But we are in pursuit of the true Canadian sake."
Defined by its Pacific Rim location, proximity to the US border and distance from Canada's financial centre of Toronto, Vancouver has always had a life of its own – both culturally and economically. Home to the country's largest port – accounting for the highest foreign exports in North America – the city is among the major gateways for pan-Pacific trade. Here, tech and entertainment industries (see panel overleaf) have been thriving in the past decade, at times even taking over the more traditional British Columbian sectors of mining, forestry and shipping. However, recently a new breed of small entrepreneurs has been taking on riskier business ventures, going against the odds to make their products in Vancouver.
"Depending on the type of business you're in, there is certain support for local start-ups, as we are an entrepreneurial city," says Katja Macura of Loco BC, an ngo with 220 members behind a "Buy Local, Live Local" initiative connecting regional producers to investors and consumers. "Institutions such as the Canadian Youth Business Foundation – offering loans for entrepreneurs under 39 years old – and Vancity, a credit union that not only provides loans but also helps start-ups develop sound business plans, are two good places to look at," she adds.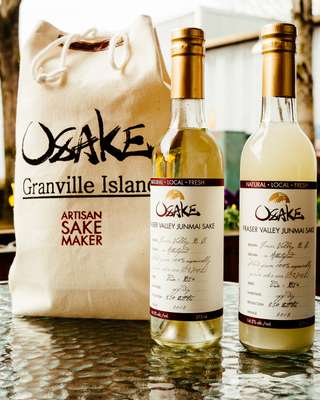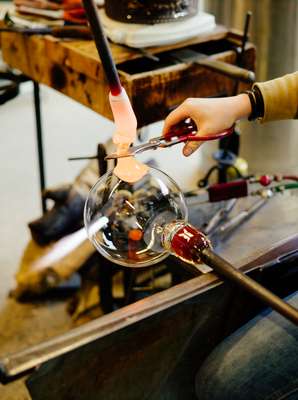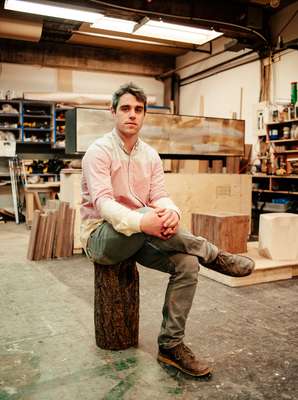 One of the ventures that launched with the help of a ca$130,000 (€85,500) loan from Vancity is East Van Roasters. It's the only bean-to-bar chocolate maker in the city and a social enterprise giving work to marginalised women in rehab in downtown Vancouver. "It's great that customers value our involvement with the community but we hope they're drawn here by the quality of our chocolate," says founder Shelley Bolton, a former film-set designer who branched out into chocolate about three years ago after spending time in Hawaii learning the craft.
Today, to keep up with sales and orders of cocoa beans from some of Vancouver's top chefs, East Van Roasters employs four full-time staff plus 10 part-timers. "Everyone should approach their trade with the genuine goal to offer the best product or service possible."
Sharing Bolton's view on quality is Hall Risk, co-owner of local footwear institution Dayton Boots. "People invest between ca$400 (€260) and ca$700 (€460) in a pair of our shoes as we pride ourselves on lifelong quality," he says of the 50 models on offer. The company started in 1946 making boots for loggers in the forestry industry and, having passed through various owners, now has a 12-strong staff in Risk's workshop and retail space on East Hasting Street.
Today manufacturing is the fourth largest employer in British Columbia (accounting for about 10 per cent of the province's gdp) but there are still barriers to overcome when it comes to small businesses. "In terms of skilled labour we are one of the most expensive cities in the world to live in," says Macura. "There are higher taxes compared to other areas of the country, complex planning and land-use policies." Still, Macura is positive about the city's potential as a hub for small-scale artisanal production. "In the long run, buying local products can make Vancouver-based businesses more competitive, bringing costs down and benefiting both entrepreneurs and consumers."
The move towards local manufacturing has been driven by demand. Vancouverites have an innate inclination to cherish home-grown talent. And when they do their investment makes a significant impact: a recent study by Loco BC shows that every dollar spent at a business in British Columbia recirculates in the community two and half times longer than if that same dollar was spent with a multinational competitor. "People here really care about quality and provenance," says Kareem Mayan of organic skincare brand Belmondo.
"Vancouverites are smart so they are investing in work that is made from responsibly sourced domestic materials and executed by skilled craftsmen," says furniture designer Jeff Martin, who started his eponymous joinery three years ago and is now working on projects in Texas, California, Washington and Europe. He admits Vancouver is not the first place you would think of when it comes to contemporary interior design. "We are a young city with a generally low disposable income level and high property prices," he says. "But designers like Omer Arbel of Bocci, or Christian Woo and Lukas Peet, are producing such compelling work in the global arena that our local market is starting to take notice."
Vancouver may not have cheap rents and low wages on its side but the city is competing on quality, appealing to a loyal core of city consumers and an international market increasingly aware of the city's potential. A recent 1 per cent shift to local purchasing has resulted in 3,400 new jobs and ca$94m (€62m) in wages. Proof that, with a little support, light urban industry can change the culture of local commerce and alter the future of the city's economy.