Report / Yangon
Shed start
Yangon is abuzz with the prospect of renewal and passionate entrepreneurs are starting to make their mark. Monocle visits the TS1 pop-up which is using culture and commerce to make a difference and still forge a brand.
A dilapidated industrial shed on Yangon's ramshackle riverfront is the last place you might expect to see the demi-monde of Asia flocking to drink champagne and view a Myanmar Made range of products and art. But just like many aspects of life in the new Burma, now evolving rapidly after decades of harsh military rule, that was the buzz on a hot April night at the opening of ts1, or Transit Shed No 1, a new multi-faceted centre for design, art, food and retail.
The tatty exterior of ts1 has been virtually untouched since the British colonial era, the corrugated-iron sheeting intact. But inside lies another world – light, white and airy with stark asymmetrical lines – that's more New York than Yangon. The creative brain behind the venture is Ivan Pun, a young Oxford-educated, Chinese-Burmese entrepreneur and scion of one of Burma's most progressive business families, headed by patriarch Serge Pun.
Now 29, Ivan Pun left university to join the editorial staff of Vogue in New York and, after two years, moved to Beijing to work with friends in a start-up menswear venture. But when Burma's new reformist government began opening the country in July 2011 he felt the pull and returned to Yangon to join the family business. After two years of corporate life, however, Pun developed ideas for his own unique project to catch an emerging wave of creativity.
The aim, he says, was to showcase traditional and contemporary, local and international styles. "From the time I moved back in 2011 I could see the need for a stylish place for people to hang out and I thought of the things I liked: art, fashion and food. A pop-up project was an obvious way to try different things across the spectrum." With investors streaming into Yangon, the timing was right. "First, I wanted to help rejuvenate the downtown area, create a 'destination' if you like, and show how injecting art, retail and restaurants can transform a neighbourhood. Second, I wanted to develop a platform from which to build a cool retail business," says Pun.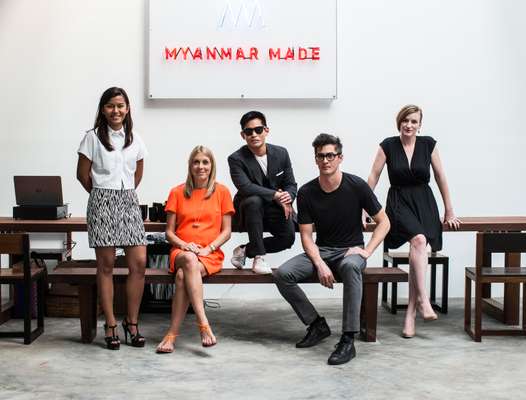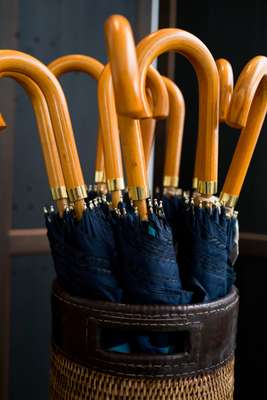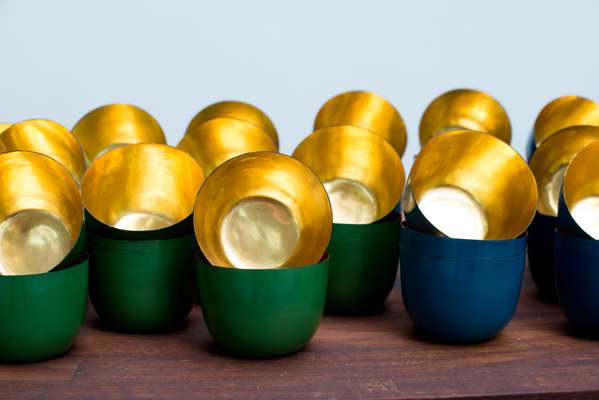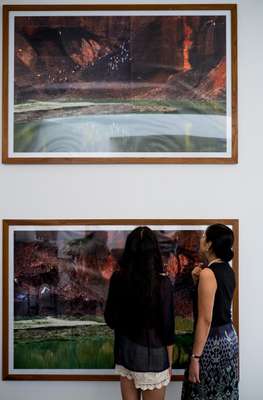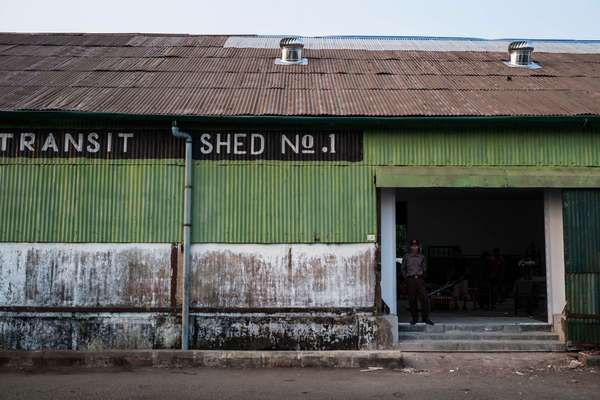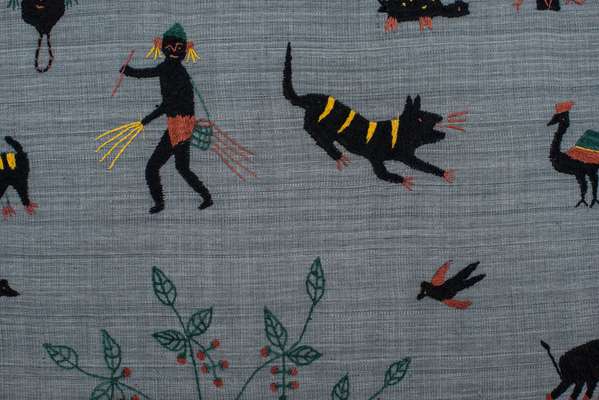 The initial challenge was to assemble the right team. Pun drew on a range of so-called "repats" – overseas Burmese attracted back by this new energy – as well as a growing expatriate community. Key team members included Khin Thu Thu, director of projects, who recently returned after years in Australia; Camilla Elliott, retail director; and Nathalie Johnston, gallery director.
Finding Johnston was a critical element to the gallery, which will focus on Burmese and other contemporary Asian art. With a specialisation in Southeast Asian art history, she had come to Yangon to focus on a PhD and a book on modern Burmese art. ts1 was the dream job, she says. "I never expected something like this space to happen." The gallery will focus on group shows by local artists but for the launch Johnston chose little-known artist Phyoe Kyi from central Shan state for a solo exhibition of giant screen prints on handmade paper.
For the refurbishment, Pun recruited a talented architect friend: Dominic Leong. The New York-based talent's participation was crucial: for the boost he gave ts1 as an emerging name in international architecture and for his ability to transform cultural and commercial spaces with innovative concepts. Leong Leong, the award-winning firm he runs with his brother Christopher, is designing the American Pavilion for this year's Venice architecture Biennale among numerous other projects.
"Dominic was the first person I went to; we became good friends after meeting through Phillip Lim and Wen Zhou [co-founders of fashion company 3.1] years ago and I knew he'd be perfect," says Pun. "He was interested in the project and in Myanmar and went ahead immediately." Design and construction was completed within just four weeks.
The central focus for ts1's launch was Myanmar Made: a unique range of products including furniture, clothing and vintage objects. "We had to focus on showcasing the best and most interesting local products to promote contemporary as well as traditional craftsmanship," Pun says. Over the course of a few months, he and team members visited craftsmen, markets and artists throughout the country to source materials and products.
Pun and Elliott designed many of the products themselves using local materials although some, such as a handsome teak-and-rattan chest, are vintage items discovered in old warehouses and local markets. The Fashion Collection showcases local designers, starting with Mo Hom, a designer who recently returned from New York to launch a range using locally woven textiles.
The products vary from $10 (€7) for a Shan handmade-paper sun umbrella to $8,000 (€5,800) for a Parliament table made from timber reclaimed from Yangon's old parliament building.Essentially, ts1 will be a revolving series of pop-up art, style and design ventures, says Pun: "Culture, commerce and cuisine will be the three anchors; we'll highlight different exhibitions in the gallery space, different retailers in the retail space and different menus in the restaurant space all 'popping up' and rotating regularly."
Meanwhile, at one end of the ts1 shed, a retro-looking neon sign announces Port Autonomy, the bistro-cum-bar now under development. In the airy interior the retro theme carries through with black-and-white checked tiles, a diner-style bar and reclaimed timber tables. The food will largely focus on Burmese classics such as mohingya, a curried fish noodle soup. Guest chefs and innovative food will feature as well, says Pun. "It's going to be a modern spin on the traditional Burmese tea shop by day and more of a bar by night. We'll focus first on local beers, wine and rum and tea-shop style tapas, then rotate things in as and when."
Pun seems happiest on the cutting edge of life, moving between the world's great cities. While life in Burma is a long way from his high-flying days in fashion and media abroad, the ts1 project has brought him closer to his roots – while positioned itself at the heart of an emerging new style in the country. "I feel a deep connection with Myanmar; I want to make the most of this opportunity and make a difference," he says. "One thing that really motivates me is the idea of surprising people by doing something to a higher level here than they might expect. We shouldn't be aiming for 'good enough for Myanmar'; we should always be looking to do something that is excellent by any measure."