Vault Karakoy / Istanbul
Vaulting ambition
Layers of history have been peeled back to turn a bank into a haven in the heart of the city.
Istanbul's Bankalar Caddessi was once the centre of the Ottoman Empire's financial world. This grand street, not far from the Golden Horn, was host to the Sultan's stock exchange and Ottoman central bank. In the late 1960s, Henri Cartier-Bresson photographed besuited clerks on their way to work on the imposing Camondo steps, a local landmark bequeathed by a Venetian-Jewish financier.
When the area fell from favour this well-heeled crowd migrated to the towers of Maslak and Levent and the street lost its lustre. But Istanbul – and particularly this corner of it – is a city in transition. The street's venerable architecture and enviable location, near a clustering of modern galleries and the old city's Unesco-protected sites, has made it a desirable spot for hospitality entrepreneurs bold enough to take on restoration projects here.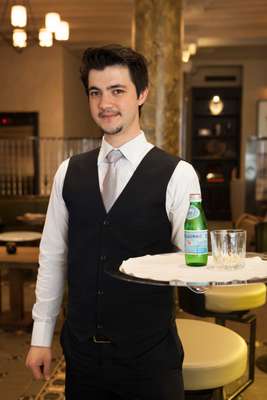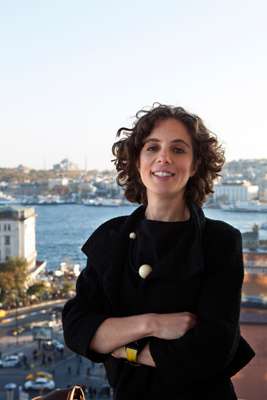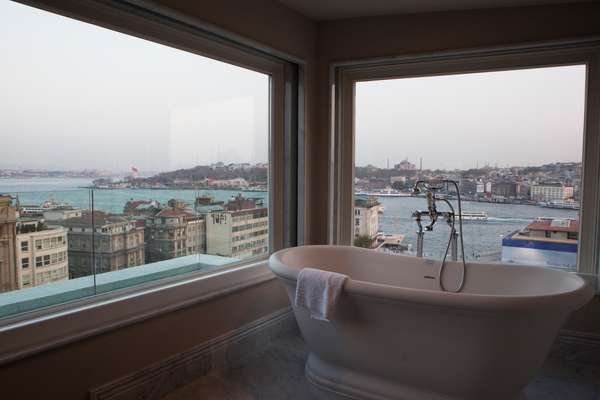 The most recent transformation can be found at number 5 Bankalar Caddessi, a building that has housed a succession of banks: Credit General Ottoman, Deutsche Bank and one of the cornerstones of Atatürk's economic revolution, Sumerbank. This palatial corner site and its adjacent building, the Cemaat Han, had languished empty for years when Yilmaz Ulusoy Holding, a Turkish investment group, bought it in 2010. Since then the consortium has teamed up with Istanbul boutique hoteliers House Hotel to create an elegant new property. "I first came here in 2010 when this building was empty," says the group's vice-president Mehmet Ulusoy over an espresso in the hotel's restaurant. "But we could see the potential. We just got this feeling. There are layers of history here. When my father first saw it he said, 'We're going to create a masterpiece in Istanbul.'"
Since then the group has spent €27.5m restoring and adapting the site. It's been a painstaking project helmed by the Turkish architect Han Tumertekin with interiors by another local well versed in the restoration of old buildings, Sinan Kafadar.
Like the hotel's name, Vault Karakoy, Tumertekin and Kafadar have paid homage to the building's first function in their design. The bank's painted ceilings and ornate floor tiles have been replaced with copies using local artists and ceramic specialists and they have used one of Sumerbank's vast safes to construct a cocktail bar in the lobby: a semi-circular sheath of locally made glass forms a bar that wraps around the open safe, adapted to store bottles and cocktail shakers. The interior brings out the grandeur of the original structure with modern accents, from the Irish green marble and porcelain roll-top baths to the wool upholstery of  Turkish-made armchairs. The cage lift is fully restored, there's a grand piano in the lobby and a library of fine-art books to peruse in front of a large fireplace.
Vault isn't just about the area's cosmopolitan history. Zeynep Berik, of Turkish art magazine Ice, is the hotel's curator and a conduit to the artistic communities of nearby Karakoy and South Galata. She has worked with Istanbul's ascendant artists to create original works for the restaurant and lobby.
Berik intends to use her ties with various festivals to host events alongside the city's arts calendar, as well as throwing an esoteric party now and then. One pre-opening soirée was a Dîner Noire curated by French artists Charles Arsene-Henry, Tristan Bera and Dominique Gonzalez-Foerster, and attended by octogenarian dominatrix Catherine Robbe-Grillet.
This hotel is designed to be a place of contrasts. It's no museum: the piano is meant to be played and the elegant interior will host the city's contemporary culture – financiers and artists both.
thehousehotel.com