Songshan / Global
Better together
Whether it's the wide, tree-lined streets of Songshan in Taipei, the quiet squares and bustling coffee shops of London's Bloomsbury or the sunny Latin American hot spot of Barrio Italia in Santiago, step back from the relentless roar of the city to enjoy a tour of three global neighbourhoods offering an excellent quality of life.
01
Parks and recreation
Songshan, Taipei
The signature high-pitched hum of Taipei's many scooters is almost inaudible from the tree-lined streets of the city's Songshan quarter, where towering banyan trees shroud the low-rise apartment blocks. Despite its location in the heart of the city, few locals find reason to venture here unless they're catching a flight from the nearby Taipei Songshan airport.
Although military occupation tends to destroy rather than create vibrant neighbourhoods, Songshan in Taipei is living proof that a new identity can be carved out in its place. The area was originally planned as a US military residential quarter but President Nixon's rapprochement with China in the 1970s led to the eventual withdrawal of US forces from Taiwan and left the area up for grabs.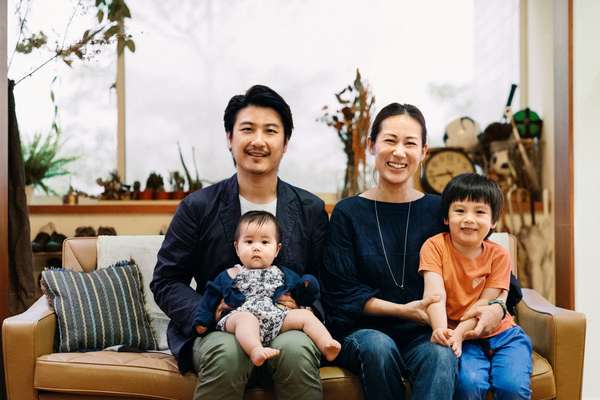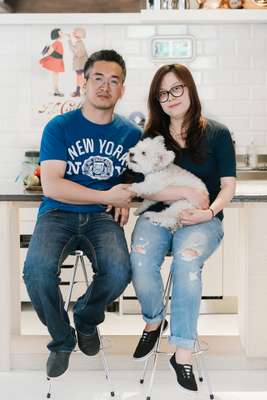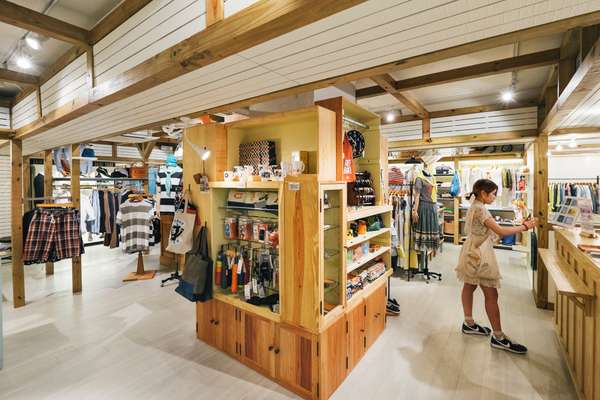 Although the Taiwanese air force still maintains a base close by, Songshan is now abuzz with young families and new businesses that line the thoroughfares of Fujin Street and Minsheng East Road. Even the briefest stroll reveals that, for the most part, locals know one another by name and take time to chat on the pavement in the midday sun as their children play outside in one of Songshan's 20-odd parks.
At the top of Fujin Street a young couple are having wedding photographs taken of them as locals gather outside the Australian-Taiwanese restaurant Woolloomooloo. For owner Jimmy Yang, a former architect who grew up in Melbourne, opening a restaurant here was an easy choice. "You have the highest percentage of parks in the city right here," says Yang. "There's a heart and soul that you can't find elsewhere in Taipei."
Interior designer Bird Lin is another fan of Songshan's wide avenues and lush greenery. His wife Jeannie and their dog Dodo moved to the area three years ago. "Taipei is often defined by dilapidated, narrow lanes but here you'll find blocks that are interspersed every so often with parks," says Lin. "The trees that line the streets are also more than 40 years old." House prices have doubled since Lin moved to Songshan and those that settle here rarely leave in a hurry.
Last year, Japanese fashion brand Beams opened its first overseas outpost at the corner of Fujin Street and Minsheng East Road. The company's compatriots United Arrows' Beauty & Youth followed suit this May. But the area has managed to retain a Taiwanese authenticity; just a stone's throw away, locals can be found selecting fruit and fresh produce at the neighbourhood wet market. "It's the perfect place to live and raise children," says Jay Wu, a resident and neighbourhood-business owner. After living in Japan for five years, Wu returned home with wife Midori Mukohara and his toddler in tow. With a growing family, Wu and Mukohara settled in Songshan because of its location and neighbourly air. "We like to take our children down to the ecological park where they can play with the fish, frogs and insects," says Wu. "It's incredibly easy to commute here by bicycle, bus, subway or, my personal favourite, by skateboard."
From the windows of their home you can spot the planes taking off from the nearby airport. "The airport is a five-minute drive away from my home," says Wu. "Flying in particular to Japan for business couldn't be more convenient." Now home to creatives and a favourite among young families, Songshan is a burgeoning community coming into its own. "From well-brewed coffee to quirky boutiques, you'll find just about everything you need here," says Beher Shay, owner of gourmet shop Beher Lifestyle Kitchen. And with its noticeably slower pace of life, Songshan is a welcome refuge from the city's hustle an­­d bustle.
02
Literary classic 
Bloomsbury, London
Once home to the capital's literary elite, the central London neighbourhood of Bloomsbury has outgrown its old association and is undergoing a renaissance of another kind. Its long-overlooked housing stock now hosts a thriving set of creative entrepreneurs who are keen to maintain the neighbourhood's unique village-in-a-city feel.
"To survive as a business here in Bloomsbury you have to be committed to being extremely good at what you do," says Ben Townsend, the eloquent founder of The Espresso Room on Great Ormond Street, which opened in 2009. "I think that's what has made retail in the area so good." Inside his tiny coffee shop, the pared-back Donald Judd-inspired interiors and the larch-and-concrete palette of the walls create a smart but homely feel for the patrons patiently awaiting their morning caffeine hit.
Lamb's Conduit Street, the area's retail backbone, is a short walk away. Here creative clothing shops give way to cafés and, a few roads over, leafy tree-lined streets lead to grand Georgian squares, various colleges belonging to the University of London and the pillared façade of the British Museum.
Fashion brand Folk was among the first of a new crop of independent shops to seize on the still-reasonable rates when it settled here in 2006. From its spot half way down Lamb's Conduit Street the brand, founded in 2001 by Scottish designer Cathal McAteer, has forged a reputation for its bright palette and playful take on tailoring.
"It's a community here. It sounds cheesy but there's more of a family vibe," says store manager Leon Cerrone. "We'll have to see if that changes over time." But change itself has helped define Bloomsbury's success. Alongside men's and womenswear shops from British designer Oliver Spencer, which opened in 2008 and 2009 respectively, a few other independent UK brands have found their niche here. Two years ago Private White VC added its jackets to the line-up and shoemaker Grenson opened a store in April. "Working here is like working in Japan," says Jonathan Swanston,
Grenson's store manager. "Nobody here is in direct competition. We actually recommend one another." The architect William Smalley moved to his airy apartment in the neighbourhood seven years ago. The listed building dates from the 1700s and is walking distance from his studio on a cobbled alley nearby. Smalley thinks Bloomsbury's unique history has dictated steady growth and a very particular attitude in its residents.
"The area is notable for being almost entirely rented rather than owner-occupied," says Smalley. "This makes it entirely and blissfully free of bankers, aspirational families and any conversation about property prices. The best thing is the area's lack of pretension."
London is contending with a much-discussed property boom that saw house prices rise 13 per cent in 2013. But much of the housing stock in Bloomsbury is owned and managed by Rugby Estates, a landowning charity affiliated with the eminent British public school of the same name. This keeps rents low-ish and means businesses can be vetted for their suitability (there's a distinct lack of chains here).
Ben Pentreath is a shop owner and architect who moved back to Bloomsbury from New York over 10 years ago and has lived on Queen square since 2012. His interiors shop, Pentreath & Hall, on Rugby Street (also home to jewellery shop Maggie Owen) is packed with everything from objet d'art to rugs and ceramics. "Bloomsbury contains a huge mix – old timers and new," he says. "I think it's hard to define but we all keep it a little bit secret."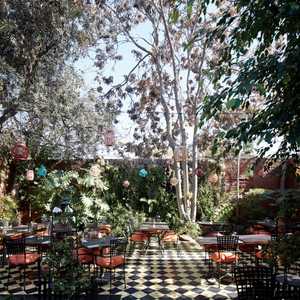 03
Vibrant and creative
Barrio Italia, Santiago
It's usually quiet in Barrio Italia except for the birds singing and people walking through the shaded streets spotted with outdoor cafés and independent shops.
This corner of Chile's capital, a stone's throw from busy downtown, is a hotchpotch of smart adobe-row houses, bookshops, furniture workshops, interior designers and even a few art galleries. Despite the eclectic mix it's the area's industrial past that shaped it.
The barrio takes its name from the Italian Girardi family who opened a hat factory here over a century ago. The jobs created ushered in a wave of paisano immigrants, although the factory soon reached its peak in the 1920s and progressively shed jobs after that.
The Girardi family finally sold the property a couple of years ago but industry is still flourishing here. A large corner of the brick-stone factory now houses Stgo MakerSpace, a 500 sq m arena where inventors, hackers and entrepreneurs come together to work, brainstorm ideas and create prototypes.
"We provide the space and equipment necessary so people can be creative. Some of these projects are commercial, others are hobbies," says executive director Leonardo Navarro, as he points out an industrious inventor applying the final, delicate touches to a human-sized robot.
A block away, in a 10-bedroom house flanked by violet-blooming bougainvillea, serendipity and the appeal of the neighbourhood helped bring together the founders of an internet start-up. Atlanta native Jake Moskowitz and New York-born Brien Shanahan had an itch to launch a business and circumstances found them living under the same roof with the partners that would eventually become key players in their online ticket-booking company LatAm Buses. "We all met living together," says Moskowitz, who describes the company as an Expedia for buses.
For advertising and film director Claudio Marcone, whose home in the neighbourhood has an undulated façade, fish pond and deep swimming pool, the creative energy palpable in the area is what's most attractive about it.
Fernando Rojas, the owner of Spanish restaurant La Ibérica, opened his doors for business 10 months ago, serving savoury paella in the heart of the barrio, Santa Isabel and Avenida Italia. "I chose this area because it's growing. The area is family oriented during the day and at night it switches to a place where you can party," he says, adding that the majority of repeat clients are from his home country of Spain.
Elsewhere, local restaurants supply some of the city's tastiest bites. There's one-time Roman banker Franco De Berardinis at Capperi! who dishes up carefully prepared Italian fare, from pastas to freshly baked pizzas. Nearby is Claudia Roa, whose kitchen pays homage to her Germanic heritage. Casaluz's mosaic-tiled terrace is ideal for basking in the austral sun and enjoying a pisco sour. After sunset it's the area's Aurora theatre, The Jazz Corner and Bar de René that come to life.
Barrio Italia has transformed over the past few years into an alternative retail hub as more artists' workshops and design studios pop up to fill in many of the neighbourhood's nooks and crannies. For that, shoppers flock to the area on weekends. At Factoría de Flores, run by designer Sofia Carvallo and her mother Maria Jose Puga, the aroma of lavender greets customers as a rainbow of flowers lines the walls and plants potted in polished ostrich eggs sway from a beam above.
Design studio Bravo! opened its doors in Santiago in 2008 and is one of the area's creative pioneers. The studio, equipped with a showroom, offices, patio, vegetable garden and workshop, presented its work this May at the WantedDesign show held at the NYCxDesign festival in the US.
Olivier Lomazzi, who traded the Swiss Alps for the Andes when he moved to the neighbourhood two years ago, now runs cafe Xoco Por Ti. "We looked for a place for four or five months and we wanted the right target audience," he says. "Here it's still intimate enough for people to take the time to sit down and drink a hot chocolate or coffee and not be stressed."