July/ August 2014 / Japan
Expo 75: Hayama
Cascais, Hayama, Aegina, Sai Kung and Outer Sunset: five commuter towns with distinct personalities.
As pizza combinations go, egg and shirasu (tiny baby sardines) is on the more adventurous side but the fisherman at Hayama's weekly farmers' market is giving it the hard sell: "Come on, it's delicious! Try it!" The market is small, only a few stalls lined up at the edge of the small fishing port adjacent to the glossier marina. On sale are ceramics, cakes, ice cream, seaweed, bags of freshly caught octopus and gnarly looking shellfish fresh from the sea – and skewered with toothpicks. The crowd is a mix of locals and weekenders. The market, like Hayama, is both moneyed and resolutely local.
The small town of Hayama sits on the northwest coast of the Miura Peninsula, straddling a cluster of the area's best beaches on one side and forested slopes on the other. It is only 90 minutes from Tokyo by public transport, half that by car, but it feels like a world away. For many, Hayama is inextricably linked with the Imperial Family who have kept a villa here on Isshiki Beach since 1894. Back then the place was a loose string of fishing villages. Today the population is nearly 34,000, a melting pot of deep-rooted locals, hippies, surfers, foreigners and a crowd of others who've washed up here for a variety of reasons.
On weekends there's another influx, mostly of people down from Tokyo who rent houses in the leafy hills at the back of town. And then there are the sailors, hundreds of them, who take to the water alongside the surfers, windsurfers, paddle-boarders and kayakers. In July and August, Japan's official beach season, families come to picnic on the sand and swim in the water. Beach cafés open and the place hums with activity.
Most beaches along this coast are fringed with a busy road and piles of tetrapods but Hayama is different: the beaches are set back and reached via small lanes. Morito is wide and open, Isshiki is quiet and edged by the garden wall of the Imperial Villa, Chojagasaki is popular with surfers – and then you get down to Akiya. It is strictly part of Yokosuka City but is now frequently referred to as Minami (south) Hayama by estate agents who know the value a Hayama tag adds to the price of a house.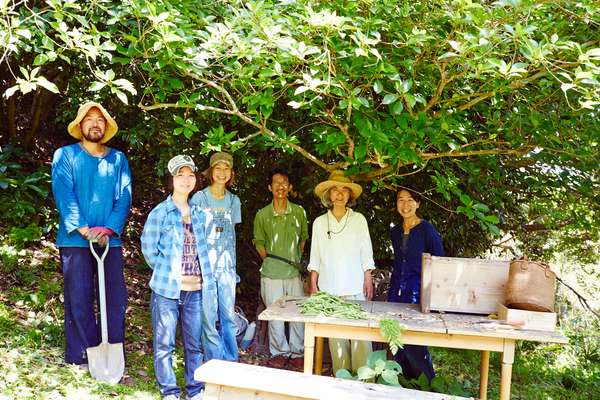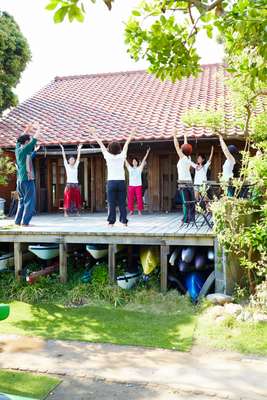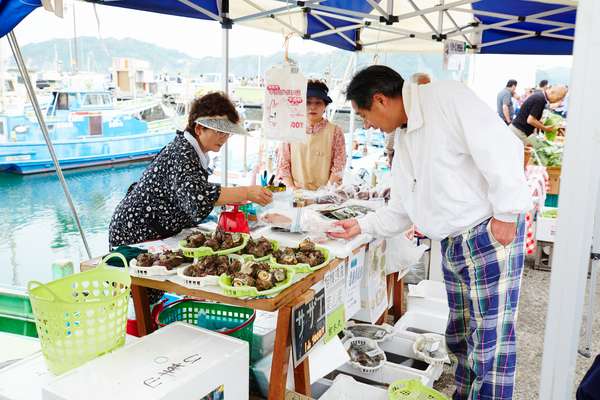 Everyone agrees that the slight distance from the closest station – Zushi – and the presence of the royals have kept the hordes that descend on Enoshima and Kamakura farther north at bay, a detachment that gives the town a much sleepier atmosphere. "For people of my mother's generation there's a huge pride in the royal connection," says Kiyotaka Mizutome. Born and brought up in Hayama, he owns the Hayama Fishing Center, an emporium he took over from his parents. He runs fishing trips out to Najima island and beyond and his walls are covered with photographs of delighted amateurs holding their spoils.
"The town really opened up when the bubble burst," he says. "Besso [holiday homes] that belonged to big companies came up for sale and new people came in. It brought new blood into the town. Some older people used to talk about yosomono [outsiders] but I think it's been a good thing for Hayama."
Hayama's housing is a mixed bag: battered old wooden houses, modern architectural palaces in wood and concrete, regular housing stock and some proper gems, such as the Taisho-era house near Isshiki Beach that is now home to Italian restaurant Il Rifugio. Owner-chef Akira Watanabe lived in Italy and now serves up dishes such as Shonan pork spaghetti and Hayama-gyu carpaccio made with locally reared Hayama wagyu beef.
Industry barely features in Hayama but the two main activities are fishing and agriculture. The town has a fishing fleet of 123 boats that heads out for baby sardine shirasu, squid, mackerel and, farther afield, bonito. Ten farmers along the coast are rearing Hayama cattle, a breed that was officially recognised in 2005.
Longstanding shops survive but the signs of metropolitan taste are everywhere: in Tanto Tempo, the deli that offers a wide selection of Italian cheeses, hams and olive oils; in The Five Beans, a coffee-roasting stand near the Imperial Villa; and in Sunshine + Cloud, a clothes shop and café where the bright cotton shirts and bags stand in contrast to the pale concrete walls and floor.
At last count there were 216 foreigners living in Hayama, a town with its own international school. The foreign presence isn't new: non-Japanese have been coming here for decades, everyone from descendants of the first foreigners who came to Yokohama in the late 19th century to US military families attached to the base at Yokosuka. American editor Greg Starr started coming to Hayama more than 20 years ago, then bought the old beach house he was renting (once owned by a kimono maker from Asakusa) and now lives here full-time with his wife and daughter.
"Hayama is not a suburb of Tokyo, it's a proper beach community with a really interesting mix of people" says Starr. "It's good to know Tokyo is there though, and Yokohama is only 30 minutes away." He points out that Hayama has been on the "cool" radar for years. He has been coming here long enough to recall the days when Japanese editors would think nothing of hopping in a taxi from Tokyo to Hayama on a Friday night.
Some Hayama residents make the daily Tokyo commute by train from Zushi. They still think it is worth the effort and as the sun sets over Sagami bay and Mount Fuji is silhouetted in the distance, it is hard to disagree.
"Further up the coast, you can't escape from the crowds," says Starr. "Here I can be as isolated as I want and do everything on my scooter or on foot. I can walk to Tanto Tempo and get incredible ham, I can go to my seventh-generation fishing friends and buy the fish they caught that morning. I can even go and plant rice in my own field. I'd only leave if I got bored. And it hasn't happened yet."