Okinawa Standard / Okinawa
Made to order
The clean, practical buildings left behind by the US military occupation of Okinawa in Japan are today influencing a new style of residence there: the Okinawa Standard.
Architect Yasushi Higa has a thing for simplicity. He puts it down to growing up in Okinawa surrounded by the box-like concrete homes of the US military. "I came to realise how great they were," he says. Like many of his peers, Higa graduated from university and left Okinawa for the bright lights of Tokyo. After seven years he came back home – as many Okinawans eventually do – and chose to set up his own design and interiors company.
Okinawa's modern architectural style developed during the occupation years after the war. Many of the old wooden houses had fallen into disrepair and in their place came a new kind of tropical modernism, influenced both by the off-base homes of the US military and the powerful local climate, which has all the heat, typhoons and lashing rain that a building can contend with.
"The problem with US houses was that the aesthetics were good but they weren't so comfortable to live in," Higa says. "Americans didn't mind using machines to control the temperature but we prefer to have natural breezes and open the windows when it's raining."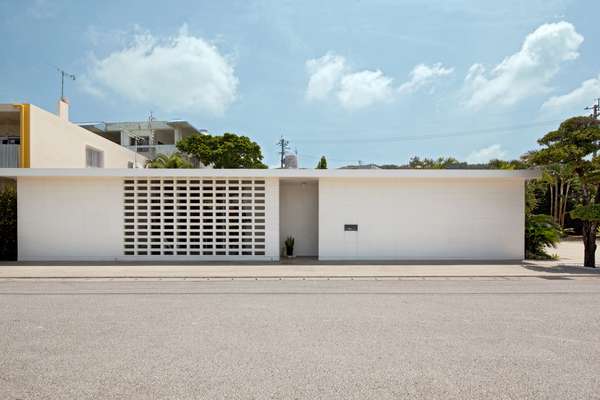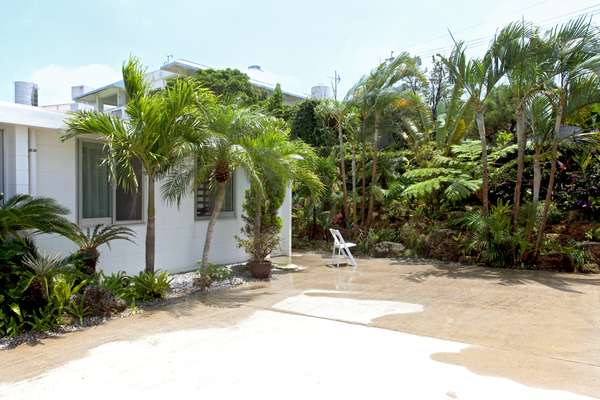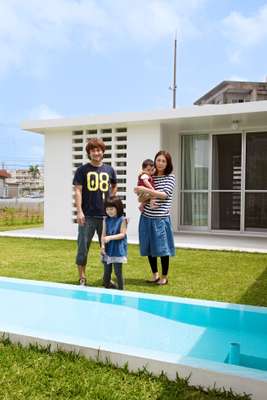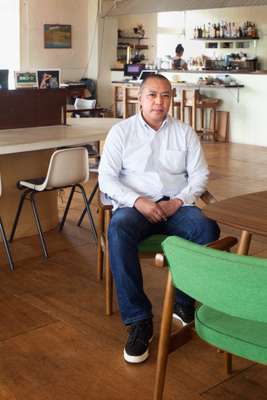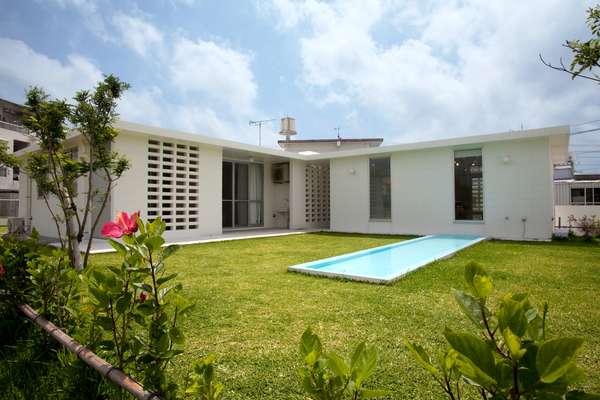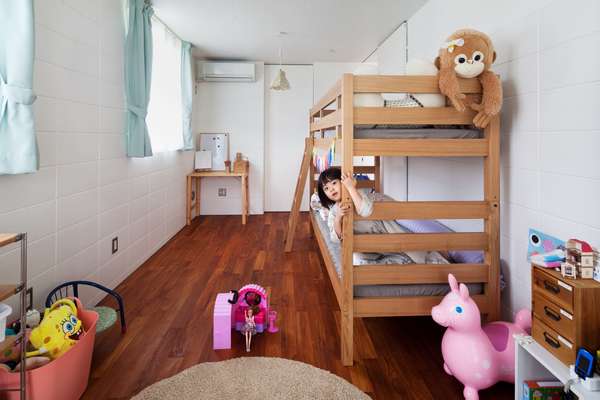 In recent years, Higa also noticed that Okinawa's style was starting to be compromised by mainland housing companies that had little understanding of the local context. He started to think about a new template for the modern Okinawan house. Working with Nami Makishi, an Okinawan architect who lives in Tokyo, the duo came up with a prototype house that they named the Okinawa Standard.
The basic design is a single-storey box made with materials – mainly steel and concrete blocks – that are sourced in Okinawa where possible with a starting price of around ¥16m (€115,000). Like Lego, the proportions of the house depend on the blocks and Higa tries not to cut them to avoid waste. The blocks are white, there is always a terrace and a wall or two of what Okinawans call "hana blocks": hollow concrete blocks that allow cool breezes.
Masayoshi Higa (no relation) was the first person to commission one of the Okinawa Standard houses with his wife and three children in 2007. "I love this house more than anyone," he says. "It's so easy to live in – the only place we have an air conditioner is in the children's room. We can leave the screens open even when we're out." Masayoshi is a skilled gardener and his garden is filled with native Okinawan plants. The furniture inside came from the interiors shop Mix Life-Style, an airy concrete space in Ginowan that Yasushi Higa now shares with Tokyo design store D&Department.
Shigeo Shima is an old school friend of the architect's. A hairdresser, he lived in Tokyo for 25 years before returning two years ago. "My wife Ayumi and I started thinking about where to raise children. A Tokyo house would be much smaller. I'd always joked that if I ever built a house, Higa-san would have to build it," he says. Higa designed the family home and adjacent hair salon for Shima.
The couple have kept the interior simple. The floor is an imported teak that is used all over the island and they went for the two-bedroom model with an option to divide the second bedroom when their children get older. Hibiscus has been planted around the property and solar panels sit on top of the house, making the most of the climate. "We like open space, even the texture of the blocks," says Shima. "It feels like a sophisticated version of the military houses I saw when I was growing up."
Takehisa Uehara first came across an Okinawa Standard house in a magazine. "I was struck by the clean lines, the whiteness and the blue sky," he says. Uehara lives in the house with his wife Sawako and their teenaged daughters. "Higa-san said to us: this isn't luxury design – it's not decorative, you bring your own colour." The simplicity appealed. "We wouldn't dream of spending a fortune on a door," says Sawako. "We would rather go on holiday."
Higa has now been approached to build a hotel and even a small hospital, all in Okinawa. He's also had inquiries from fans as far afield as Kansai and Sendai who want to have their own Okinawa Standard home. He makes it clear to everyone that he'll stick to the basic Okinawa Standard principles. "I just wanted to get away from the idea of overly designed, expensive architecture and see more balance," he says. It seems he has struck a chord.