Local cinemas / Global
Screen time
There are cinemas that do something different; whether it's inventive programming, Q&As with directors or social spaces where people can share their passion, they offer an antidote to the mundane multiplex. Here are the best from around the world.
01
Cinefamily
Fairfax, Los Angeles
Adorned with its nostalgic "Silent Movie Theatre" signage, the Cinefamily in LA has the curb appeal to intrigue any passers-by. But it's the loyalty of its recurring patrons that guarantees Cinefamily is never playing to an empty house.
That loyalty is also what keeps the cinema well staffed. "I actually went to one of their first shows," says assistant programmer Sarah Johnson, leaning against the ivy-clad exterior. It was a series on black-metal murders just after Cinefamily opened in 2007.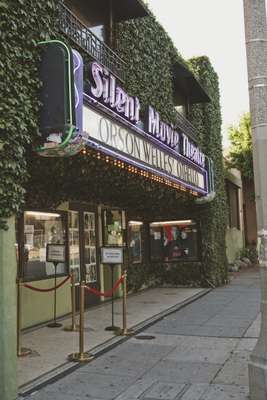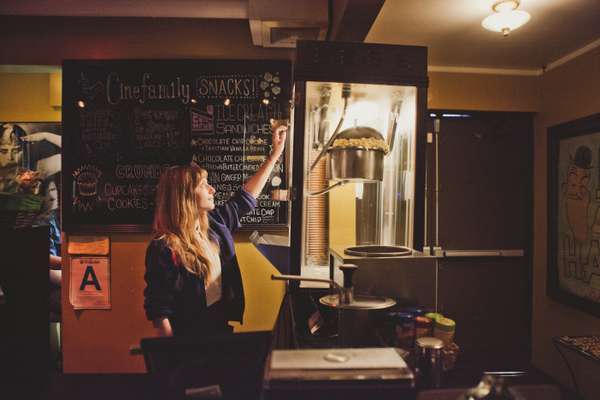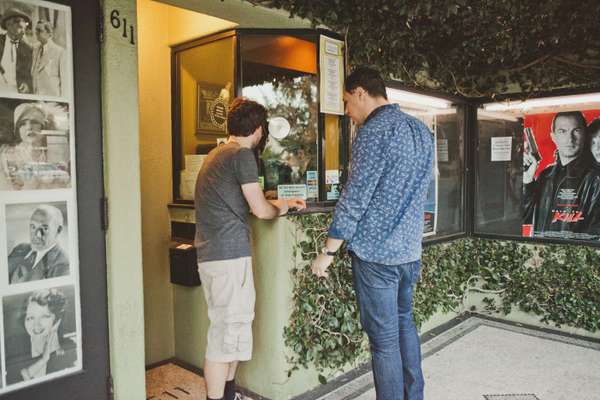 Johnson is now a force behind the carefully planned programming, which can be anything from screening rare 16mm-formatted films (paired with cheese toasties) to offering live commentary from comedian Doug Benson on blockbusters such as Noah. Her latest feat has been tracking down renowned 86-year-old artist-director Lillian Schwartz to acquire her work for a series on computer-mediated graphics.
For co-founder and executive director Hadrian Belove, the focus on membership and programming was a key ingredient from the start. Belove began catering to movie lovers at his own Cinefile video store before adopting the Silent Movie Theatre with partners Dan and Sammy Harkham.
Members have first dibs on seating and open access to the burgeoning list of events (not to mention an unlimited supply of salty popcorn). But Belove knows the importance of introducing new blood to the crowd. "I try to create a calendar where no one is left out for too long."
His planning involves finding films that will both draw and satisfy his audience, hoping that very few will come solely for one film and never return. "I think of myself as the host of a dinner party," he says. "You already have a meat entrée but you know there are going to be some vegans coming. You have to be a sensitive host."
And being a good host means serving up more than just films. Cinefamily's bread and butter is finding creative ways to build a community among its audience, which might be as simple as encouraging guests to sit in the four rows of couches that line the front of the auditorium. Belove also makes use of the cinema's backyard as often as possible, hosting post-picture drinks and barbeques where guests view five minutes of 15 films before collectively voting on the evening's offering. "The Five Minutes Game", as it's called, consistently draws a crowd of 200.
To Belove, a night at the cinema has little to do with sitting in a dark and quiet room. "Movie houses are gathering places," he says. "Going to the movies is partly the desire to engage in humanity."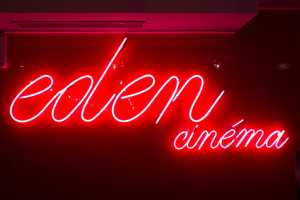 02
Eden Cinéma
Montmorency, France
Bringing the boarded-up Eden Cinéma back to life had been a longstanding campaign pledge of the former mayor of Montmorency, a smart hilltop town just north of Paris. Like so many other local cinemas across Europe, Eden had fallen prey to the growing number of giant multiplexes and was forced to close its doors back in the 1970s. However, last November the then-mayor's manifesto promise came good and the cinema reopened, the antithesis of the predictable modern multiplex.
Standing in front of its tiny façade – complete with blue neon lighting and neatly framed film posters – it is hard to imagine how there could possibly be space for one, let alone two auditoriums. A red stone floor leads you through a tiny courtyard into a micro-foyer and from there to the two theatres. Thick red carpets, velvet seats, mirrors on the walls and twinkling fibre-optic lights on the ceiling make Eden every bit like the cinemas of yesteryear.
Eden's Paris-based architect Olivier Palatre explains: "I wanted to make the cinema as much of an attraction as the film. The idea is to give visitors the feeling that this is not just a regular trip to the movies but an occasion: rather like an intimate, exclusive screening at the Cannes Film Festival."
There are more than 50 screenings each week and the combination of mainstream and independent films has proved a hit not only with the locals but also visitors from farther afield. "Word about our cinema is spreading fast. It used to be the case that people would have to travel into the centre of Paris to watch a good flick. But now the tables have turned: Parisians are coming to Montmorency for a dose of culture," explains Régis Durand, the head of the town council.
The benefits for the local economy are clear: the out-of-town cinemagoers also tend to seize the opportunity for a post-film aperitif or dinner at a local brasserie. Paris Gare du Nord is only a quarter of an hour away, making this leafy banlieue a perfectly accessible destination for a midweek excursion from the French capital. Adding to the appeal, directors and actors are frequently invited to Eden, where they give talks and answer questions about their films.
The residents of Montmorency are familiar with haute culture. The town is dotted with impressive buildings: a château, a magnificent town hall and a museum dedicated to the 18th-century philosopher Jean-Jacques Rousseau, who lived and worked here. "Montmorency has always been on the cultural map," says Durand. "This is a town with a rich heritage but it is also a place with facilities that are useful to the community. Eden is exactly what our town represents: a hub for intelligent discussion and a place where new ideas are born."
The colour and calor of Spanish cinema has been winning hearts and warming blood around the world for decades. But what about the Spanish cinemas? Recent tax hikes have pushed up ticket prices and it's taken a heavy toll, with many of the country's small, beloved cinemas being forced to roll down their shutters for good. The sudden appearance of the new Zumzeig cinema in Barcelona's Sants district is therefore an unexpected plot twist.
After a long bout of pre-production, Esteban Bernatas flung open the doors to his own cinema last October and, with just one screen, an oddball programme and an in-house kitchen, his aim was to provide an antidote to the monopoly of the multiplex. Noisy blockbusters and soppy rom-coms have been left squarely at the door, making way for a programme of auteur films. Handpicked by Bernatas, the billing ranges from fresh art-house flicks and confrontational polemics to thought-provoking documentaries.
He believes the cinematic experience should begin well before the lights are dimmed and then continue on after the final credits have rolled. "We want people to feel as though they're not just here to watch a film," he tells monocle as he gestures toward the heavily stocked wine bar and the kitchen, which is pumping out plates of Spanish and French fusion cuisine. "We've created a place that highlights the social aspect of going to the movies."
He's also drawing in the crowds by inviting directors, producers and writers to chair discussions after screenings. When monocle paid a visit, Spanish director Victor Moreno was presenting his documentary Edificio España about the chequered history of one of Madrid's (and Europe's) first skyscrapers – certainly not your regular commercial fodder. Chronicling the dying days of Spain's property bubble, the film provokes questions about the country's economic crisis, many of which were readily fired off at the director in a Q&A session in the foyer-cum-bistro afterwards. It all creates the sense of a permanent film festival, a format designed to genuinely engage the audience by daring them into a dialogue.
No expense has been spared to ensure that the 70-seat cinema combines technical punch along with the plotlines. The state-of-the-art acoustic design is the handiwork of none other than Philip Newell – the former technical director of Virgin records – while the seats have been put together by Spanish seats firm Ezcaray.
Since opening last year, Bernatas has also dabbled in distribution, bringing three unlikely films – L'encerclement (Canada, 2008), Two Years at Sea (UK, 2011) and Wrong Cops (USA/France, 2013) – to Spanish audiences. The fragile economy means that mainstream distributors have become averse to the smallest of commercial risks and, while Bernatas admits his contribution is small, distributors like him are increasingly having to do the heavy lifting if they want small-scale films to see the light of day.
After presenting his film Las Aventuras de Lily Ojos de Gato in person over the course of three weeks, young local director Yonay Boix laments the current state of the market but is grateful to be here. "If it wasn't for cinemas like Zumzeig, I probably wouldn't have been able to share my film with a local audience at all," he says. "As a filmmaker, the fact that I'm able to discuss it with them afterwards is invaluable. This is the direction that modern cinemas should be going in."
As Paolo the projectionist comes out to personally announce the commencement of the night's final film and the audience funnels in to take their seats, the cinema's owner proffers a romantic view of this nightly ritual. "This idea of going to a common place where you share all kinds of emotions with complete strangers is for me humanity at its most pure," he says, "because you're feeling something together even though you've never met."
It's a reminder not just of the unifying power of film but also of the powerful role of the film house. As a conduit of emotion, information and conversation, Zumzeig takes this formula and goes one step farther, creating a community cinema that provides a well-rounded experience far beyond any two- dimensional download.