Defence / Global
Defence
Briefing
Australia's plan to purchase submarines from Japan and the Singaporean organisation charged with fighting piracy in Southeast Asia.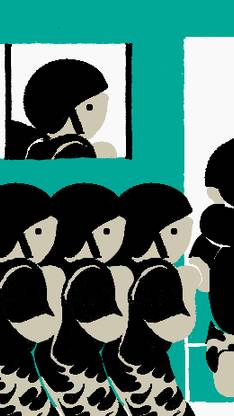 Deep relationship
Australia
[NAVY]
Japan's self-imposed ban on exporting military hardware is over and one of the first countries to benefit could be Australia. Prime ministers Shinzo Abe and Tony Abbott (pictured) recently signed a landmark defence agreement that allows the two countries to share weapons technology.
For Canberra, the most significant gain is access to Japan's diesel-electric Soryu class submarines. Australia's ageing fleet of locally built underwater vessels will reach the end of its service life in the late 2020s and the Abbott government is already investigating the Soryu as a possible replacement technology. The next generation of submarines is expected to cost around au$40bn (€27.9bn), making it the largest defence purchase in the nation's history.
Australia is no stranger to the effectiveness of Japan's longstanding submarining tradition. In 1942, three Japanese midget subs covertly entered Sydney Harbour and killed 21 sailors. More than seven decades on, Australian defence experts still view Japan's underwater naval capabilities as some of the world's most reliable and stealthy.
"None of the European-made diesel vessels are as big as what we here in Australia think we need," says Hugh White, professor of strategic studies at the Australian National University. "The Japanese submarines are very big. The bigger a submarine, the longer it can stay on patrol." This long range lends itself well to protecting Australia's huge coast and the same attraction applies to the Soryu class's ability to stay submerged for longer than many alternative options being considered by the government.
However, there are concerns that purchasing a submarine fleet from Japan could prove problematic for Australia's relationship with another nation. "It sends a signal to China that we regard ourselves as a close ally of Japan at a time when Japan's strategic relationship with China is getting worse and worse," says White.
---
Clearing the air
UK
[AVIATION]
The F-16 fighter jet first took to the skies in the 1970s but it is still making money for bae Systems, who helped with the original fleet's avionics. Now the UK-based company is offering to upgrade more than 3,000 of the world's ageing F-16s.
"The weapons were limited, the radar range was limited and its capability was limited," says Thomas Hanford of bae Systems. The age of the fleet has proved problematic for militaries struggling to stay current but unwilling to spend money on newer jets. The upgrade includes enhanced radar, all-weather weapons and gps (now found in most mobile phones, of course). "Back then [gps] hadn't been invented," says Hanford.
---
Cerebral concerns
France
[MILITARY]
France is cutting back soldiers in Mali in order to deploy 3,000 troops across five west African countries and "eradicate transnational Jihadist terrorism", according to defence minister Jean-Yves Le Drian.
It marks the end of Operation Serval in Mali and the beginning of Operation Barkhane. Military spokesman Lieutenant Colonel Michel Sabatier says Barkhane – a kind of sand dune – is "a suitable name for the shift to a common identity". The name-change may also protect France from more jokes about colonial high-handedness: many Malians mistook took Serval (a wildcat) for "cervelle", meaning brain.
---
Q&A
Lee Yin Mui
Regional CooperationAgreement on Combating Piracy and Armed Robbery Against Ships in Asia (ReCAAP)
Singapore
As maritime attacks shift east from Africa to Southeast Asia– where there were 150 reported cases in 2013 (up from 102 in 2009) – the task of tackling them falls to The Regional Cooperation Agreement on Combating Piracy and Armed Robbery against Ships in Asia (ReCAAP), a multilateral pact between 19 countries.
Why is piracy an increasing problem in Southeast Asia?
Technically, the rise is in thenumber of sea robberies occurring at ports and anchorages mainly in Indonesian waters, not piracy [which happens in the high seas]. Of the incidents reported in 2013, only 11 were actually cases of piracy. All stakeholders, including the shipping industry and the local authorities, need to play their part in providing security.
What do these kinds of attacks involve?
Most of the attacks were not violent. Last year, more than half of the perpetrators were unarmed and nobody was hurt in more than three quarters of the incidents. Some 68 per cent involved the theft of supplies, engine spares, cash or personal property.
What can ReCAAP do to address maritime crime?
A big component of ReCAAP is the information-sharing centre, which acts as the conduit between the shipping industry,the authorities and law enforcement agencies to promote situational awareness and allows all parties to deploy their resources optimally.