Briefing / Global
Fabulous spread
Briefing
Chicken nuggets and burgers are included this month but there is no sign of junk food – not when the providers are a homespun restaurant in Tokyo and one of Stockholm's enticing new food trucks. Gin, wine and chocolate feature, too; tuck in.
Hallwright's wine bar
La Paz
Bolivia hasn't always had the best reputation for its bar or restaurant scene but change is afoot. First there was the opening of Noma creator Claus Meyer's Gustu in southern La Paz last year and now Hallwright's, an upscale wine bar in the city's Sopocachi neighbourhood. Founded late last year by an Australian couple, the bar showcases Bolivia's excellent but often underestimated wine, much of which comes from high-altitude vineyards around the city of Tarija to the country's south. For the wine weary there is also singani (a local spirit) and even quinoa beer. The snack menu is worth perusing for Bolivian-sourced fare including llama salami and locoto chilli marmalade
---
Fink's Salt and Sweet
London
Jess Blackstone has owned and lived above 70 Mountgrove Road in north London for just over five years. She used the space as an art studio but knew there was room to develop the dilapidated former butcher's shop into the well-appointed café and deli it is today. Blackstone met with business partner Matt Appleton (both pictured, above), who left his job in television post-production to take up the task of manning the deli and building up its staff. Blackstone also set about sourcing cheeses, wines and meats for the space, which opened its doors this summer. Most of the produce is organic or sustainably produced – but not by way of a policy. "They just have to be the best quality," says Appleton.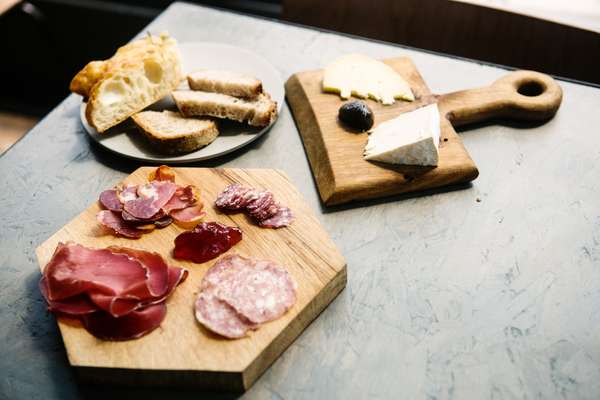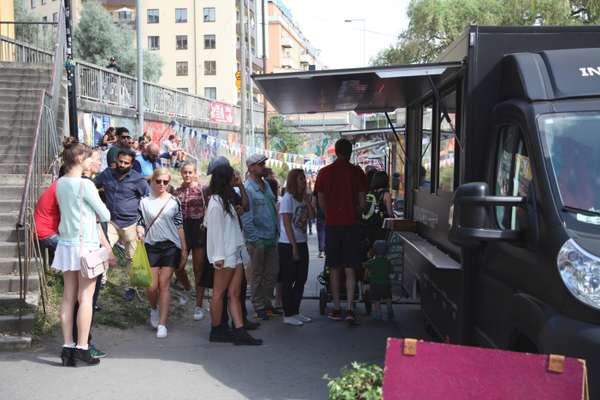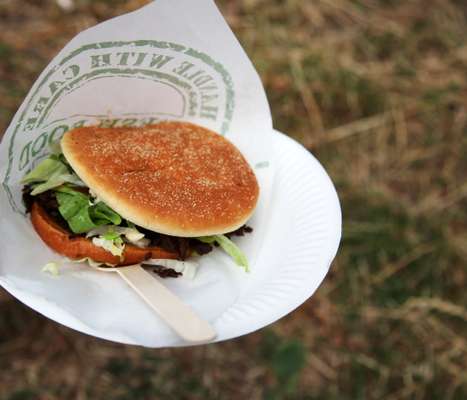 ---
Star dish- Chicken nuggets
Good Meals Shop
Tokyo
Takeaki Miura opened his Good Meals Shop restaurant in Tokyo earlier this year, serving easy home-cooked food in a stripped-back interior. "You don't think about it when you're eating them but our chicken nuggets are safe, tasty and made by hand," he says. His masterstroke was to mix lean breast and thigh meat to create the perfect texture and each dish is served with a choice of homemade sauces: dill mayonnaise, ketchup, curry, lemon yoghurt or honey mustard. "The nuggets go well with one of our small-batch gin and tonics," adds Miura.
---
"The idea for the company came from supping an aromatic masala chai tea while I was travelling on an old train across Kerala, India, in 2012," says Paul Tomlinson, founder of online shop Cocoa Hernando. Later that year the former digital designer put his fascination with flavour and place into his herbs-and-spices collection of chocolate bars; it includes a Himalayan-inspired chocolate with pink diamond salt and a Mexican chocolate made with chipotle chilli. The latest release is a Syrian bar made with Damascan rose, sales of which support humanitarian aid in the country. "It's my dream business," says Tomlinson. "The sky is the limit if you follow an idea you truly love."
---
Tokyo bakery Soratomugito (literally meaning "sky and wheat") is the inspiration of Sayomi Ikeda, who decided to give up her comfortable career in IT to run an organic farm in Yamanashi Prefecture. Once she had perfected her bread-making techniques and started growing her own pesticide-free wheat, Ikeda's ambition grew to wanting to open a bakery of her own – which happened this year.
Ikeda is particular about everything from the salt to the water that goes into her bread and uses as much of her own wheat as she can in the baking process. If you happen to be in town, the spelt pain de mie (sliced loaf) and fresh berry bread are not to be missed.
---
Brewed in 100-litre stills and hand-bottled in screen-printed earthenware jugs, Gin Sul is the only gin made in Hamburg. Founder Stephan Garbe harvests untreated lemons from his trees on the Portuguese Algarve, which give Gin Sul its distinctive citrus kick. In addition to the usual botanicals (juniper berries, coriander and rosemary), Garbe adds Cistus ladanifer, a resinous shrub (also from Portugal) that gives Gin Sul its hint of sweetness.