Bamboo scaffolding / Hong Kong
In the frame
The soaring glass-and-steel towers that dominate Hong Kong's ultra-modern skyline spring up at high speed. Those rapid rates are thanks to the use of traditional bamboo scaffolding that is light to transport and quick to put up. We join a master scaffolder helping to shape the city with an apprentice on the rise.
"First off, you've got to have guts," says Yu Wing Sung, who has been scaling the heights of Hong Kong's bamboo scaffolding for the past 44 years. "Then all you really need to learn is how to tie the mit zai – the special knot that ties the bamboo poles together using nylon strips." Yu and his apprentice Tang Woon Wing are deftly ascending the bamboo frame they are building in order to add height to a dizzily fragile-looking wooden structure. Watching them, it's clear that more than just courage and nimble fingers are required to master the craft that has become a crucial part of Hong Kong's construction boom. Significantly faster to assemble than steel scaffolding and lighter to transport, the speed at which bamboo scaffolders such as Yu and Tang work demonstrates the rapid rate of building that's possible in this city. Within half an hour, the two have erected a structure that could serve a four-storey building. "In one hour, one person can scaffold roughly 100 square metres," says Tang. And while it might look like a hazardous job, Yu laughs when asked if it is dangerous. "I don't find it dangerous at all – I've had zero accidents during my 40-odd years!"
The bamboo poles that the pair use are grown in China and then dried out and cut to size at a warehouse in Shek Wu Wai, a small village in the New Territories close to the Chinese border with Hong Kong. The warehouse is owned by Wui Fai, the scaffolding company that Yu and Tang work for. As one of the biggest of its kind in Hong Kong, it employs around 150 scaffolders and has up to 30 projects on the go at any one time.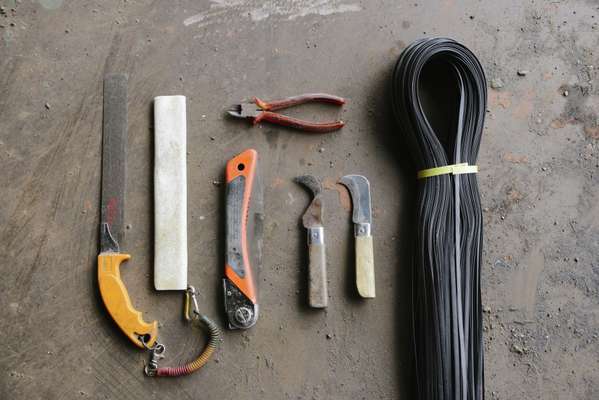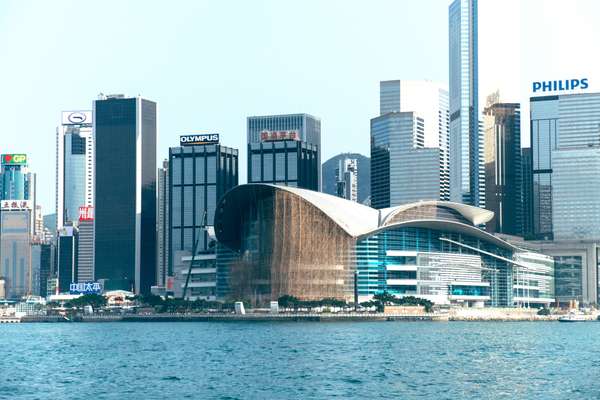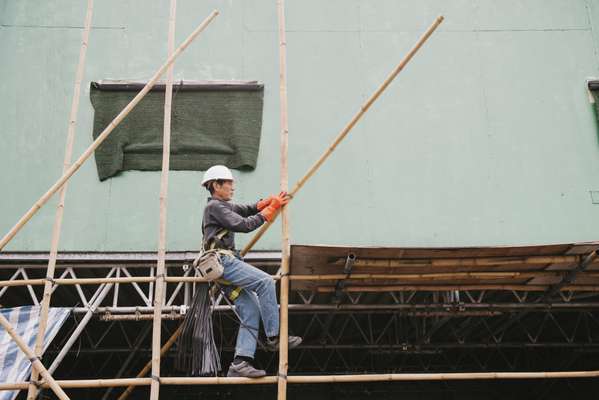 Easily wrapping a leg around a pole to secure himself before tying a mit zai, Yu appears more sprightly than his 63 years might suggest. Thirteen years ago he started working with Tang, who entered the trade after dropping out of high school. "My school suggested that I pursue a career in bamboo scaffolding. I took a training programme with the Construction Industry Council in Kowloon Bay that lasted a year and I've been apprenticing with my sifu [master] ever since. Any time we're on the job, I'm always following the instructions of the master scaffolder."
Their two styles complement each other. While Yu is agile and wiry, quickly moving up and down the scaffolding to tie his mit zai, the stronger Tang passes the ko chuk (thinner pieces of bamboo that sit atop thicker mao chuk poles at the structure's base) up to his master. The duo are constantly communicating as they build, stabilising the structure and making sure one scaffolder supports the frame while the other ties a knot. The equipment they wear is minimal: a typical construction-site hard hat, a handful of nylon tie-fasts and a safety harness that attaches to guide ropes is all they need. In their belts are two knives: a large serrated one for cutting the bamboo and a small hooked blade used to cut the knots apart during disassembly. "If you build it, you have to take it down too," says Yu on the rules of his craft. The tallest structure he has worked on is the International Commerce Centre tower in Kowloon, which soars above the harbour at 118 storeys.
"We don't really get days off," says Tang. "It's pretty much a 365-day-per-year job. The only thing that stops us is the rain as it's too dangerous to build then." Even though the trade promises a constant stream of employment and a good salary – about hk$1,400 (€130) a day – fewer young Hong Kongers are seeing bamboo scaffolding as a career option. For Yu it means many more of his apprentices originate from Nepal, Pakistan and India than they did a decade ago. "It's tough to find people like him," says Yu of Tang. "The responsibility is on him now to teach the next generation and I think he's ready."
Despite having worked with Yu for 13 years, it is clear that Tang sees there is still a lot to learn from his master. During the build it's Yu's voice that is heard most, instructing his apprentice on which knot to tie or what size of pole to pass up. "There's a friendship there," says Tang. "I learned all my skills from Master Yu. My experience not only comes from his guidance but also from watching him work."
With craftsmen working hundreds of metres above the ground a common sight in Hong Kong, these simple, soaring structures of just bamboo and nylon mean the most to the scaffolders that build them. As Yu explains, "Even after 44 years there's still a lot of pride for me when I look up at a building and remember that I put the scaffolding up for it."
Master Yu Wing Sung
1951 Born in To Kwa Wan, Hong Kong
1970 Started scaffolding when he was 19
2005 Yu and his team complete scaffolding for the International Commerce Centre
2013 Builds scaffolding for Hong Kong's Aberdeen Marina Club
Apprentice Tang Woon Wing
1983 Born in Sham Shui Po, Hong Kong
2000 Trains with the Hong Kong Construction Industry Council
2001 Started apprenticeship with Master Yu
2002 Builds scaffolding for the International Finance Centre
2014 Scaffolds The Wings II, a high-rise complex in Tseung Kwan O