10 Entrepeneurs / Global
Just the job
An inspiring business can grow from the simple thought of wanting to do something well. Whether that's starting a pleasant neighbourhood store in Mexico, reinvigorating one of Australia's heritage brands, taking on the family porcelain business in France or thinking up a new way to deliver Germany's books, learn a few tricks from 10 entrepreneurs doing it differently.
1.
Micaela Miguel
Abarrotes
Mexico
Above the deli counter at Micaela Miguel's shop Abarrotes in Mexico City's Roma neighbourhood there is a large painted sign in black letters on white tiles: Products from small, mostly national producers.
"I grew up in the neighbourhood so I thought there was a need for a place like this," says the 27-year-old. "We needed a place that just had the basics – high-quality olive oil, bread and cheese."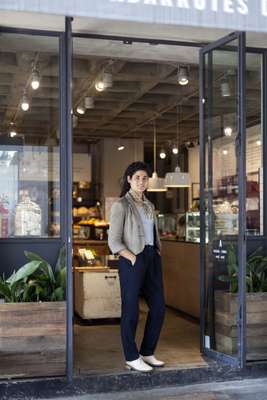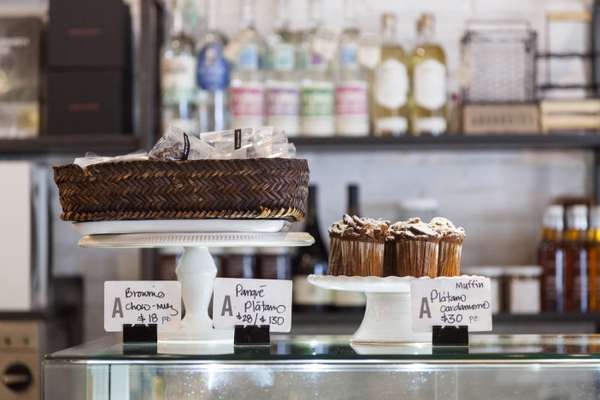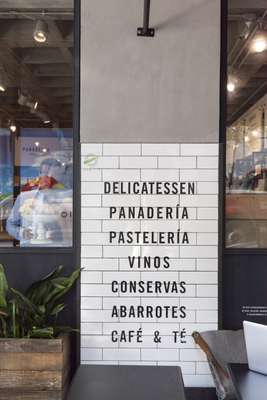 It is standard fare, perhaps, yet Abarrotes – which simply means "groceries" in Spanish – is innovative because of its sourcing. Miguel travels around rural Mexico looking for products and meeting farmers. It is far from the norm in a country where large chains such as Soriana and Comercial Mexicana (along with Walmart de México) dominate the retail sector in most cities. "We want to be accessible," says Miguel who studied retail management. "We don't want exaggerated prices. Supermarkets are cold and impersonal. You don't know where the products are coming from."
Though Miguel is keen to avoid being branded as a luxury retailer, Abarrotes has also set out to tap into the changing shopping habits of Mexico's upper-income bracket, which is beginning to enjoy the merits of goods stamped with the Hecho en Mexico ("Made in Mexico") logo. "We are focusing on products from Mexico, as local as possible," says Miguel, pointing out ranges of olive oil, vinegar, wine and mezcal.
Miguel has plans to develop the business but not to supermarket size. "We could expand to another neighbourhood but it has to be an area where people can walk or ride bikes," she says. "We always want to be local."
Why it works: Though the Abarrotes store is small, its commitment to affordability is key.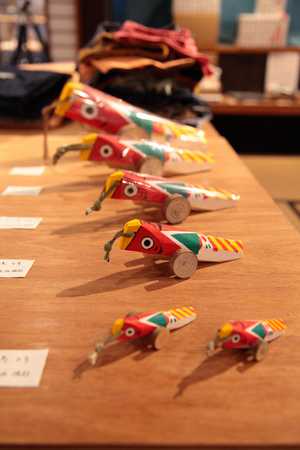 2.
Takahiro Shiramizu
Unagi no Nedoko
Japan
Takahiro Shiramizu opened his beautiful craft shop in a converted lantern factory in Yame, a small city in Fukuoka Prefecture. Named Unagi no Nedoko, meaning Eel's Nest, the term describes the narrow yet deep-set wooden buildings that used to be common in Japanese cities. From his shop, Shiramizu works with local craftspeople, selling and promoting their products all over Japan.
An architecture graduate, Shiramizu initially spent three years working on a government scheme to help local manufacturers in the Chikugo region of Kyushu. One frustration was that the products weren't being sold locally. In 2012 he opened his own shop. "There are many people with great skills and good products in this area but they need someone to help bridge the gap with the consumer," he says.
The project goes well beyond retail. Shiramizu has been working hard to promote and expand the region's craft and industry such as monpe – work trousers made from locally produced kasuri woven textile. There are still 30 makers in the area. Shiramizu sells products from different kasuri makers and now has his own line of monpe. "My job is to understand what each producer needs and how they want to work," he says. "I think of Unagi no Nedoko as a long-term project. I'm not expecting business to explode but I do want to make it sustainable. The community needs it. I see what I'm doing as a model."
Why it works: Shiramizu is a shopkeeper enhancing his suppliers' products.
3.
Philip Knatchbull
Curzon World
UK
As ceo of film brand Curzon World, Philip Knatchbull has turned the UK film business on its head. His method has been to disrupt an industry he deemed "B2B, fragmented and inefficient". When Knatchbull joined the group in 2006 he created a vertically integrated production, distribution and exhibition model by buying art-house distributor brand Artificial Eye. With this holistic approach Knatchbull has a counter-intuitive strategy: embracing technology while championing well-designed bricks-and-mortar cinemas.
Knatchbull will reportedly invest more than £12m (€15.1m) in the next two years in 12 cinemas across the UK, increasing the firm's estate to 25. The June opening of the Curzon cinema near London's Victoria Station revealed designer Afroditi Krassa's Bauhaus-style complex; Japanese architect Takero Shimazaki is overseeing a £2.5m (€3.1m) refit of the Curzon Renoir, which Knatchbull says will feel like a spa.
He has pioneered live-event cinema and launched Curzon's video-on-demand service on its website, which does away with tradition by releasing films at home and in cinemas simultaneously – a move that drew fierce criticism from competitors. Meanwhile he is focusing on rolling out Curzon Home Cinema in people's living rooms thanks to deals with UK broadcasters. "You have to have a belief that you are right and temper that with the recognition that you are going to make a lot of mistakes along the way," he says.
Why it works: Curzon proves that overturning norms can pay dividends.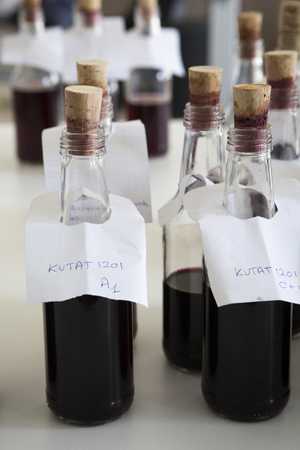 4.
Ardic Gursel
Vinkara
Turkey
"Anatolians have been making wine since the Hittite civilisations of 1700BC," says Ardic Gursel, ceo of Vinkara winery, while discussing Turkey's oenological heritage.
Gursel, a former champion sailor, left her post as manager of Istanbul's five-star Marmara Taksim hotel in 2006 to take over her family's 36-hectare vineyard in Kalecik, near Ankara. She quickly set about developing a quality product using indigenous grapes and the help of Italian oenologist Marco Monchiero.
"He was like a mole: his understanding of the soil was such," she says. Vinkara is sold in some of Istanbul's best restaurants and also in Migros, Turkey's biggest supermarket. But since June 2013, Turkey's government has prohibited the use of publicity in any form to sell alcohol. "It's a challenge," says Gursel, whose team is pursuing an inventive word-of-mouth strategy on Turkish soil – where recommendations count. "We have had to think creatively."
Why it works: Gursel's strategy goes beyond brand and quality: it's about changing perceptions of Turkish wine.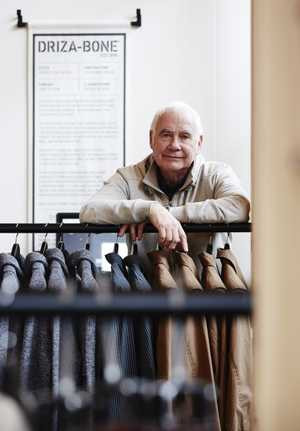 5.
Stephen Bennett
Driza-Bone
Australia
Since leaving Country Road, the antipodean fashion giant that he founded in 1974, Stephen Bennett has consulted for some of Australia's most respected clothing labels with a view to changing his nation's style. "Sadly, Australia can sometimes embrace slop like no other country," he says. "I'd like to see a more structured approach to casual dressing."
His latest role as creative director of 116-year-old outfitter Driza-Bone could prove the best shot. The heritage workwear brand is so central to the country's psyche that it featured at the opening ceremony of the Sydney Olympics. Bennett was enlisted by Mark MacKinnon, the former chemical engineer who became the brand's executive director after acquiring it with wool exporter William Lempriere in 2008. Back then, the business was at risk of stagnating. Bennett quickly modernised the company's sizings and re-released some of its most popular archival designs. He also did an overhaul of the branding. The decision to remove the bone from the centre of one of Australia's most famous company logos was met with some controversy but Bennett remains unfazed. "It's the product that is the important thing," he says. "Plus, the bone was ugly and I don't like anything that is ugly." The tweaks have already been a hit with young urban customers and Driza-Bone has celebrated its most profitable year since the ownership change.
Why it works: A heritage rebrand needs an unapologetic champion at its core.
6.
Christian Riethmüller
Osiander
Germany
Christian Riethmüller is ceo of Tübingen's branch of Osiander, the second-largest family-run bookseller in Germany with a total of 29 shops across 24 cities. Inspired by the emission-cutting policies of Tübingen's Green party mayor Boris Palmer, in 2008 Riethmüller contacted his former high school, the Uhland Gymnasium. He wanted to ask his former teacher whether students might be keen to deliver books ordered online by bicycle. A couple of weeks later, students had founded a firm called Greenbooks. A fleet of 80 student bike messengers now carry books to customers just as quickly as Amazon or the postal service but without the environmental impact or questionable business practices.
"Students live in different districts in Tübingen so we have them deliver the books in the area they live," says Riethmüller. Books ordered by 18.00 are sorted at the Osiander shop in the evening and customers receive their haul within 24 hours. "Last year we delivered more than 25,000 books," says Riethmüller.
Why it works: Riethmüller's idea to employ local adolescents with energy is a clever community-building business solution.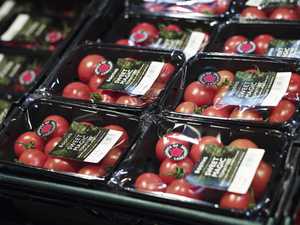 "I think people want to know where their food is coming from," says fifth-generation Booths chairman Edwin Booth as he sits in his headquarters in Preston, where Edwin Henry Booth first opened EH Booth & Co Ltd in 1847. "It is always my desire to express the brand, which was my great-great-grandfather's idea, in a modern way," he says.
Finding that balance has enabled the family outfit to compete with the UK's multinational supermarket giants. "It's the nuancing of the offer which sets us apart," says Edwin. "It's about moving a product as efficiently as possible, presenting it as attractively as possible and doing that with style, candour and humour – and a human touch."
Booths supports local producers who make up around 27 per cent of produce. The group also recently launched Booths Fair Milk, which guarantees to pay its farmers more than any other supermarket. Three years ago Edwin oversaw a comprehensive rebranding of his 29 stores using clean, modern typography, which places the brand somewhere between a farm shop and a conglomerate. Under his leadership the chain has nearly tripled its turnover since 1997.
Why it works: Booths is a chain with real provenance that sets a new precedent for family values.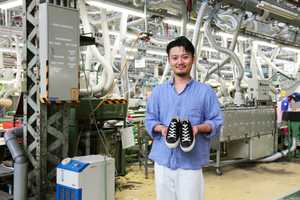 8.
Kenta Matsunaga
Moonstar
Japan
In 2010, four employees at Japanese shoemaker Moonstar decided to make a canvas-and-rubber trainer as a sample to represent the 141-year-old company's factory in Kurume at a design exhibition in neighbouring Fukuoka.
To highlight Moonstar's craftsmanship they used a vulcanised rubber sole, a process dating to the company's first jika-tabi shoes in the 1920s, and persuaded executives to back the project.
"We called the exhibition Shoes Like Pottery," says Kenta Matsunaga, a product planner for children's shoes at the time. "The name came from a factory visitor who likened vulcanisation to ceramics made in a kiln."
Getting the green light for a commercial line was tricky; Matsunaga and designers Yoh Mizoguchi, Yoshitake Takahashi and Yasuyo Urano had no marketing data to suggest that their trainers would sell. So they had to find shops to stock them and they wanted to avoid Moonstar's established channel: chain stores. Good Weaver, a shop in Fukuoka specialising in products made by local artisans, signed on.
The trainers are made by Moonstar's most skilled shoemakers and though they account for less than 1 per cent of the company's ¥33.2bn (€241m) in annual revenue, the shoes' growing success is inspiring change. Matsunaga is now on a team exploring new ideas. "We have sold mass-produced shoes for low prices but little by little we are rethinking what's special about what we do," he says.
Why it works: Matsunaga's initiative shows that with the right culture, change can come from within a business.
9.
Steven Tatar
Ohio Knitting Mills
USA
Five blocks from its original home, venerable US knitwear maker Ohio Knitting Mills, founded in 1927, has been resurrected in a red-brick warehouse. Cleveland native Steven Tatar met Gary Rand, whose family had operated the mill for 76 years, just before the original factory was razed in the early 2000s.
After a period of collaboration, Rand agreed to sell Tatar the rights to use the mill's name – as well as thousands of the patterns and samples from the company's archives.
With no experience in the fashion industry, Tatar hired a production manager and began apprenticing under long-time knitter Peter Fleck at the latter's family mill in New Jersey. The Flecks' firm had worked with Ohio Knitting Mills since the 1970s and Tatar now spends months there with a small team making designs from Italian, French and American yarns. "The experience of camaraderie, is something we all share," he says. In downtown Cleveland Tatar employs a small team who create clothes inspired by the original Ohio patterns. Orders are coming from respected Japanese and American shops and the brand produced its first wholesale collection in 2013. Though he admits demand won't surpass its heyday (it once employed 1,000 people), Tatar has high hopes. "I think of us as an American Missoni or Marimekko," he says. "I think we have the same opportunity."
Why it works: Tatar's commitment to heritage makes his brand truly authentic.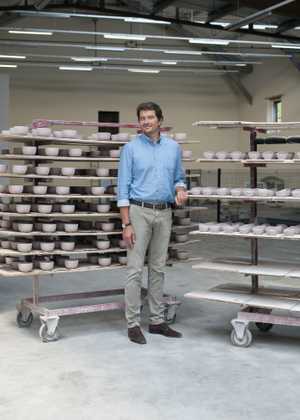 10.
Olivier Passot
Revol Porcelaine
France
"I never felt obliged to be part of this company," says the ninth-generation owner of Revol Porcelaine, Olivier Passot, when he meets monocle at his 245-year-old-year-old HQ in Saint-Uze, France. "I'm the eldest of four children and I have four children myself. To take control of such a company, being the 'son of' is not enough."
Instead, the business-school graduate who had spent time in Germany and the US working for tnt and Belgian leather-goods company Delvaux, set about proving his abilities to his father, Bertrand. "A father-son transition is not simple," he says of the 2007 handover. "It took two years to prepare and I could not make any mistakes."
As ceo, Passot adopted a raft of new strategies to spur growth, reissuing designs from the porcelain company's archives and pioneering new techniques such as black porcelain and the popular Revol Crumple Cups that resemble crushed plastic cups. Meanwhile, the French factory that employs 205 people has worked hard to stand its ground.
"In 2000, when quotas with China disappeared, we were flooded with Chinese products ranging from 10 to 30 times cheaper," he says. "The only way to survive was to innovate with materials that the Chinese did not know how to make."
Through a series of culinary collaborations, Passot repositioned Revol from chef's brand to design-driven home-cooking label. "I worked on the construction of the image," he says of his strategy. Revol has reaped the rewards both creatively and financially – with a 40 per cent increase in profits over the past four years.
Why it works: Passot has been driven by a commitment to his brand and the workforce of Saint-Uze. The key has been to both innovate and reissue classics while aiming for high-end culinary-aware clientele.