Media town / Vienna
Alive and kicking
In the first of a new series that will be examining cities through their media make-up, we look at the varied and self-effacing Austrian capital.
The Viennese often underestimate what they have and how special it is – the local take on the city's media scene is no exception. It perhaps takes an outsider to see that Vienna is one of the few cities with an independent weekly that is still independent, still weekly and still charging a cover price. The country's major news magazine has had stable circulation stats for the better part of two decades. Austrian state television, headquartered here, still primarily uses its own global news correspondents – an endangered species elsewhere. State radio even has a frequency that broadcasts more than half its airtime in English (the other half is great music you've never heard anywhere else).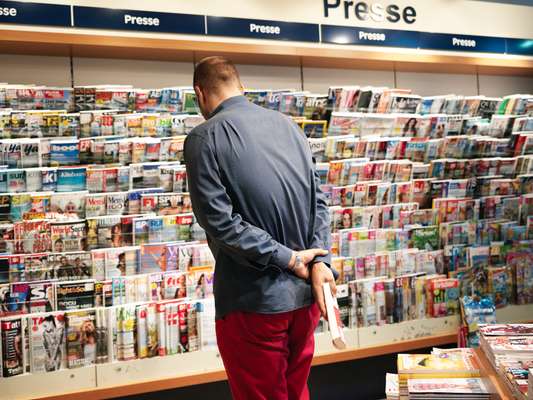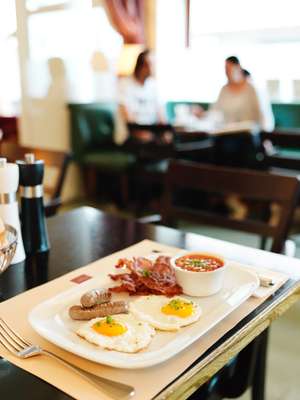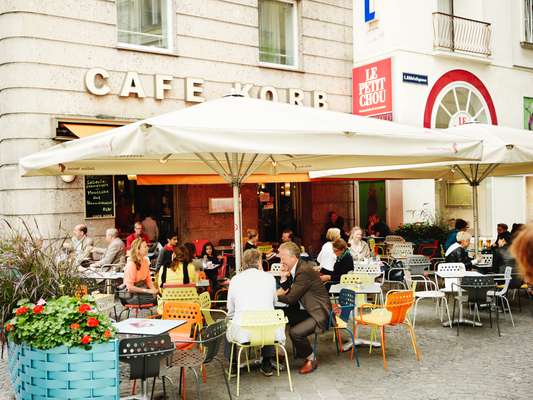 "Austrian media is very creative and the Austrian scene has always exported ideas or even editors, especially to Germany," says Christian Rainer, editor in chief and publisher of Profil news magazine. Rainer remembers glamorous publications such as the original version of Wiener, and mentions that it was the Austrian daily Der Standard that developed the first full online version of a German-language newspaper. There is, of course, some clever button-pushing in Profil, too – an entire recent issue used only feminine versions of German nouns as a comment on the national conversation about whether "he" or "she" or a new and strange amalgamation of the two should be used in official language. In the subsequent issue, controversial war photography appeared on closed folded spreads that readers had to rip open to view. "We're confronting readers with their own voyeurism," says Rainer from his 14th-floor office overlooking Vienna's city centre.
Besides the creativity, the Viennese scene has a longevity that can be attributed to both media makers and consumers. Elsewhere, as advertising has dried up and other city publications became freesheets or offered content online, Falter, a Vienna weekly inspired by The Village Voice, never faltered. It produces high-quality content and continues to enjoys stable readership, like Profil, but not for free (both publications have raised issue and subscription prices to offset advertising losses; readers haven't seemed to mind). State-run broadcasters still capture large audiences on both radio and television.
Granted, Austria is still a country where the Kronen Zeitung, a tabloid charged with using dubious tactics to sway public opinion and influence politics, is still the bestselling daily at nearly three million readers a day. But beyond mass consumption, Vienna's media scene can be counted on to subtly surprise its readers – and sometimes itself. Cases in point are niche publications including Fleisch and Biber; Red Bull's corporate publications were also born here. Television journalist and anchorwoman Nadja Bernhard, who returned to Vienna in 2011 after many years abroad, sees new energy in Austria's capital: "I always found Vienna so old, and in the 1990s maybe even a bit boring, but you can see it's younger and more open-minded. In the media and arts, people are here to achieve something."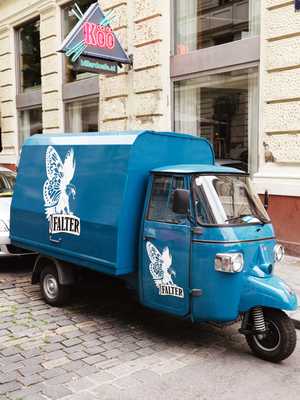 The canteen
Café Engländer
Owner Wolfgang Jelinek upgraded the space in 2000 and beyond the excellent Viennese cuisine, Engländer's comfortable banquettes, private corners and soft lighting have proved popular with the city's media types.
The after-work hangout
Heuer am Karlsplatz
Entrepreneur Andreas Wiesmüller and creative director Javier Mancilla have turned Kunsthalle Wien's pavilion into a hotspot. Heuer (which means "this year" in Austrian) has walls lined with homemade delicacies in glass jars. After-hours, journalists might meet at music bar Rhiz. Media cliques don't always mix but journos tend to date and even marry each other. heuer-amkarlsplatz.com
The coffeehouse and interview venue
Café Korb
A more offbeat option for conducting interviews, reading newspapers or having what might be Vienna's best strudel. Run by renowned beauty and avant-gardist Susanne Widl, Café Korb is a veritable Vienna thinkers' institution.
Vienna still lacks a good dedicated magazine shop but Thalia, a venerable bookshop chain from Germany, isas good as it gets when it comes to the international and local press. Five locations in the city.
Founded in 1970, Profil is to Austria what Der Spiegel is to Germany. Except, as editor/publisher Christian Rainer points out, the Austrian newsweekly is put together by an agile team of 25 journalists compared to the 150 to 200 staffers of their German counterparts. In print, he says, "what you have to sell is analysis and give readers a chance to elaborate on their opinions". Profil does that by running commentary-driven articles that hold true to its provocative, opinionated brand. Circulation has remained steady during Rainer's 16-year tenure; testament to continuity in an otherwise volatile media segment.
Austrian Broadcasting's fourth radio channel was founded in the mid-1990s by some producers wanting to tap into the alternative music scene. What began as an evening programme became its own 24-hour frequency. Programming is more than 50 per cent in English and editor/DJs like Natalie Brunner and Alexander Hertl (DJ Phekt) assemble their own playlists. This makes for unusual shows and brand-new music. "It's about maintaining trust," says producer and co-founder Martin Pieper. "We have to keep our authenticity."
The television news show
Zeit im Bild
Nadja Bernhard has anchored Zeit im Bild, Austria Broadcasting's (ORF's) news broadcast, since 2012. ORF maintains high ratings – one million Austrians watch state news – in part because private television hasn't made as many in-roads here as elsewhere in Europe (Austria was the last European country to allow private broadcasting in 1998). Bernhard says that her employer is proud of its high-level, first-hand information. "It's unique that state television is still so strong. Despite being such a small country with a small state television infrastructure, we have a large network of correspondents."
The independent weekly
Falter
With a print run of 45,000, this weekly – combining political commentary, urban-life pieces and listings – has "always tried to be a balancing voice in this crazy Austrian media scene," says editor and publisher Armin Thurnher. When he and a group of friends launched Falter in 1977, most Austrian papers had party affiliations; its uncensored voice was "something believably oppositional". Falter was the first Austrian publication to run media criticism and has broken many a scandal. Many Austrian media figures (including Profil's Christian Rainer) started their careers here. Falter (meaning "butterfly" and a play on the word for "fold") now produces books and corporate publications; sales have increased every year since founding.