Design/ Architecture / Global
Design/ Architecture
Briefing
Modular homeware and centrepiece ceramics and Portuguese architect Álvaro Siza shows his curves in China.
As Monocle's Design editor discovers first-hand, your bricks and mortar may be concealing a mysterious past.
By Tom Morris
Built as a hunting lodge in the 1930s, the first of our Residences this month (see page 271) was briefly occupied by the German SS during the war. During my visit there, the charming owner Ruth took me into the chilly basement. There was a door marked "Privé" and a shooting range hidden behind it. Although the home's history is as unique as its architecture, the ghosts and presence of its previous tenants was unnerving.
When I moved into my current place there was a pile of junk mail by the front door addressed to a certain Beryl Goldsmith obe. A quick Google search unearthed a newspaper obituary and a rather stern photograph. Miss Goldsmith was a secretary to Norman Tebbit MP in the 1980s. Unmarried, she was a Westminster institution, apparently more terrifying than Margaret Thatcher. And the fatal blow: she died at home. Sat on the floor in her old flat, naturally I was spooked. A friend tried to console me. "Well dear, from one formidable diva to another," he said, but for weeks I pictured that face from the obit everywhere, uncomfortable being in her home.
Ideally former tenants will take any trace of their existence with them but occasionally they leave their post or shooting ranges behind. Buildings have their own lifespan, which don't begin and rarely end with you. Architecture collects everyone in it, you and those before you. Homes are rarely clean slates. Just like our family in Alsace, I've come to accept this – and old Beryl, too.
---
Kitchen sync
Auckland
[IMO]
Auckland's IMO, owned by husband­-and-­wife team Sam Haughton and Hannah Brodie, has released its first foray into modular kitchens. The KXN system is made in New Zealand from powder­-coated steel: it is solid and made to last, with bench options in timber and stone. Most importantly, they can be updated or changed along with the needs of their owners.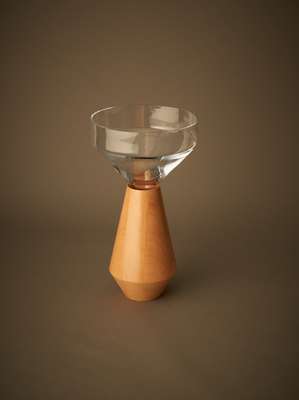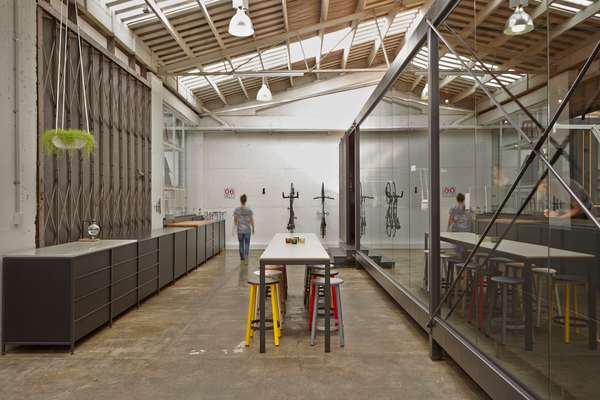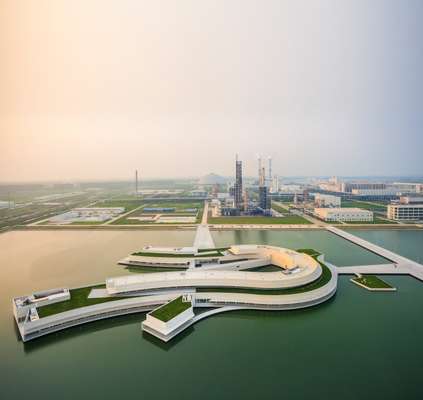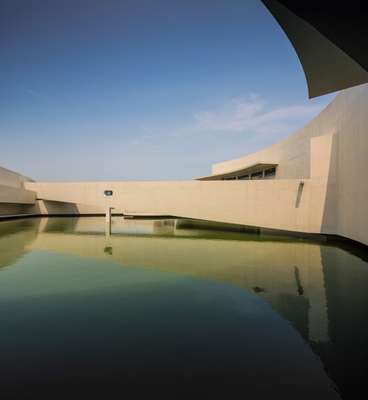 ---
Liquid design
Jiangsu
[ÁLVARO SIZA]
We'd never normally be one to advocate large-scale factories in China but this development represents Pritzker Prize-winning architect Álvaro Siza's first work in China and marks a departure from standard industrial-plant designs. Commissioned by Chinese giant Shihlien Chemical and titled The Building on the Water, it is cast in exposed concrete and fluidly formed in the shape of an elongated curve. Designed and built over four years at the New Salt Industrial Park in Jiangsu Province, this project is also the first time Siza has worked with over-water construction. As factories go, the Portuguese master has certainly executed a handsome one.
---
Heavenly vessel
Czech Republic
[MALVA]
With this vase, blown in the Czech Republic, designer Martin Jakobsen has created an elegant and functional piece: it captures any fallen petals with its bowl-like top while maintaining an air of simplicity. Produced in collaboration with Italian manufacturer AnimaContemporanea as part of its new Semiramis collection, Malva represents a near 25-year history between the family business from South Tyrol and Czech artisans. AnimaContemporanea director Laura Ercole aims to keep the fresh line of homeware minimal: "The more things are simple, the more their quality is important."
---
Lounge act
USA
[HERMAN MILLER COLLECTION]
"Too many contemporary sofas are great for lounging but if you have cocktails with friends, you look and feel awkward," says Craig Bassam, co-founder of BassamFellows and designer of the new Bolster collection for Herman Miller. Ditching the trend for broad and bulbous couches, the pair has opted for mid-century principles of slim and simple seating.
BassamFellows took over as the creative director of Herman Miller Collection in 2010 – another good move in its partnership with the brand, which also counts Charles & Ray Eames, George Nelson and Isamu Noguchi on its manufacturing roster.
---
Open house
Copenhagen
[STUDIOILSE]
British designer Ilse Crawford is presenting her first project in Copenhagen. "The Residency", as this series of rooms is named, will take over the space at The Apartment, an interior-design showroom housed in an 18th-century house on the canals of Christianshavn, until November. "We love Ilse's layering of details," says Tina Seidenfaden Busck of The Apartment. "It adds another dimension to the classic Danish design DNA." Local restaurant Atelier September will add a restaurant (Thurs & Fris) to the mix designed to be in keeping with Crawford's holistic, human approach to interiors.
---
Feat of clay
California
[HEATH CERMANICS]
Heath Ceramics draws aesthetic inspiration from the mid-century legacy of founder Edith Heath. Opened in California in 1948, Heath's vision was to create simple and functional pieces. Now manning the helm are husband-and-wife duo Robin Petravic and Catherine Bailey (see issue 60), who pay homage to the house's classic designs. "We keep the aesthetic fresh through new glazes and techniques," says Bailey. This ambition is captured in this Bud vase from the winter 2014 collection. Available in aqua, lemongrass, cool lava, indigo, olive and tangerine, the piece is subtle and simple.
---
Shelf awareness
USA
[DINO SANCHEZ]
Dissatisfied with offerings on the market, industrial designer Dino Sanchez began creating his own line of storage solutions for his small New York space. Made in Massachusetts using Japanese carpentry techniques, his American red oak or walnut shelves change naturally with the season. The lamp adds a touch of extra utility to this unfussy design.
---
Q&A
Elias Redstone
Editor, Shooting Space: Architecture in Contemporary Photography
This new book from publishers Phaidon documents how 50 contemporary artists, including James Welling, Wolfgang Tillmans and Idris Khan, have made architecture the subject of their photography.
Is this book primarily a study of photography or of architecture?
Shooting Space is an anthology of contemporary artists who are scrutinising and critiquing architecture and the built environment in their photographic practice.
What difference does it make when photographers who are not usually used to shooting architecture turn their camera on the built environment?
Artists bring a layer of narrative often missing in the work of professional "architectural photographers". The photography in Shooting Space treats architecture as a lens through which to see the world as opposed to creating objective, factual portraits of buildings.