Food / Global
Food
Briefing
A fishmonger keeping New York cuisine afloat, Copenhagen's top table and how to create the perfect Tuscan pasta sauce: we serve up the flavours of the month from the world of food.
Christiansborg Palace has long been the seat of Danish political power but restaurateur Rasmus Bo Bojesen's new venture, Tårnet, atop the palace's 106-metre-high tower, is a coveted seat in the Copenhagen dining scene, too. The historic space is decked out with simple Scandinavian furniture that – like the food – is tastefully selected. The restaurant is able to seat 100 covers for lunch and dinner and head chef Mikkel Laursen serves up Danish cuisine with a contemporary feel, such as baked herring in apple vinegar with fennel and wild pig served with wood sorrel. Enjoy a delicate Danish pastry for dessert.
---
Q&A
Jin-woo Chang
Restaurateur
Seoul
After successfully opening his first one-table restaurant three years ago, 28-year-old Jin-woo Chang has gone on to open seven more venues throughout his native South Korea. His themed restaurants – including a Korean steakhouse, bakery and an izakaya (Japanese-style pub) – offer a culinary diversity that opposes the now-ubiquitous franchises opening throughout Seoul. We caught up with the adventurous food entrepreneur to see where he got his taste for the business.
How did you raise the capital to start your first restaurant?
I worked as a labourer during high school and college so that I could set up my photography studio. After around two years of saving up, I bought a tiny studio, which I then sold to open Chang Jin-woo Kitchen. I had no other investors.
Why did the space become so popular?
I never intended for it to be a fully fledged business. Chang Jin-woo Kitchen was originally a studio full of books with just one table. I've always loved entertaining and thought I'd start a casual supper club – it just blew up to what it is now.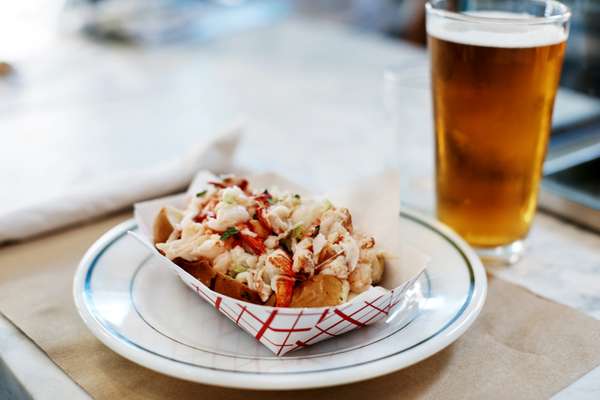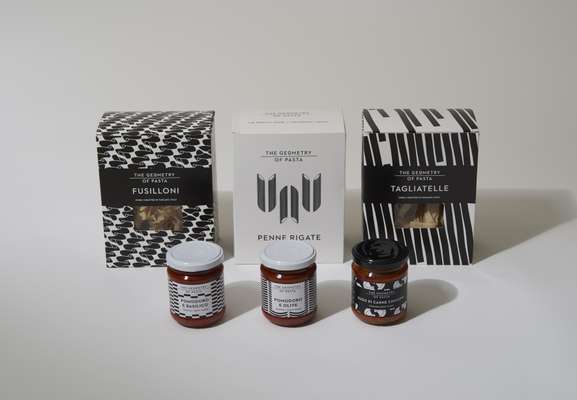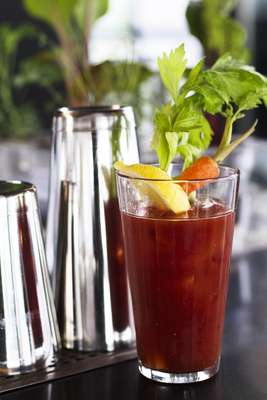 How did Seoul's restaurant scene inspire you to create your own space?
The lack of diversity turned me from a poor young guy into an entrepreneur. It's no longer feasible for restaurants to simply rely on a star chef with a fancy CV from abroad. They need to have their own philosophy.
What are your plans for the future?
I am currently a food consultant for a great Korean boutique hotel, Social. I also have dreams of opening Korean restaurants in Bali and Thailand. I want to help elevate Korean cuisine on the global stage.
---
The Geometry of Pasta
London
Founded to explain the diversity of traditional pasta shapes, The Geometry of Pasta's first book was released in 2011 to the adoration of those in the design and culinary worlds. The London-based firm has now extended its offering with small-batch sauces made in Italy with ingredients including rare-breed beef and pork, pasta made from Val d'Orcia durum wheat and spring water from Tuscany's Mount Amiata.
---
Michael Allpress has come a long way since he started serving espressos from a cart in Auckland in the mid 1980s. This August his company Allpress Espresso opened a new roastery and café in Tokyo, its first in Japan and sixth in total. The newly built wooden complex was designed by Japanese architect Taiichiro Suzuki to resemble the lumberyard shed that it replaced: it will also double as a training venue for new baristas. The firm's entry into Japan coincides with a boom in independent cafes and speciality roasters arriving from overseas "Flavour is the priority," says Allpress. "Starbucks has been here for more than 10 years but consumers now want better-quality coffee and more personable service."
---
Local food scene
Singapore
A new generation of Singaporeans is returning from overseas to pursue gastronomic callings in the island's sometimes inward-looking food scene. Ivan Yeo, for example, co-founded The 1925 with his retired aircraft engineer uncle this June. Behind the bar are four steel tanks that store brews ranging from pilsners to pale ales. Across town, UK-trained Willin Low's restaurant Wild Rocket (pictured, right) recently reopened amid a food scene Low claims is becoming "increasingly personal". Elsewhere in the city, Darren Wee opened his Franco-Japanese-influenced restaurant Babette, where his signature donburi has been making mouths water all autumn. Finally, Dennis Tang and Jiamin Lee (pictured) have used the skills that they learned in New York and London to establish Nylon Coffee roasters (pictured, far right). Far from settling, it seems that Singapore's enterprising food lovers are benefiting from their adventures abroad.
---
Public Coffee Roasters
Hamburg
A few years ago, Argin Keshishian Namagerdi and then-partner Veljko Tatalovic noticed that their hometown of Hamburg was lacking in coffee culture. His company, Public Coffee Roasters, is quickly changing that. Public's brews are slow-roasted locally and come in small batches, assuring freshness, quality and often a surprising flavour. The name Public represents the transparency of the beans' origins and its relationships with other roasters and cafés in Germany. Now with a team of six, Public delivers around the world and its café in Hamburg–Neustadt has been buzzing (with coffee lovers, readers and cupping events) since it opened its doors in April.
---
Original Unverpackt
Berlin
The seeds for Germany's first wrapper-free supermarket in Kreuzberg, Berlin, were planted two years ago during a dinner conversation between Berlin-based friends Sara Wolf and Miena Glimbovski (pictured, from left). Disturbed at the fact that food shopping generates 16 million tonnes of packaging waste annually, the duo came up with a business solution and raised more than €100,000 through crowd sourcing and private investors. Since opening Original Unverpackt this August, the pair has offered loose produce from pasta to lentils dispensed from lever-operated gravity bins. "It isn't difficult at all; buying organic and local is now commonplace," says Wolf. "One day, packageless grocery shopping will be, too."
---
Greenpoint Fish & Lobster Co, BrooklynThere's a reason the lobster roll at Greenpoint Fish & Lobster tastes so fresh: co-owner Vinny Milburn rises at 04.30 to buy each day's produce. Word has spread and he and partner Adam Geringer-Dunn now sell around 90kg of lobster from their Brooklyn fishmonger and restaurant every day.
To make the dish, fresh lobster is seasoned with tarragon, lemon and a touch of mayonnaise and served on a grilled bun. Though the roll takes our top prize this month, we also recommend the live sea scallop with seared roe.
---
His family may own Brazil's popular Ráscal restaurant chain but Ivan Ralston (pictured) is no heirhead. The Paulistano chef took time to prove his skills in the kitchens of serious establishments in São Paulo, Spain and Tokyo, before opening his own restaurant. From its spot in the Vila Madalena neighbourhood of the city, Tuju's food honours its Brazilian conception. Ralston's cannelloni, for instance, is made with tucupi, a sauce extracted from the manioc root – a Brazilian favourite that is toxic when raw but irresistible when cooked and shredded. Even the décor is tasteful. Local firm Baraúna has provided furniture by the modernist architect and designer Lina Bo Bardi.