My last meal / New York
Martha Stewart
TV cook and business magnate Martha Stewart is queen of the kitchen in the US. For her perfect meal she mixes American comfort food with sushi from a Japanese master.
"If I were to have a last meal – which I am not planning to any time soon – it would definitely include sushi prepared by Uezu-San [Toshihiro Uezu] of Kurumazushi restaurant in New York. I've been eating his food for 19 years and he was on 56th Street for 14 years before that, so I've been going a long time.
He is a perfectionist of the first order and my daughter and I used to be able to eat a wardrobe of his sushi. Instead of going shopping for clothes we'd go there together. I've always eaten the same way. There are ways to get into places and I found that out early on [laughs].
There was always a boy or a man who also loved good food who would take me to Masa or one of those great places. I first had sushi on a date with my husband-to-be when I was 18 years old – back then there were only two restaurants in New York that served it. One was called Aki – it was uptown and we ate there a lot. It was very unusual in 1960 to eat sushi.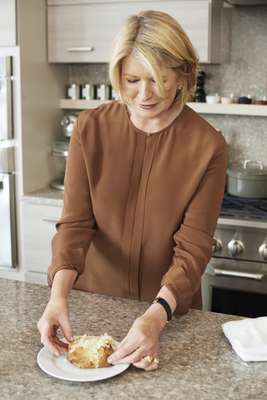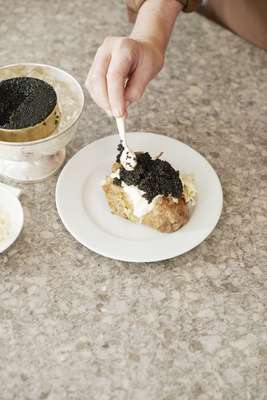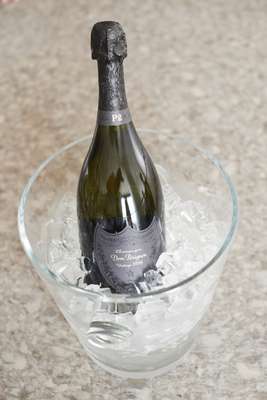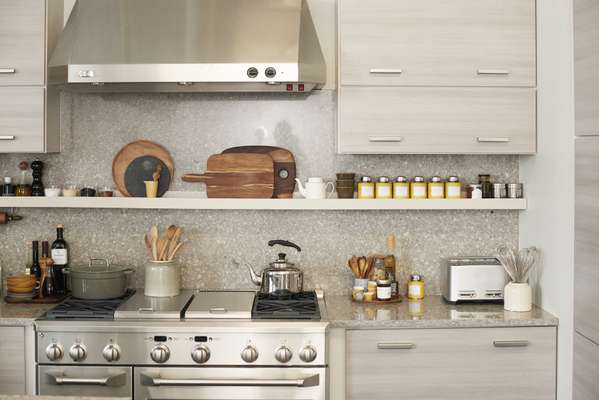 You always remember the best date you had with the best meal. That was at Lutèce, the old one in Manhattan. That was a very fun meal, a very fun date and a very fun evening. We had duck – I remember having the most delicious duck bigarade with dark cherries – and I think a lemon soufflé for dessert.
When I first met my husband we ate in exotic places all the time. I always lived at home because I went to college at Barnard, which was near my house, so we ate the most amazing food all around Manhattan. Chinese food was one of my favourites – it still is – and we ate a lot in Chinatown. What made it special was the carefulness of preparation and the unique kinds of food from different parts of China. Today it is more homogenised. But Japanese is becoming more and more exotic in the US and someone like Uezu-San is now famous for his raw fish – he doesn't do cooked food.
I like my sushi buttery with perfectly cooked rice that doesn't mask the taste of the fish. It has to be the way Uezu-San cooks it: it's sticky but it falls apart.
A baked potato with caviar is my comfort food. That or my beautiful scrambled eggs. I raise my own hens so I know what they eat and how good the eggs taste and look. They're my go-to food.
For dessert I love vanilla ice cream and really good homemade hot fudge with salty peanut brittle. It's not fancy; it's simple but it's also fun. If the hot fudge doesn't solidify when it hits the ice cream, it is not hot fudge. And you need a lot of it. I like it with a dollop of whipped cream, too.
For my last meal I'm not sharing with anybody. I'm just going to savour every last bite by myself. I want to have it in my house in Maine. I have a very beautiful dining room from where you can see the sun rise in the east and set in the west with windows on three sides. There's also a raging fire in the fireplace. It's heavenly."
Recipe: Martha's scrambled eggs
Ingredients
3 large eggs
1 tbsp unsalted butler
Chervil (French parsley) and chives
Coarse salt and freshly ground pepper
The method
Beat eggs using a fork.
Melt butter in medium non-stick pan over a low heat.
Using a spatula, gently pull eggs to centre of pan and let liquid run out under the edge.
Cook, continually moving eggs until set.
Season with salt, pepper, finely chopped chervil and chives. Serve hot.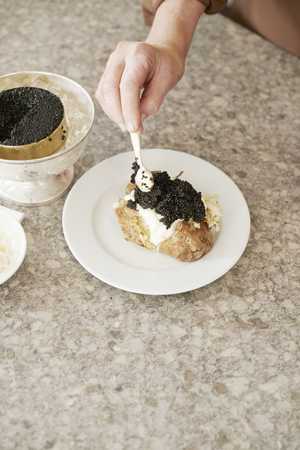 Recipe: Baked potato with caviar and crème fraîche
Ingredients
1 scrubbed russet potato
Extra-virgin olive oil
Unsalted butter for serving
Coarse salt and freshly ground pepper
Topping
2 tbsp American Transmontanus caviar from Russ & Daughters
1 tbsp crème fraîche
The method
Preheat oven to 200C.
Prick potatoes with fork and rub with oil.
Bake for around 1 hour until potato is easily pierced with tip of sharp knife.
Split potato, pressing ends to create a pocket.
Add a dab of butter or drizzle with oil; season with salt and pepper.
Add crème fraîche and caviar; serve.
To eat:
Appetiser: Sushi from Kurumazushi with a red and white endive-and-watercress salad dressed with a Japanese rice-wine vinaigrette.
Main course: Baked potato topped with crème fraîche and a generous portion of American Transmontanus caviar from Russ & Daughters. Buttery scrambled eggs from Stewart's own hens.
Dessert: Hot fudge sundae made with a scoop of homemade vanilla ice cream and a dollop of whipped cream, all topped with salty peanut brittle.
To drink: Champagne. Dom Pérignon, P2-1998.