November selection / Global
Inventory no. 78
This month we bring you combs from Chicago, lighting from London and kitchenware from Kyoto. Plus a few new tipples for the drinks cabinet.
01
Kitchen utensils
Kanaami-Tsuji
Started in Kyoto in 1984, Kanaami-Tsuji specialises in metal weaving, a notoriously tough-to-master art that is said to have been practised in the region for more than 1,000 years. Founded by Kenichi Tsuji, the firm – now run with his son Toru – employs five craftsmen and makes delicate utensils including classic tofu servers, filigree tea strainers and baskets from a studio in Kitayama. "We think ahead to making repairs when we work on each product," says Toru. "Everything is designed to be used for years to come," he adds, noting copper's charming tendency to burnish with age and use.
---
02
Cold-brew coffee
Minor Figures
Minor Figures' first batch of coffee is made from Colombian beans that are farmed at 1,400 to 1,900 metres above sea level then sun-dried. Its packaging is inspired by the Kamogawa (wild duck) River in Kyoto where cold-brew coffee was born.
---
Aged in oak barrels in the Caribbean before being bottled in Blighty, The Duppy Share is a blend of five-year-old rum from Barbados and a three-year-old vintage from Jamaica.
---
Made by Welsh ceramicist Adam Buick, these pots are inspired by the Japanese notion of wabi-sabi: the importance of the imperfections that make products unique. The latest offering from Alain de Botton's School Of Life aims to put its owner in mind of finding beauty in unique items.
---
Logroño-based vintner Ninety-Wines caught our eye with its dotted label designs and understated colour scheme. This rich red is made from tempranillo grapes and aged for two years in French and American oak barrels.
---
The first product in South Korean make-up artist Hai Lien's cosmetics line is this skin tone evening cream. The monochromatic packaging is courtesy of South Korean design studio Minimalist.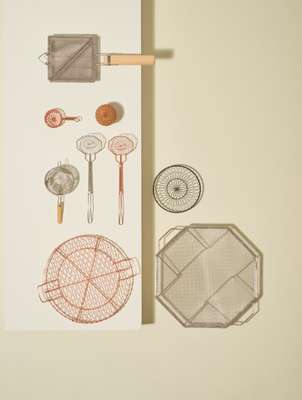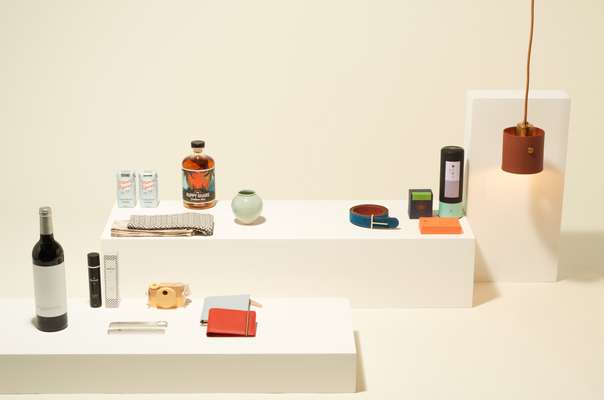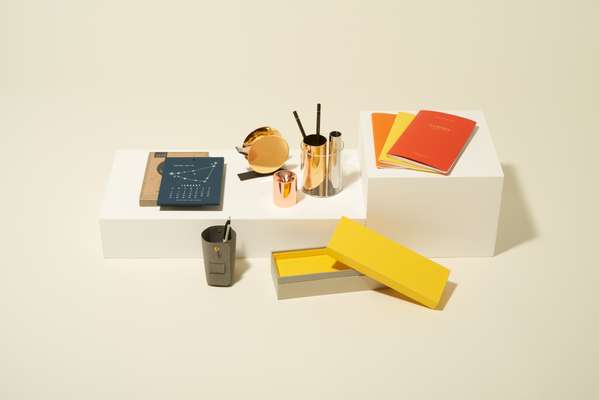 Nottinghamshire-based Tori Murphy manufactures a range of tea towels, oven gloves and aprons woven on a Jacquard loom in Lancashire and finished in a mill in the Yorkshire Dales.
---
08
Toy camera
Twig Creative
With its moving levers, depressible buttons and rotating viewfinder, Utah-based Twig Creative's toy camera is perfect for aspiring shutterbugs. "We are determined to help children play better," says Michelle Hunt, who started the company with her husband Steve in 2010.
---
Chicago has long been known for its metalworking industry so in 2011, John Litwinski and Tedd Strom chose the medium to create a line of grooming gear. Each piece is laser-cut, rounded, buffed and polished by hand.
---
10
Leather goods
Carré Royal
When Pascal Augéry joined Paris-based Carré Royal in 2007 the company was in a bad way. "The challenge was to give the brand a modern twist," he says. These wallets have done just that.
---
Architect-by-day Artur Naumov set up Trousers London with his wife Angeline Tan in 2008. These fetching Italian leather belts with distinctive T-shaped buckles are handmade in Spain.
---
12
Tea
Permanent Revolution of Tea
Launched by Sam Lin to introduce Taiwan's teas to the thirsty global market, offerings range from oolong from the Alishan Mountain to the less typical gui fei, known for its subtle honeyed notes.
---
Introducing London brand Another Country's first lighting range. The work of designer Dana Cannam, this pendant is available in white, black and terracotta.
---
14
Calendar
Heather Lins Home
This screen-printed, sew-your-own calendar comes from US designer Heather Lins. "I was brainstorming concepts and decided on the zodiac," she says. "After that everything quickly fell into place; you could say the stars aligned."
---
This striking brass and copper-pleated stationery set comes from Taiwanese designers Hanhsi Chen and Shikai Tseng. "We go back to the object and see what's fundamental," says Chen.
---
16
Pencil holder
Quinoa Paris
Cofounded in December 2013 by Stephanie Louison, Quinoa Paris sells bags and tabletop accessories made in France using recycled and vegetable-tanned leather from Germany and Italy.
---
17
Storage boxes
Nomess Copenhagen
After searching in vain for storage solutions that suited her aesthetic, Suzanne Potts founded Nomess Copenhagen to make her own. Available in a range of sizes and six colours these graphic-looking hold-alls are ideal for decluttering.
---
These beautiful notebooks are from creative agency Be-pôles, based in Paris and New York. Perfect for jotting down the details of its recent collaboration with Swiss pencil-maker Caran d'Ache.