Oceania / Global
Oceania
Briefing
Australia's G20 agenda, controversy over uranium sales to India and a healthcare crisis in Niue.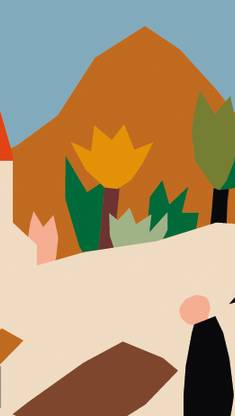 Summit to-do
Australia
[G20 summit]
Brisbane has taken an entrepreneurial approach to hosting 2014's g20 Leaders Summit, shaking off criticism from southern counterparts that the event is a missed opportunity for Australia.
"Sydney is the only true world city of Australia," was the claim from then-New South Wales planning minister Brad Hazzard in 2012 when his state's capital was pipped to the post to hold the summit by Brisbane, a relatively lightweight presence on the global stage.
But two years on, Brisbane's rebrand as "Australia's new world city" is proving to be a catchy tagline amid an international media blitz led by lord mayor Graham Quirk, who appears to have left no stone unturned in leveraging his city's "once in a generation" moment.
"We conservatively estimate the g20 summit will pump more than au$100m [€70m] into the local economy," he says. "By the time the G20 is over I want the world to know that Brisbane is a rising star in Asia Pacific and a key economic-development hub."
Among initiatives to make the summit more accessible and spread its influence beyond the walls of the Brisbane Convention & Exhibition Centre (pictured) is a plan by the local government to set up a global café forum. The platform will allow international guests to extend the field of debate into newer, less commonly talked about topics during the summit. 
Develop the event's role
While the g20 was formed to manage a global financial crisis, its mandate is now more focused on improving economic conditions.
Stimulate international growth
As g20 chair, Australia has put trade high on its agenda; it is looking to reduce international barriers and to strengthen global trading.
Keep it strictly business
Australian prime minister Tony Abbott has ruled that climate-change discussions are off the table, potentially because his government lacks a clear policy on the issue.
---
Q&A
Rory Medcalf
Director of the International Security Program, Lowy Institute
Sydney
After years of debate, Australia recently overturned its ban on exporting uranium to India. Rory Medcalf, a former Australian diplomat to India, argues that prime minister Tony Abbott's decision to sign a civil nuclear deal with the country was necessary.
Why lift the ban now?
I don't think this is principally about money. It is really more about politics, strategy and building a relationship of mutual trust and respect.
How has the ban historically affected diplomatic relations?
There was a sense that Australia was deliberately discriminating against India on the uranium issue. Indians sometimes pointed out that Australia was willing to sell it to China but not to India.
How can Australia guarantee that its uranium isn't used for military purposes?
The important thing to ensure is that proper safeguards are in place so that no Australian uranium can be diverted to weapons. India has two nuclear-armed neighbours with which it has fought wars. It is not realistic to expect it to give up nuclear weapons in order to sign the Nuclear Non-Proliferation Treaty.
What is the economic benefit?
Annual exports of uranium will probably be within the hundreds of millions of dollars, no more than that. In the long run India will be a very large market for all kinds of Australian products.
---
Grave situation
Niue
[INFRASTRUCTURE]
The only hospital in the Pacific nation of Niue was destroyed by Cyclone Heta in 2004 and its replacement has proved to have multiple design flaws. The facility's morgue stopped working in May, forcing the country to begin burying its dead within 24 hours of dying. Around 21,000 Niueans (roughly 90 per cent of the population) live abroad so the short turnaround has made it difficult for them to return to the island in time for funerals.
The cash-strapped nation's premier, Toke Talagi, argues that privatising the island's healthcare system for the future will increase efficiency and also potentially encourage medical tourism.