Biennale des Antiquaires / Paris
Precious time
The Biennale des Antiquaires is where the world's top jewellers dazzle crowds with their most extravagant one-off creations – pieces that often take years to create. And in a buoyant market fuelled by the timeless desire for sparkly things there really is no rush.
The grass-coloured promenades, pots of topiary, trellises and fountain spewing floral perfume at the 27th edition of the Biennale des Antiquaires were thanks to interior designer Jacques Grange's vision of bringing the feeling of Versailles to Paris's Grand Palais for 10 days. Here visitors found the finest jewellery houses in the world debuting their haute joaillerie collections – one-of-a-kind pieces that use the rarest of stones and can take months of skilled goldsmithery to create.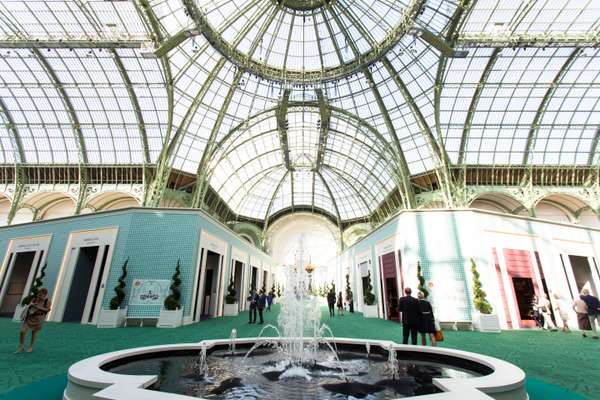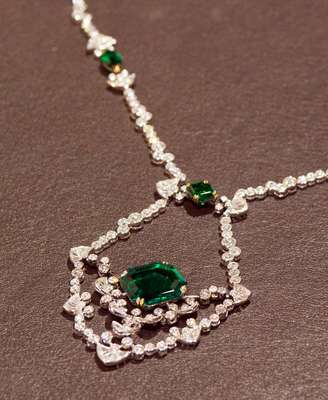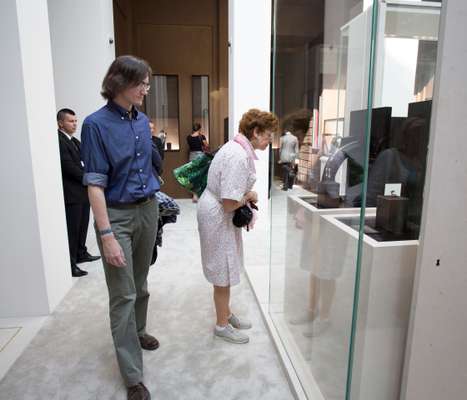 This year's event, which took place in September, attracted 85,000 visitors, who saw pieces from 14 anointed jewellery houses that included the titans of Place Vendôme plus a few interlopers. The number of customers looking to make jewellery purchases was considerably slimmer than the viewing public, though one buyer reportedly splashed out a handful of millions on Van Cleef & Arpel's majestic necklace.
In haute joaillerie, innovation is still achieved by hand; technology is pooh-poohed in favour of laborious new techniques. For the biennale, artisans from Van Cleef 's laboratory created a more inscrutable version of the house's famous invisible setting technique. It took the form of a dragonfly pin with wings composed of transparent stones that seem to float without any metal support – a mere three years in the making. Boucheron's stonecutters found a way to slice open rock crystal and seemingly reseal it with a smattering of diamonds inside.
In contrast, Chanel tacked backwards, with their five Métiers d'Art rings exhuming near-obsolete enamel and engraving skills of the highest order. "We take unknown techniques and put them back in the spotlight," says Benjamin Comar, the brand's international fine jewellery director.
Other new additions included Giampiero Bodino' first collection at the biennale. Bodino, art director of the Richemont group, recently created his own house of haute joaillerie in Milan.With goldsmithery growing ever more diverse, Pierre Rainero, Cartier's director of image, heritage and style, is sanguine about the state, and future, of the art. "It's a golden age for haute joaillerie."