The Mistake Room / Los Angeles
Room for error
In the first of a new series Monocle tours great culture spaces for inspiration. Here, alternative gallery The Mistake Room leads by example as it raises the bar for global art outreach.
The art community in Los Angeles is finally catching up with the diversity of the city's population, food and history. A new experimental international art space with fittingly vanguard moniker The Mistake Room has planted its flag in the immediate vicinity of downtown LA. This is not your average gallery or museum: it does not sell anything. Director Cesar Garcia is an academic who thrives on ideas and saw a need for a mid-sized, non-profit institution to better connect the artists and patrons of Los Angeles with the greater international art community.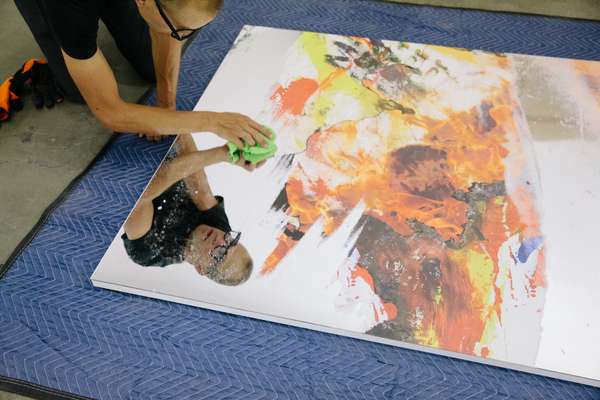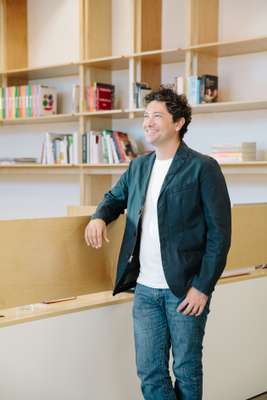 "What is integrated into the dna of the organisation is the fact that we are genuinely diverse and therefore a little more sensitive to the communities that live in this city," says Garcia. The Mistake Room is also helping the local art community in another way, he adds. "Our exhibition programme has a very particular purpose: to bring artists, emerging and established, who are living outside of LA and make their work accessible to our artists and schools. We then bring curators to LA to give institutions in other cities a sense of investment here. Because then they are going to start paying more attention to what is happening."
To build the 420 sq m space south of downtown Garcia enlisted Alfonso Medina, a young, innovative architect who sees projects such as The Mistake Room as "detonators" that can improve the connectedness of diverse demographic areas. His plan for the renovation of the warehouse that contains the gallery has been shaped by the artists who have worked here and the patrons of this fledgling institution. "We are invested in having a dialogue with the users," he says.
Visitors to The Mistake Room can expect to see everything from the video work and frenetic paintings of Thai artist Korakrit Arunanondchai to an historical exhibition of abstract expressionist painters Matsumi Kanemitsu and Ed Clark from the 1950s. Free from commercial pressures, alternative spaces such as Garcia's can take more risks. To this end, The Mistake Room plans to bring in three curators from around the world each year to engage with artists, students and others in the community. Garcia's goal of creating an equivalent to the European Kunsthalle, like the Serpentine Gallery in London or the Kunsthalle Basel, is becoming a reality as the space takes root in the community. Make no mistake: Garcia and his team are here for good.