Shopping streets / Global
Sitting pretty
Filling a house is a daunting task. But with Tokyo and Stockholm each boasting a street peppered with high-end homeware gems it can be a journey of discovery.
Meguro Dori has been building up a head of steam as Tokyo's top furniture destination for the past 15 years. A big road that rumbles with heavy traffic, it is lined on both sides with furniture shops that are both vintage and new.
The best place to start an outing is Otori Shrine at one end, walking up from Karf furniture shop and going as far as the Hotel Claska at the other (and just beyond for the vintage store Fusion Interiors). Stop in at Claska Gallery & Shop Do for its superlative Japanese homewares selection. Otori Shrine has long been a favourite with local business owners who come to pray for good fortune and never more so than in November when the annual Tori-no-ichi fair is held.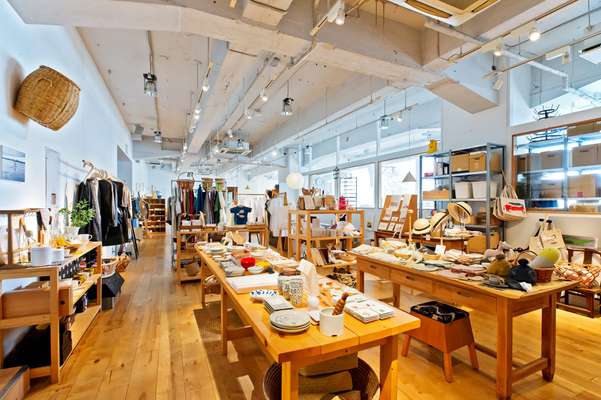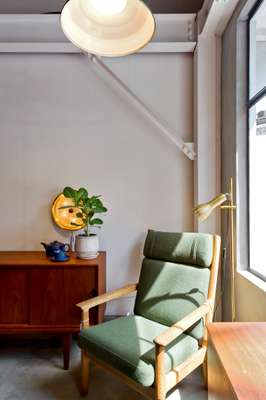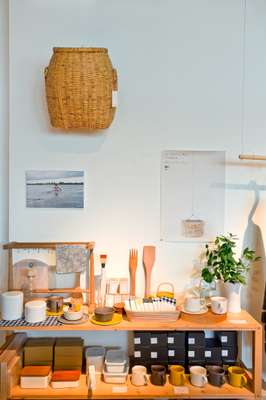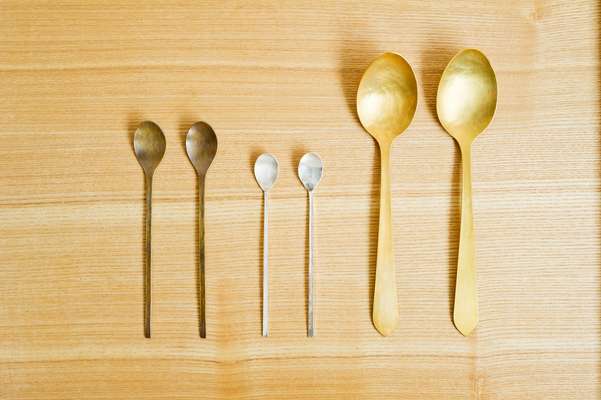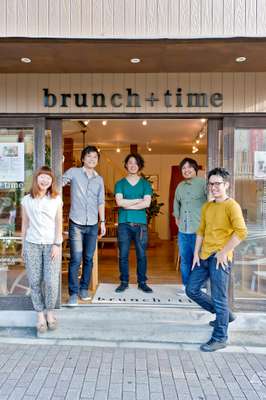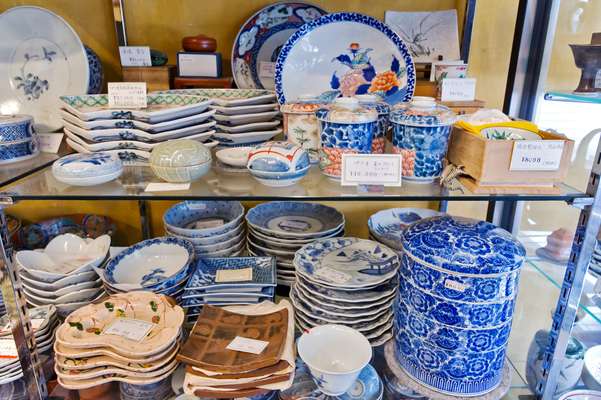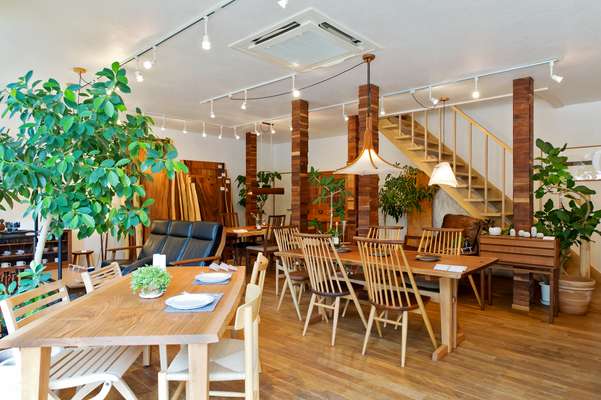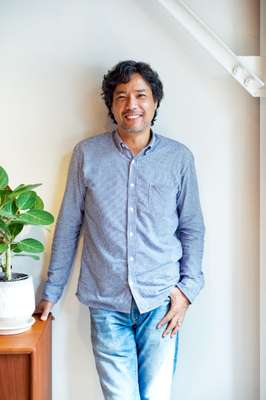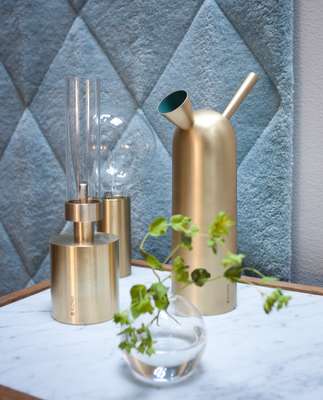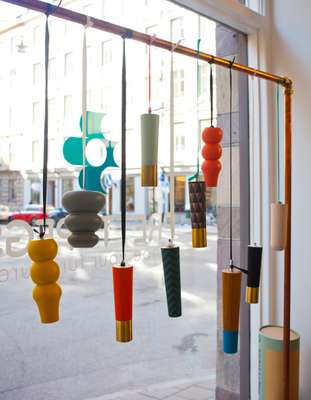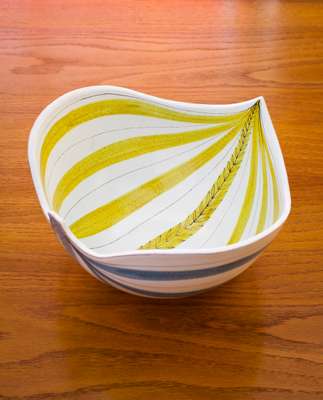 Meister
Mid-century furniture
Takaaki Kosaka can take credit for starting the move to Meguro. Already a well-known mid-century furniture dealer, he opened his shop on Meguro Dori in 1997. Meister is good for original furniture, carefully selected vintage chairs and small accessories, including Kosaka's own wooden sculptures. The shop is particularly strong on lighting. The Coma series, a collaboration with the architect Yoshiharu Takematsu, combines a traditional washi paper lantern with curved plywood to create something comfortably modern.
---
Don't be deceived by this small antiques shop's size: Asuka Bijyutsu is packed to the rafters with European porcelain, Japanese ceramics and vintage glasses. Heavy decanters, Coalport tea cups and Edo Kiriko glass from Tokyo are all there. Owner Hiroshi Inazawa knows what he is about: he set up his first antiques shop in Setagaya in 1976 and opened the Meguro shop in 2007.
---
Claska Gallery & Shop Do
Homeware
Under the guidance of director Takeo Okuma, the in-house shop and gallery at Hotel Claska has developed into a homeware brand with several branches in Tokyo. Okuma skilfully mixes original Claska lines, including Japanese-made ceramics and towels, with well-chosen crafts, tableware and clothes. Worth the visit to Meguro.
---
Whether you're in the market for a 1970s G-Plan coffee table or a day bed by Hans J Wegner, Lewis has it covered. Owner Kosuke Ebira goes straight to the source to buy the goods; not as easy as it used to be with other Japanese dealers flocking to pick up the best pieces. "It's getting harder to buy in Scandinavia; the UK is better," he says. And Japan's love affair with vintage Scandinavia shows no sign of ending. "The simple beauty sits well with Japanese aesthetics," adds Ebira.
---
A noticeable presence on Meguro Dori is Brunch, a wooden furniture company that has five shops on the street all within walking distance of each other. Brunch's furniture is made all over Japan: renowned furniture-making areas Hida Takayama in Gifu and Asahikawa in Hokkaido both supply. "Each of the shops is slightly different," says Yusuke Take, manager of one of its branches Brunch + Time.
Packed with independent retailers, cosy cafés and restaurants, Sibyllegatan is one of the best shopping streets in Stockholm. The road and its surroundings have long been popular among the city's antique dealers. Design shop Asplund, which opened here in 1990, was one of the first to sell contemporary design in the neighbourhood.
Sibyllegatan, which runs right through Östermalm (the smartest part of Stockholm), has acquired an increasingly strong profile as a haven for design shoppers over the past few years. If you wanted, you could decorate your entire home by only shopping on this street. Starting from the south end at Strandvägen and finishing at Karlavägen in the north you can find a shop for everything: bedding, paint, antiques, contemporary furniture, tiles, kitchen cupboards and quirky accessories. As if that wasn't enough, some shops offer extra services such as help with installing floors or painting.
Founded in 1990, Asplund is a furniture shop that produces and sells its eponymous collection as well as hand-picked objects from around the world. "We want to look at the design world from a Scandinavian perspective but add the elegance often found in the best international design," says creative director Sandra Adrian Asplund. The firm work with contemporary Swedish designers such as Broberg & Ridderstråle, Jessica Signell Knutsson and Per Söderberg to create its own collection.
---
Among the many antiques dealers in Östermalm, Johan Sjöström's shop stands out as one of the most original. There are antique pieces such as Axel Einar Hjorth's 1920s wooden cabinet and furniture classics in the shape of Arne Jacobsen's Egg chair and Paavo Tynell's counterweight brass lamp.
---
Jacksons is a classic destination for anyone in search of Nordic vintage furniture, glass and ceramics. Having owned the shop for 33 years, Paul Jackson has seen the rise (in reputation and price) of Nordic design. "It's such a large area to explore because Scandinavia has had such a long, great design period," he says.
---
Prettypegs is a newcomer to Sibyllegatan. The company makes legs, or "pegs", to pimp up mass-made sofas, tables and armchairs bought from the likes of Ikea. The company is run by Jana Cagin, Peter Gestrup and Mikael Söderblom; the Sibyllegatan showroom acts as a base to present the collection, which consists of 16 different models that come in different colours. "Our pegs are like shoes in an outfit: the detail that makes the whole thing," says Söderblom.