Property prospectus / Warsaw
The new brigade
A fresh generation is falling in love with Mokotow's modernist architecture and community spirit, giving it a visible sense of vibrancy in the process.
Close to the heart of Warsaw, Mokotow is where new meets old in Poland's capital. The district is rich in inter-war modernist architecture and it is home to a handful of spacious parks. Over the past few years, Mokotow has experienced an influx of young and middle-aged professionals, many with small children. And while residents are keen to move closer to the city centre, they also enjoy the smaller tree-lined streets and the idea of a barista at local café who prepares their coffee just the way they like it. In Mokotow both are possible.
The neighbourhood's many cultural institutions are a magnet for Warsaw's emerging creative class, too. Mokotow is home to two of Poland's most acclaimed theatres: the Nowy Teatr and TR Warszawa, which are run by directors Krzysztof Warlikowski and Grzegorz Jarzyna, respectively.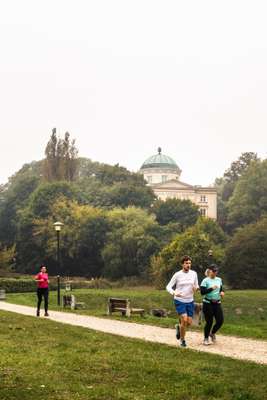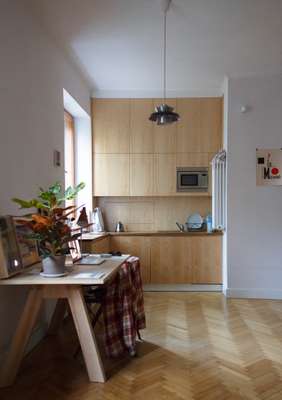 Klara Czerniewska, a curator at Warsaw's Museum of Modern Art, and Pawel Andryszczyk, an IT specialist who moonlights as a composer, moved into their one-bedroom flat more than a year ago and say they feel at home in Mokotow. "It was the first flat we came across and we instantly fell in love with it," says Andryszczyk. "It is very quiet around here but new places to eat and drink are constantly opening."
Meanwhile, couples with children laud the district's family-friendly credentials. Cultural manager Paulina Czapska and Lukasz Czapski, a television editor and budding screenwriter, say the district's strength is its good schools and nurseries. Their 18-month-old daughter Hela also loves Mokotow's squirrel-filled parks. "We bought our flat from an Austrian gentleman who moved to Warsaw in the 1960s to study sociology and had been living here ever since," says Czapski. "There are lots of young couples with kids who are moving into the neighbourhood, which is why most local restaurants and cafés have kids' menus."
For Adam Przywara, a cultural activist behind the annual architecture-themed Beton Film Festival, the district is a melting pot of residents from different backgrounds. "This fosters creativity and attracts people," says Przywara. "My flat is at the back of the building where the domestic workers used to live during the inter-war period."
Graphic designer Maciek Sobczak, who moved into his bright studio two years ago, is another representative of the sort of creatives who are being lured by the district's increasingly vibrant street life. While Mokotow's residents attract those from both ends of the economic spectrum, the district has a reputation for pulling in an affluent crowd. Dominika Bychawska-Siniarska, a lawyer at the Helsinki Foundation for Human Rights lives in Mokotow with Jan Siniarski, who runs a business making water filters. "Our neighbours represent a wide range of nationalities including Americans, Britons and Russians. Businessmen and diplomats want to live here as the neighbourhood is calm but close to the city centre," says Bychawska-Siniarska, pointing out her adopted neighbourhood's international pull.