La Kagu / Tokyo
Browse beaters
The launch of a new concept shop in Tokyo ticks many boxes: an impeccable edit, high-end food offerings and striking warehouse space. Yet it is the addition of a dedicated book corner that has proved a real winner.
Up until just a few months before its October opening, La Kagu was just an empty, rundown book warehouse in central Tokyo. Owned by Japanese publisher Shinchosha, the warehouse – a two-storey building with corrugated-steel walls and a pitched roof – had been unused for more than two decades. Despite its location next door to Shinchosha's headquarters, most employees had walked past the building on their daily commute without ever giving it a second thought.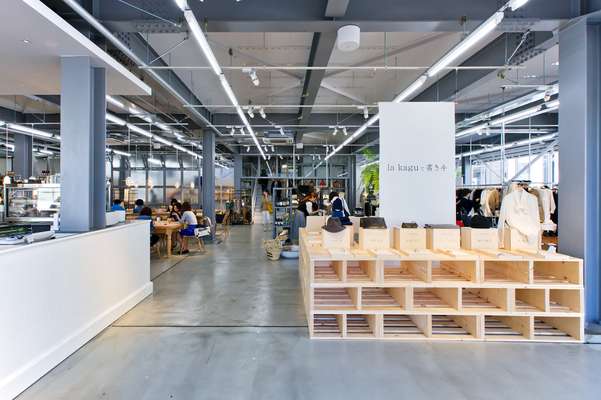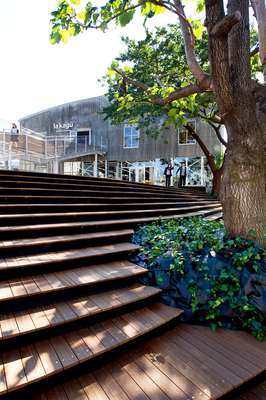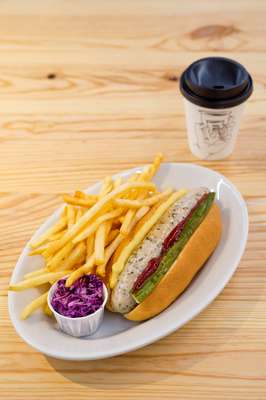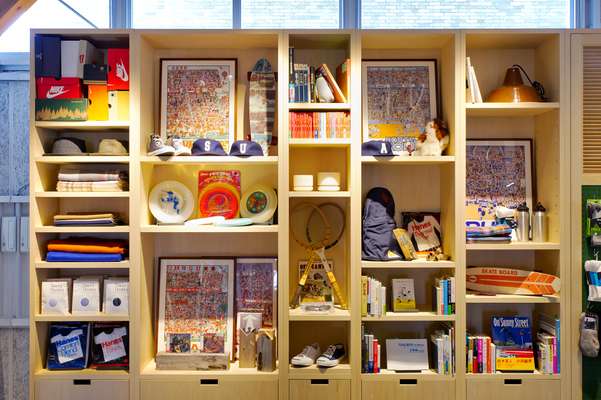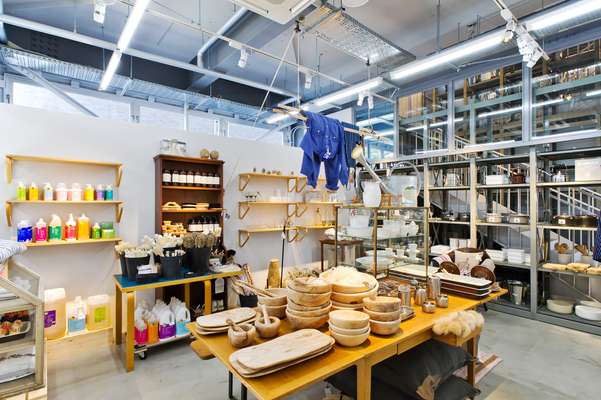 This once-overlooked plot has been transformed into a retail space that takes Tokyo's select-store concept in a new direction. Filled with menswear, womenswear, tools, kitchenware and vintage Danish furniture, La Kagu can best be described as a lifestyle shop and café. There are Joseph Bentley gardening tools, Rivendell Mountain Works rucksacks, Japan-made Ganzo leather wallets, Loopwheeler sweatshirts and Tokyo Trunks underwear. In the café, nattily dressed couples sit at long wooden tables sampling gourmet hot dogs, charcuterie plates and cappuccinos. But unlike most select shops, La Kagu also sells books. The suggestion came from Shinchosha and officials at Sazaby League, the Tokyo-based fashion importer that runs the shop, agreed to set up a book corner. Sazaby's project manager, Ryosuke Maeda, hired Bach, a specialist in selecting books for retailers, and consulted with Shinchosha's editors to pick 5,000 titles. "We thought books would add an intellectual element to the shop but didn't expect to make any money," says Maeda.
The idea of using the warehouse property for a shop began three years ago as a casual conversation between Shinchosha's president, Takanobu Sato, and Rikuzo Suzuki, the head of Sazaby League. But it wasn't until Sato approached architect Kengo Kuma that the project began to take shape. Kuma suggested a renovation that would preserve the warehouse's weather-worn exterior. He added windows that wrap around two sides of the building's ground floor and a few upstairs to let in light; he also designed a wooden deck outside that ascends to both floors and can be used for a weekend farmers' market.
Inspired by Kuma's design, Sazaby hired a team of designers, furniture buyers and food experts who chose everything from fashion staples to household essentials. Since La Kagu opened, sales have exceeded forecasts but books have been the biggest hit and tickets for talks by authors and photographers such as Banana Yoshimoto and Sachiko Johnson have sold out within hours. "It's not that people aren't interested in reading but there are now many things competing for our attention," says Mai Kasai of Shinchosha. "So offering books in a space like this that's nothing like the typical bookstore is a great chance for people to rediscover books."