Alaska Seafood / Juneau
Hook, line and sinker
Alaska may be stuck all the way up there but people around the world know full well what its brand values are – all thanks to the soft power of fish.
On a mid-October day at Auke Bay Harbour in Juneau, Alaska, a film crew has its gear set up near the end of the last finger on a dock. Two men stand alongside cameras that point at a scraggly man dressed in a simple parka and well-worn dungarees. Ryland Bell is a fisherman – a salmon troller to be exact. The 29-year-old has spent much of his life on the water. The interviewer, Tyson Fick, begins with a basic question: "How was fishing this year?"
Bell says that the season was good to him. "My parents have been fishing for 40 years so the fisheries management must be working," he explains to Fick, whose job as the communications director for the Alaska Seafood Marketing Institute (asmi) is to promote the Alaska Seafood brand around the globe. "Our fishermen are some of the best spokesmen for the industry and the state in general," says Fick. "I'm the chief propaganda officer," he adds with a smirk.
Yet that isn't far from the truth. As the official mouthpiece for the publicly funded agency charged with marketing Alaska's wild ocean-caught bounty, Fick spends his time making sure chicken, pork and beef have less time in the centre of the world's plates. "You can have the greatest product in the world but it does not mean anything if no one knows about it," he says. "If we are successful in our mission of raising the value of Alaska Seafood, it directly translates to sustaining communities."
Commercial fisheries and supporting industries make up the state's biggest private-sector workforce and largest export. The seafood that came from Alaska's fisheries was worth more than $3bn (€2.4bn) globally in 2013.
The Alaska Seafood brand has long been known internationally; in fact it might be what Alaska is best known for. In terms of soft power, seafood is likely the only thing from this far northern US state that many people will ever come into direct contact with. Fick and his colleagues believe the product speaks for itself but the challenges of promoting it against the competition are numerous. "There are interesting nuances in each market about what you can call it," says asmi's international programme director Alexa Tonkovich. "We might think that 'Wild, natural, sustainable' works as a great tagline but those aren't considered positive attributes in every market. In Germany, for example, polling suggests people find farmed salmon a more palatable concept than wild because you are not 'plundering' the oceans if you consume it."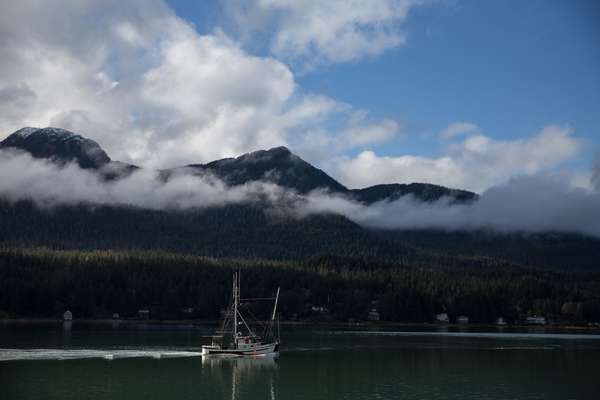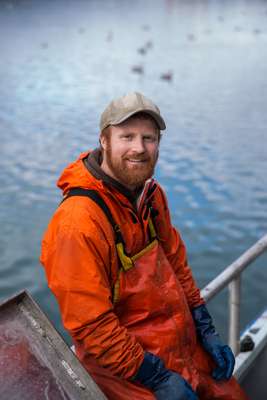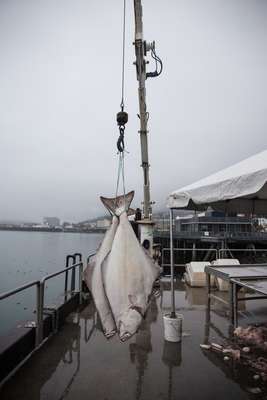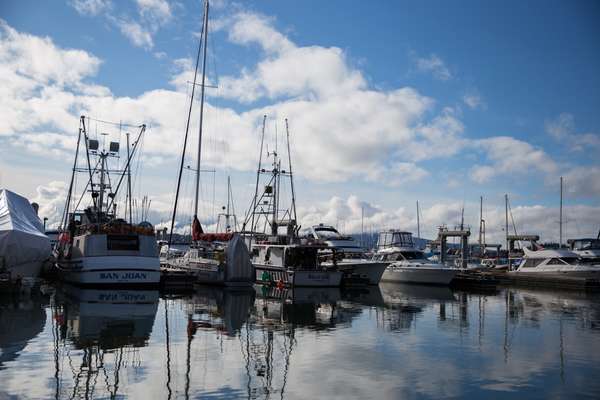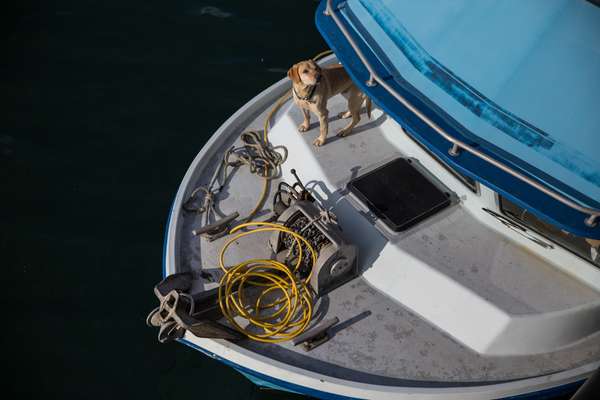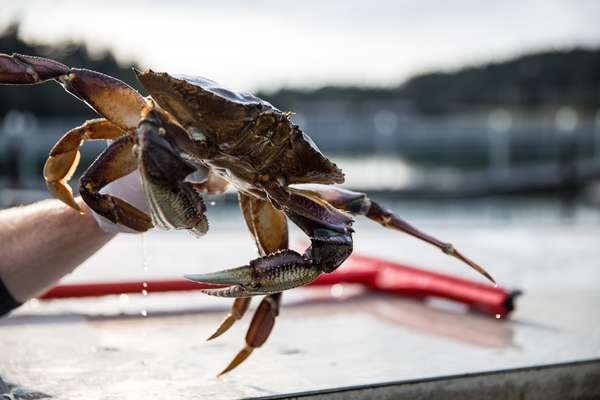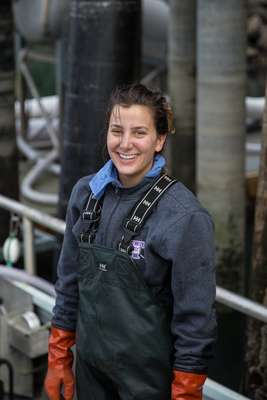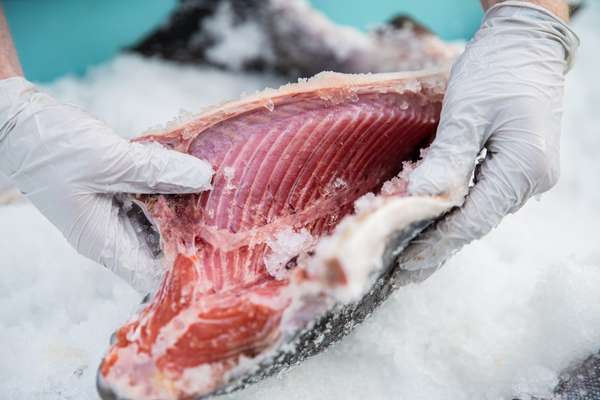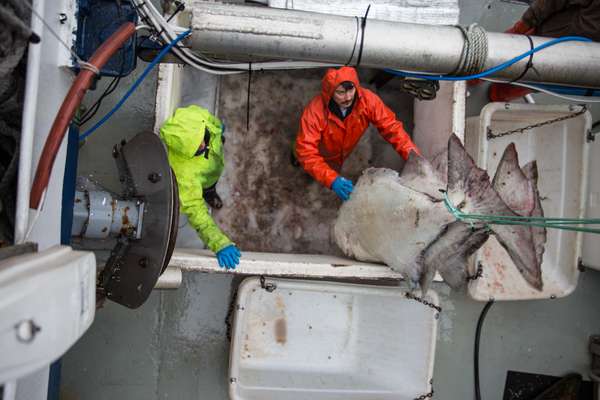 Some farmed fish suppliers promote the idea of supplementing wild fish with farmed fish, thus lessening the burden on nature. Alaska's science-based approach to fisheries management means that asmi has great ammunition when it comes to concerns over fish stocks. Many of the state's fisheries have long been benchmarks for sustainable fishing globally.
When Tonkovich invites monocle into her downtown Juneau office it isn't hard to see why marketing Alaska's seafood to the world is complex. "Name a language and we probably have it," she says, pointing to stacks of French, South Korean, Portuguese, Chinese and Japanese promotional posters, print adverts and recipe books strewn about her office. It is Tonkovich's job to be sure the materials are properly placed at seafood expos and within various media channels around the globe. Clear from the mix is the importance of Japan and China: Alaska Seafood's biggest export markets.
"Japan is our oldest and most established market," says Tonkovich. "They have high awareness of our products. A lot of different species are consumed there: everything from salmon to king crab, to pollock roe. The Chinese consumer is less aware of Alaska Seafood. They are pretty hungry for imported products. There are huge food-safety issues in China and Alaska Seafood can tap into that very well because we come from a clean, pure source."
Just down the street from asmi's headquarters is the Juneau waterfront, upon which Taku Fisheries has long been a local seafood processor. This morning crab boat Lady Leona is moored at the Taku dock and its crew is rushing to offload the day's catch. Donning heavy-duty rain gear, skipper Chad Poppe and deckhands Abi Morris and Stacy Sundborg carefully pluck orange-and-maroon Dungeness crab from the fish hold and place them into a bin suspended from a crane. "All right, give us one," a booming voice shouts from high above. With that, a winch begins to whine and the bin full of crab is lifted 10 metres and gently tipped onto a sorting table. "That is a big crab!" says Eric Norman, vice-president at Taku Fisheries. "This Dungeness crab is going to get butchered and cooked momentarily and will be frozen in 20lb [9kg] boxes."
At 08.00 the following morning, longline boat North Star is moored at Taku's docks, offloading Pacific halibut. The guys at the sorting tables jokingly refer to the fish as "barn doors" as they are raised tail first by the crane. It's apt, considering some of these wall-eyed beasts weigh well in excess of 90kg.
It is the end of the summer season and seafood brokers keep Norman's phone ringing; they are eager to find product. This is where asmi's seafood supplier directory often comes in. The published list connects individuals and buyers with Alaska fish processors such as Taku. For Norman, asmi's role is crucial. "It helps. It's all part of the equation."
With estimated 2014 revenues at nearly $22.5m (€16m), asmi has quite a war chest with which it can protect and promote Alaska Seafood. The funds come from a small percentage of each receipt for delivered fish and government agricultural funds. That kind of cash came in handy when asmi paid to paint a novel livery on an Alaska Airlines jet. The "Salmon Thirty Salmon" is a Boeing 737 painted nose to tail as a wild Alaskan King salmon. The plane is a flying billboard that touches down on tarmacs from Anchorage to Mazatlan.
There are less obvious parts of seafood promotion in which asmi has a hand. In the aftermath of the tsunami that devastated eastern Japan in 2011, Fick became an ad hoc crisis communicator. This was after widespread reports that leaking nuclear waste from the Fukushima reactor would render Pacific seafood inedible. "We put out situation reports to our seafood industry folks, our customers and political people; sharing information from the agencies who were responding first hand," says Fick. Concerns over radiated seafood eventually decreased.
Yet all the issues of the world seem distant when standing at a place like Auke Bay Harbour. It's a marvel that anything from here can make it as far away as Tokyo's Tsukiji Fish Market or a speciality grocer in London's Kensington.
Bell, who has now been asked to talk on camera about his life on the water, reveals that it's time to pack up for the winter. He'll soon replace his quest for fish with a global quest for snow; he is widely known as one of the best snowboard freeriders in the world. Perhaps he'll come across the Alaska Seafood brand on his upcoming travels to Europe and Asia. If he does, he can take pride in the soft power that he, his fellow fishermen and asmi have created in order to get it there.