Scents of place / Istanbul
Scents of place
Distilling the influences of its unique East-meets-West location has been a blessing for Turkish perfumer Atelier Rebul, whose blend of old-world glamour and forward-thinking management is proving an alluring combination.
Sipping an espresso outside Atelier Rebul's newest boutique in Istanbul's Suadiye neighbourhood, Kerim Muderrisoglu is easily the best-dressed person for miles. The purveyor of Turkey's leading men's perfumes and skincare products, Muderrisoglu's family has manufactured French-inspired scents with a Turkish twist since the declining days of the Ottoman Empire. However, from humble beginnings on Istanbul's iconic Istiklal Avenue in the heart of the city's European side, Atelier Rebul has come to embody Turkey's heritage as a leading producer of men's cosmetics and fragrances.
Given recent urban changes affecting Istanbul, Muderrisoglu began repositioning his brand late last year to survive without its flagship location. The move was a smart one as Atelier Rebul was forced to close its original location in June 2014 due to the rising costs of doing business in the city. Yet rather than a destabilising blow, Atelier Rebul used this as an opportunity to expand, not just in Turkey but across the region.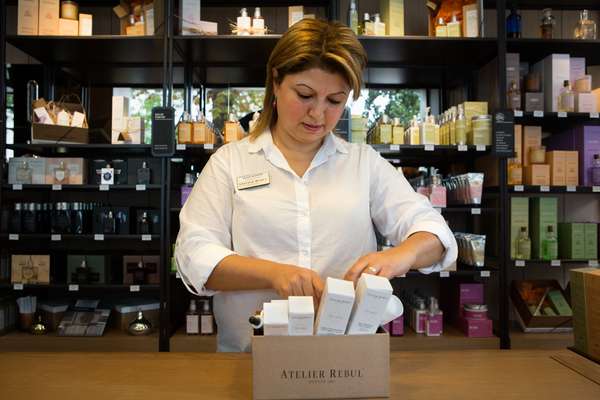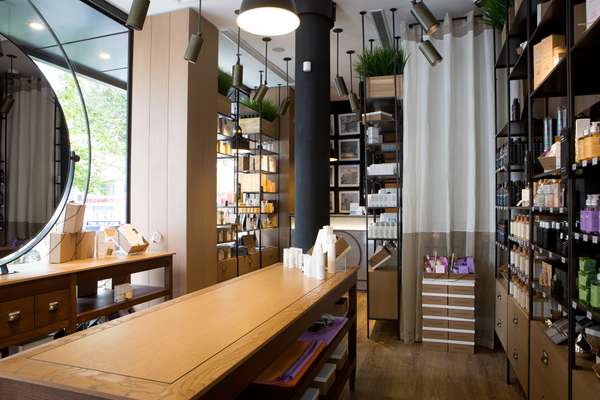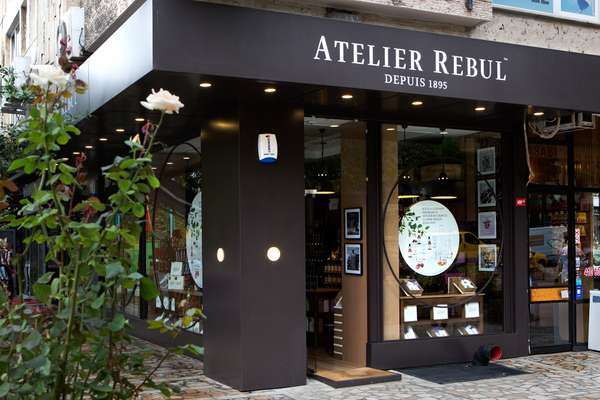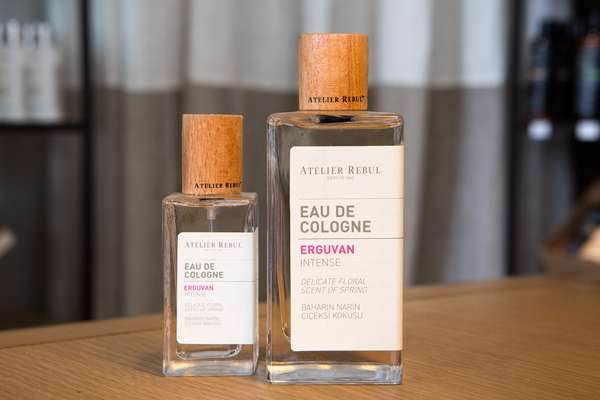 "As a society, Turkey has a long history of perfumes and colognes," says Muderrisoglu, the company's general manager and great-grandson of its first Turkish partner. "We have a legacy of high-quality perfume made with French techniques and Turkish materials." Founded in 1895 under the name Grand Pharmacie Parisienne by Jean Cesar Reboul, the son of a French construction contractor working in Istanbul, Atelier Rebul began as a small pharmacy on Istiklal Avenue. In the 1920s, Reboul hired a young Turkish pharmaceutical student named Kemal Muderrisoglu (Kerim's great-grandfather) to help run the growing establishment. By the 1940s he had taken over the pharmacy, renaming it Rebul as a tribute to its original owner.
Under the leadership of Kerim's father, Rebul launched its first in-house line of men's skincare and colognes in the 1980s and today, with seven shops in Turkey, the company is leading a renaissance in the field of Turkish men's cosmetics. Atelier Rebul is a brand inspired by the company's roots in the city. Put simply, its product capitalises on nostalgia for fin-de-siècle Istanbul that exists from Moscow to Tehran.
From traditional bottles to the wooden accents that dot its shops, Atelier Rebul transports the customer to a bygone era. The bestselling product – a layered lavender cologne – is a take on a popular Turkish staple. From the small meyhane restaurants to the offices of the country's most powerful politicians, bottles of lemon cologne are habitually used throughout the day by large segments of Turkish society. Muderrisoglu's version is a reference to the past with a unique addition of lavender made possible by one of his business partners, Aslan Gulcicek.
From a research and design complex just outside of Istanbul, Aslan Gulcicek's family has been blending fragrances since 1961. Gulcicek's enterprise has remained a family business while growing into one of Turkey's leading manufacturers of more than 4,000 fragrances.
"The amount of raw materials on offer in Turkey is key," says Gulcicek, whose family name translates as "rosewater". "Coupled with our geographic position, Turkey has been a leading exporter and conduit point for fragrances for as long as anyone can remember." Given Turkey's ideal geographic position, Rebul sees a bright future in promoting the Turkish perfuming tradition overseas. Today, it exports to more than 30 countries with plans to expand in Russian and Gulf markets. But the company's guiding principle is to remain true to the city in which it was born.
"I think that our nation is strictly attached to its roots but sometimes cities like Istanbul can't resist change," says Muderrisoglu. "I am here to say that we are a company that is able to be global but will always stick to its roots in Beyoglu. As a legacy company in Istanbul we are inspired by the city and ready to respond to any changes."