French shoe-makers / France
Worn again
A global master in shoe manufacturing, France has weathered the industry's decline with its artisans taking centre stage once more. We introduce our favourite sole bearers.
Historically, France has been one of the world's shoe-manufacturing centres, with the regions of Romans-sur-Isère, Fougères, Cholet and Limoges (also renowned for its porcelain) dedicated to the industry. However, in recent years the clothing and footwear market has been unable to escape the country's sluggish economy, with sales going down by 1.3 per cent in 2013. That, coupled with manufacturers sending production offshore to China and Eastern Europe, has forced a lot of factories to close.
This caused a significant blow to the mid-market: in less than a decade, French production dropped from 155 million pairs of shoes in 1994 to 23.6 million in 2013.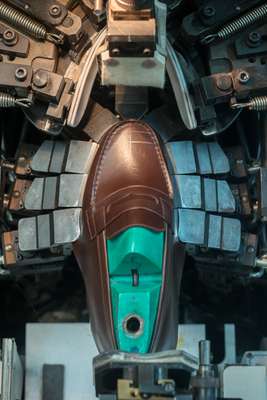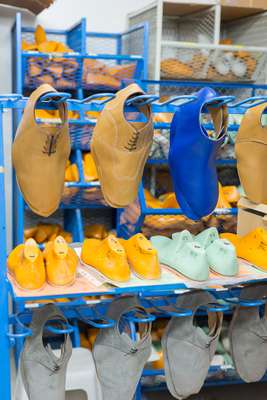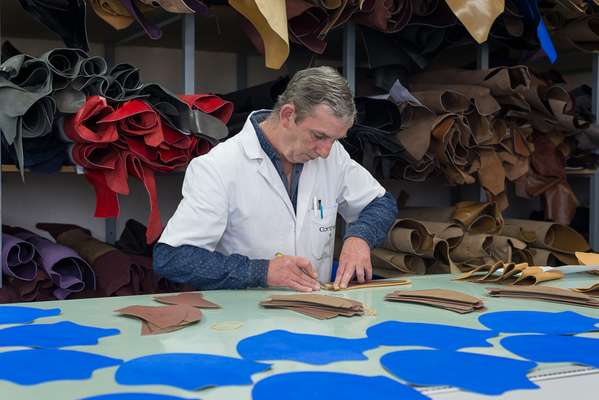 Nevertheless, if the general market has taken a plunge, the luxury industry's reliance on an influx of tourists (and generous spenders) from emerging markets in Asia and the Middle East has played an important role in keeping demand for top-end French foot-wear high.
France is one of the top destinations for Asian tourists. According to a report on the global luxury-goods industry by Bain & Company, tourist spending now drives 60 per cent of revenues in France. In 2013 alone, 1.7 million Chinese travellers visited the country and Chinese tourist expenditure in France is expected to reach €1.45bn by 2017. These shoppers benefit from no import taxes and lower prices compared to their home market.
If on one end of the luxury spectrum sit the well-known design houses of Prada, Louis Vuitton and Hermés, on the other are smaller, lesser known brands that are now seeking to dig their heels in and make a comeback. That means by applying centuries of savoir faire and betting on small production runs of high-quality shoes and made-to-order offerings.
Today in France there are about 400 shoemakers with specialist knowledge of leather working. Some ateliers, such as JM Weston, are focusing on their ancestral traditions in the Limoges region for the manufacture of classic brogues, moccasins and double monks.
Meanwhile men's footwear producer Pierre Corthay and his team travel the world to meet customers and take on made-to-measure commissions. In Saint-Tropez shoppers can have their own unique tropezienne gladiator sandals custom-made at K-Jacques workshop, which was founded in 1933. In the shadows of top French luxury groups lvmh and Kering, the local ateliers are much like the cinema d'essai films. Commercially they can't compete with Hollywood blockbusters but they still produce timeless pieces with uncompromising quality.
Here are a few of the small makers who are reinventing themselves and gaining new fans that we think are worth a mention.