Tempelhof Airport / Berlin
Fight or flight
The future of Berlin's Tempelhof airport is up in the air. Due for closure next year, campaigners are mounting one final bid to rescue this hugely symbolic airport that played starring roles in the Second World War and the Berlin Airlift. Its salvation could be the rising number of executive jets with nowhere to land – and a city that needs to do more to attract their corporate owners.
As they stepped off their jet at Berlin's Tempelhof airport one morning in 2005, cosmetic king Ronald S Lauder and former Estée Lauder CEO Fred Langhammer recall that they looked around and felt like witnesses to all the contradictions of the 20th century.
Originally an airbase, Tempelhof was first designated an airport in 1923 and marked the birth of commercial aviation. You can still see the grass runway used by Orville Wright to demonstrate his flying machine in 1909 and train the first German pilots. In a darker period, it became a symbol of the rebirth of German militarism. And later it was an emblem of hope for West Berliners as US forces flew supplies into Tempelhof (the airport was in the US sector of the occupied city) during the Soviet blockade of West Berlin from June 1948 to May 1949.
But now Berlin is set on closing its two city airports, Tempelhof and Tegel, to make room for a huge new airport called Berlin-Brandenburg International (BBI) on the site of the former East Germany's main airport, Schönefeld. Unless the growing opposition to closing Tempelhof can muster a political miracle, the airport will shut in October next year. And Tegel will bolt its doors in 2011 when BBI is scheduled to start operations.
Lauder and Langhammer were taking all this in as they stood on the tarmac. They talked about the history of the place, pointing to the hangar doors where you can still see "US Army" painted in big letters. Beyond the radar tower you can spot the baseball fields and picnic grounds where GIs relaxed with their families. For Lauder, it was clear that the symbol of Tempelhof did not belong to Berlin alone. "We can't let them close this airport," he said as he stood with Langhammer.
Recalling that conversation now, Langhammer says the two men decided to mount a rescue mission. Over the next few months they drafted a plan to transform Berlin into a life sciences hub. Tempelhof has one of the world's largest buildings; Lauder and Langhammer surmised that there was room for a modern medical centre and private out-patient clinic. Well-heeled patients could fly in by private jet and receive state-of-the-art treatment. Like a technology park, the centre could become a magnet for investment in the life sciences industry.
Berlin's leading medical centre, Charité, agreed to link its existing facilities with the centres to be built at Tempelhof. Langhammer hired Siemens' medical division to create a design for the "most modern medical diagnostic centre in Europe". Deutsche Bahn AG, the German railway, agreed to manage the airport services. One source close to the group says Lauder and Langhammer spent €3m preparing their concept. They pledged to invest up to €350m and planned to create more than 1,000 jobs.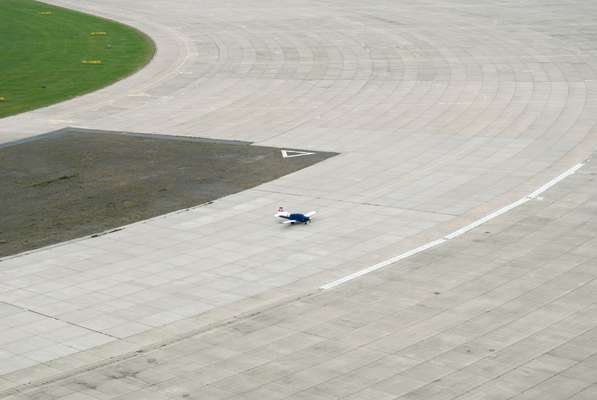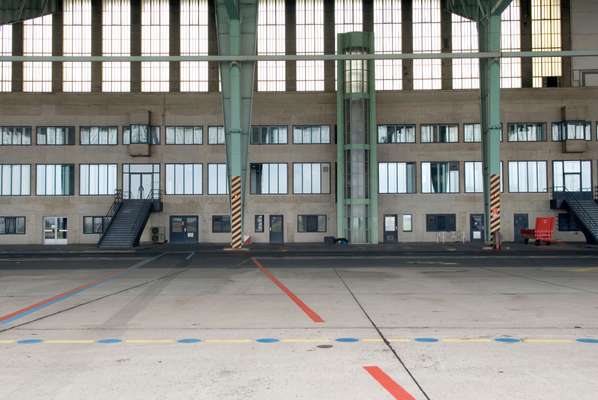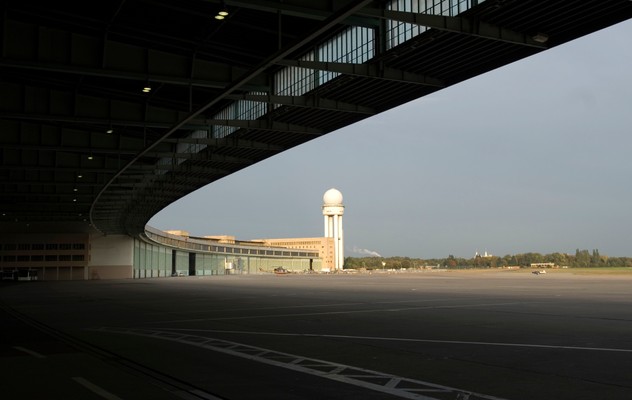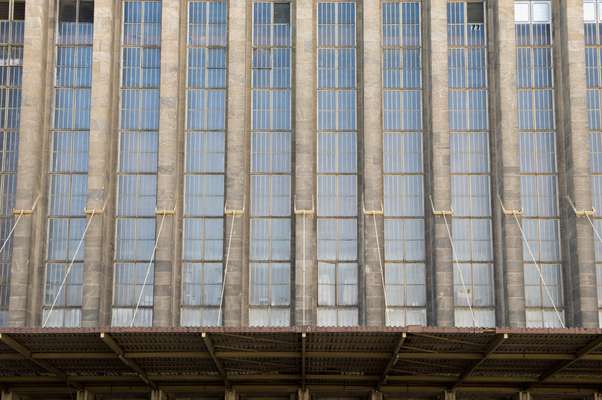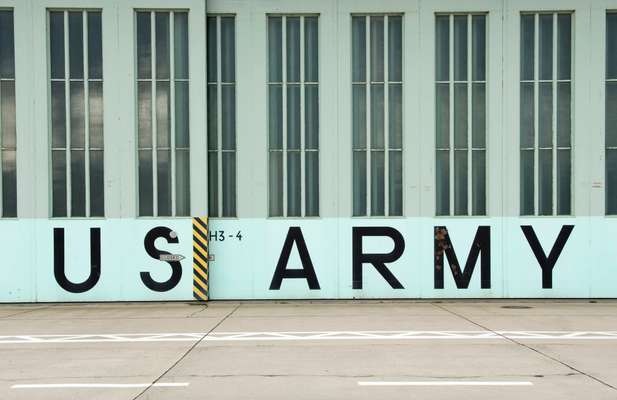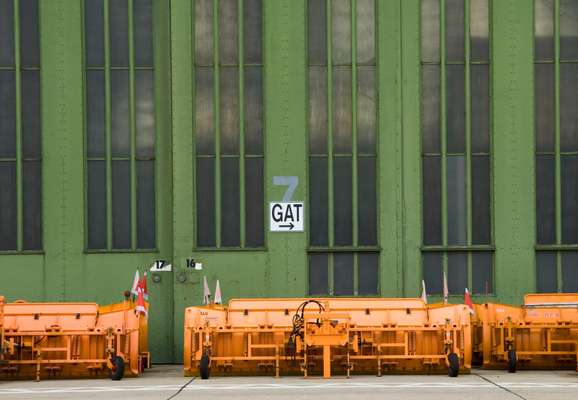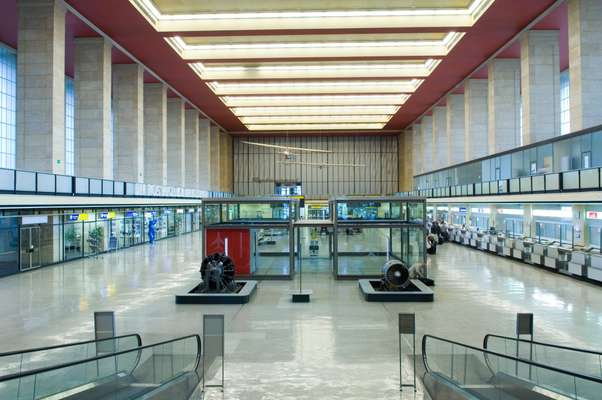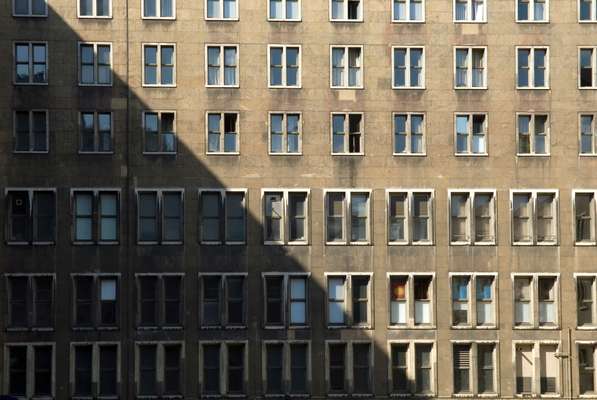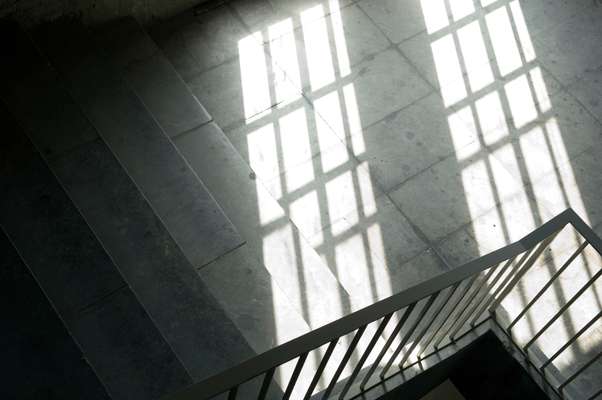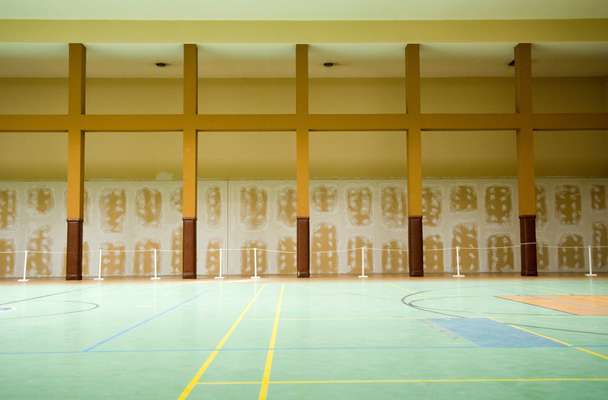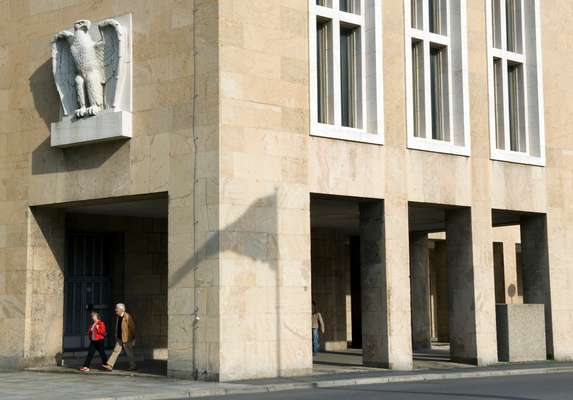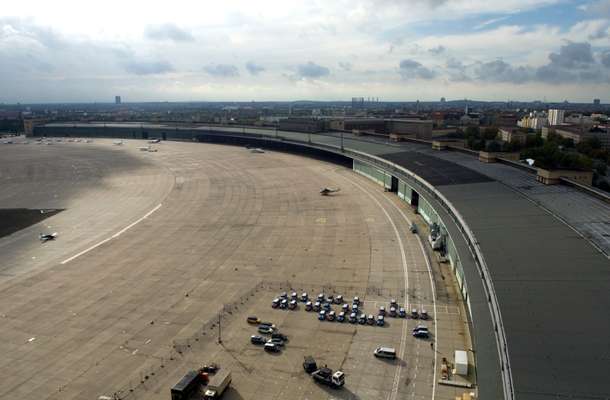 Rather than welcome Lauder and Langhammer's proposal, Berlin's ruling coalition of Social Democrats and former East German communists, Die Linke (The Left), turned their noses up at the idea. Mayor Klaus Wowereit dismissed the men in the German press as "the rich uncles from America". The Berlin Senate refused to meet them. The government meanwhile says keeping Tempelhof open would endanger investment plans for BBI.
The city has yet to say what it plans to do with Tempelhof. One city administrator suggests flooding the runways and turning it into a huge lake and recreational park. The battle over Tempelhof recalls the Cold War rivalry it came to symbolise. Berlin's main opposition, the conservative Christian Democrats (CDU), say that the former East German communists in Mayor Klaus Wowereit's coalition hate Tempelhof because of what it stands for.
"It's a symbol of the West and they want to destroy that," says Friedbert Pflüger, head of the CDU. Wowereit is well-liked by Berliners. Gay and down-to-earth, he likes to say Berlin is "poor but sexy". Business leaders acknowledge that he has done a lot to ease Berlin's huge debt. But while the city promotes the arts, services and tourism, it all but ignores basic industry. Wowereit just doesn't believe Berlin needs investors like Lauder and Langermann.
"They just don't understand that services and tourism aren't enough for a city like Berlin," says Christian Wiesenhutter, deputy head of IHK, Berlin's Chamber of Industry & Commerce. Business at Tempelhof has slowed to a trickle. Seven small airlines fly from it, and charters and a handful of private aircraft land here. Most of the office space is empty. Profits from Tegel are used to compensate for about €13m in annual losses at Tempelhof, largely caused by the unused building space. Most airlines have already abandoned Tempelhof, encouraged by the city to go to Tegel and Schönefeld. Lufthansa is long gone and Air Berlin recently moved to Tegel. But some airlines are refusing to leave.
"We still believe the airport can stay open," says Helmut Gläser, head of Brussels Airlines in Germany, which operates flights between Tempelhof and Brussels. "In November, we're going to increase the number of our flights from Tempelhof from five to six." In the main entrance hall on a recent afternoon a few passengers are pushing baggage carts, some read newspapers. A couple of tourists mill about, taking pictures. Nearly all the ticket counters are closed. Some 300 people still work here: airport and airline staff, security, workers at the Airlift Café and Marina Piccolo's tiny stand where you can get hot sausages, coffee, cigarettes and beer. The 47-year-old grew up in East Berlin and opened her shop at Tempelhof a year ago. "I still believe we have a chance to save the airport," she says. "But if it closes, I don't know what I'll do. I guess I'll just have to open a shop somewhere else."
Time isn't on Tempelhof's side but there may still be reason to hope. Huge changes in the airline industry have altered a lot of the assumptions that city planners made when designing BBI. Among the biggest trends in aviation is the rise in private business aircraft. Since the September 11 attacks, airports have increased security. Executives who are not willing to spend extra time in long security queues are instead investing in private aircraft, which in turn is creating a demand for smaller city airports.
This wasn't foreseeable when BBI was designed. Berlin's plan was to put all types of aircraft into one airport. The city predicted 22 million passengers would fly in and out of BBI in 2011. But Berlin's airports will cater for nearly 20 million people this year. By the time BBI opens, that number could rise to 26 million according to Berlin's air traffic authority. It appears BBI will already be too small when it opens and will likely try to squeeze out private business aircraft.
Tempelhof is the ideal solution, say its supporters. When Hitler's architect Ernst Sagebiel designed it, he wasn't only driven by ideology, but a desire to create an airport able to handle masses of travellers with perfect precision. When you come off the plane in Tempelhof, it's just a short walk to the baggage carousel and a waiting car, taxi or the underground station, Platz der Luftbrücke. Within 10 minutes you are in downtown Potsdamer Platz. The trip from Schönefeld to central Berlin is 40 minutes or more.
Just ask Gerhard Philipp, a 54-year-old accountant. He routinely takes the one-hour flight between his offices in Karlsruhe and Berlin. "Tempelhof is ideal for me," he says. "I can get on the plane at 07.00 in Karlsruhe and make an 08.30 appointment in the city centre."
Now the next, and perhaps final, chapter in the battle to save Tempelhof is unfolding. Fans of the airport, defeated in the courts, are gathering support for a referendum that could be held in May or June next year. A poll conducted by the Forsa polling agency shows 70 per cent of Berliners would vote against closing the airport and 58 per cent say Lauder's plan is "good". The daily tabloid BZ carried the results of the poll with a headline: "Do you really want to ignore the opinion of 70 per cent, Herr Wowereit?"
The Tempelhof campaigners, ICAT, kicked off the campaign with a "fly-in" in September. More than 1,000 small aircraft – including popular German rapper Smudo in his Beechcraft Bonanza – filled the skies and converged on Tempelhof.
Frustrated, Lauder and Langhammer eventually withdrew their proposal. Langhammer says Wowereit once offered them an alternative site for the medical centre, missing the point entirely. "I didn't come to Berlin to build a medical centre. I came to save Tempelhof. The architecture is amazing. It's a symbol of freedom. America and its allies came to the support of Berlin at the time of the airlift. How can you let a place like that become a ruin?"