Bathroom cabinet / Global
On the tiles
No. 8 in our monthly series of life improvements sees us clearing out the mirrored Schneider two-door and restocking it with some new favourites and old bathroom essentials.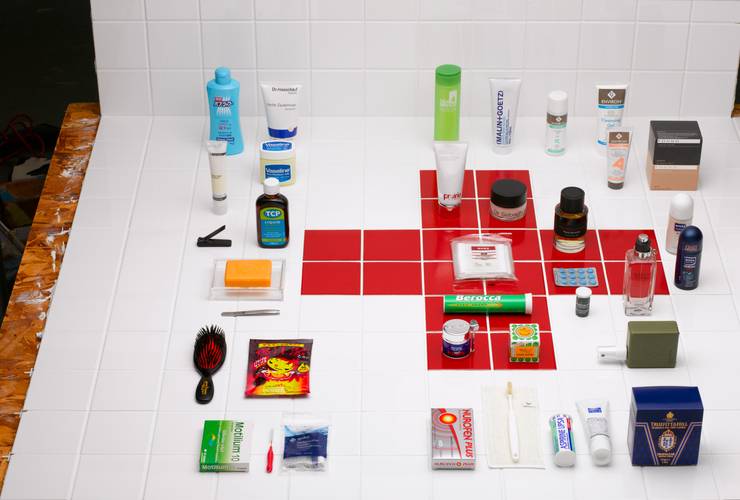 Living mostly out of 48-hour Porter carry-ons, Monocle favours the lean and clean approach to everyday ablutions; we rely on little more than a good hair and body shampoo, moisturiser, deodorant, pomade, toothpaste and a spritz of something cedary.
However, when we do get to be home for longer than five minutes, we enjoy spending a little more time under the shower and in front of the mirror. We never depend on pricey panaceas though; we're bigger fans of trawling the antiseptic aisles of international pharmacies, where we are tempted by the clinical packaging designs and bamboozled by foreign translations.
You can't beat a roll of Nivea deodorant to keep things fresh, or a couple of Nurofen and Motilium 10 when you're feeling under the weather, but sometimes we like to fill a basket with wonderful foreign concoctions and bring home some potions, unctions and ointments we've found on our travels.
Here's a little Monocle inspiration for an autumn cabinet reshuffle.