Diplomacy / Global
Diplomacy
Briefing
A day in the life of Singaporean ambassador Ong Keng Yong and South America's new vision.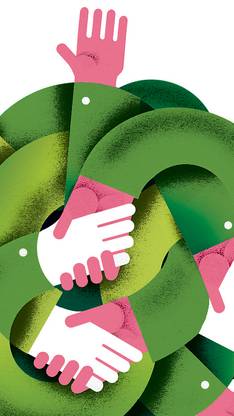 Ambassador no.29
No place like home
Singapore — 
ONG KENG YONG
A 30-year veteran of Singapore's foreign service and one of the city state's most high-profile diplomats, Ong Keng Yong has flown the flag from Saudi Arabia to the US and, until recently, neighbouring Malaysia. The latter is a country with which Singapore has both a deep historical connection and, like squabbling siblings, the occasional spat over seemingly trivial matters. Now Ong is back in his homeland – the "little red dot" as it was once disparagingly dubbed by former Indonesian president BJ Habibie – and easing into a new role as Singapore's ambassador-at-large for Asean, the Association of Southeast Asian Nations.
As a former secretary-general of the 10-member organisation, Ong knows Asean well. High on the agenda for this year is economic integration, although few of the 600 million people affected by it seem to understand what it entails. "There is a certain gap between what the leaders and the political quarters want to do and what the ordinary citizens look at," he says. "My job as ambassador-at-large will be to 'bang away' at this and because I was secretary-general there will be a certain credibility."
Asean has quite a few other issues on its plate in 2015. Burma is due to hold elections later in the year but there is concern that its much-lauded democratisation is losing momentum. Then there is the country's Rohingya ethnic group. Denied citizenship in their homeland, tens of thousands have fled across the Bay of Bengal to seek refuge in Malaysia.
Meanwhile the dispute with China over maritime boundaries in the South China Sea continues to hang over the region. As does the "haze": the euphemism for the smog caused by forest fires in Indonesia. After pollution reached hazardous levels last year Singapore passed an extra-territorial law to take action against the culprits. Ong says the legislation is recognition that it is no longer possible for a country to see itself in isolation. Interdependence is a theme to which Ong returns often. When Singapore split from Malaysia in 1965 many families, including Ong's, were separated too. "Half the family is in Singapore, the rest in Malaysia," he says.
For Ong, diplomacy is about accepting the world as it is and recognising the complex cultural, historic and economic ties between peoples and countries. "People still talk about independence, sovereignty [and] territorial integrity as though they are the only ones living on that patch of earth and nobody else," he says. "We are now interdependent. It's impossible to be an island by yourself and survive on your own."
---
Lease of strife
Berlin — 
EMBASSY
A sombre atmosphere hangs over Number 51 Tschaikowskistrasse in the leafy district of Pankow in former East Berlin. Iraq's derelict embassy to the gdr has been closed since the newly unified German government ordered staff out in January 1991 while the first Gulf War was coming to an end. Iraq's mission is now in West Berlin and although the Pankow site is owned by Germany, the embassy is on a permanent, unbreakable lease to Iraq. With Iraq appearing to have no interest in the building and the Germans unable to intervene it looks as if it will remain one of Berlin's hippest trespassing spots.
---
Building blocs
Global — 
TRADE
South American nations have been seeking new trade partners as their economies slow and their leftist governments turn their backs on US influence. This is why regional trade bloc Mercosur and the fledgling Eurasian Economic Union (EEU) have been courting each other of late. The EEU, comprising Belarus, Kazakhstan and Russia, officially came into force in January 2015 but held talks with Argentina at the end of 2014. Mercosur – made up of Argentina, Brazil, Uruguay, Paraguay and Venezuela – and the EEU discussed closer economic co-operation, which together represents 7 per cent of the global economy.