Abbotsford / Melbourne
Heart of industry
Abbotsford in Melbourne attracts new residents thanks to its healthy small businesses.
The inner northern suburb of Abbotsford in Melbourne has not always had a reputation for its hospitality. For years it was seen as a bleak manufacturing precinct that was best avoided after sunset but that perception is changing. Abbotsford's industrial architecture, affordable rents and convenient transport links have made it an attractive place for those priced out of the city's gentrified, artsy neighbourhoods such as Collingwood and Fitzroy. For this new wave of residents, the suburb's enduring grittiness is one of its greatest draws.
"It's pretty rough around the edges but I love that," says Colin Hopkins, an architect and jazz pianist, who runs a pottery workshop in Abbotsford with his partner Ilona Topolcsanyi. "It still has a bit of rawness to it." Hopkins and Topolcsanyi's ceramics business, Cone 11, is based at one of the suburb's most prominent cultural institutions: Abbotsford Convent. The former nunnery has been used as a studio space for creatives since 2004. It also hosts farmers' markets, outdoor cinema screenings and educational workshops. "It is like a small village here," says Hopkins. "We make a lot of stuff for Kappaya, the Japanese restaurant nearby, and they feed us in return." Behind Cone 11 a large children's farm, complete with cows and horses, merges with the front lawn of Abbotsford Convent before giving way to the winding Yarra River, which forms the eastern border of the suburb. This proximity of nature to city living is part of what convinced writer Ash Wheelock and her husband James, a project manager for residential builder Sinjen Group, to move to Abbotsford. "There really isn't anywhere else where you get this level of culture backing onto so much environmental beauty," she says.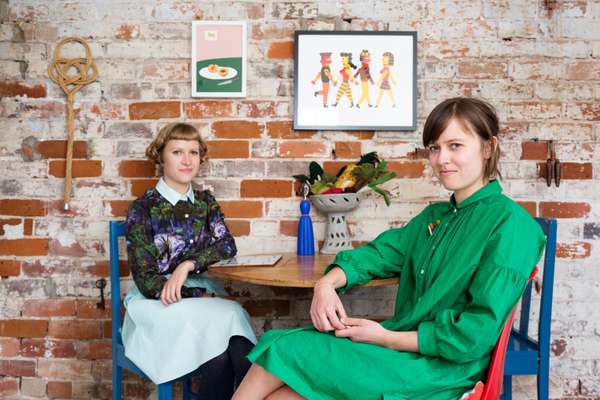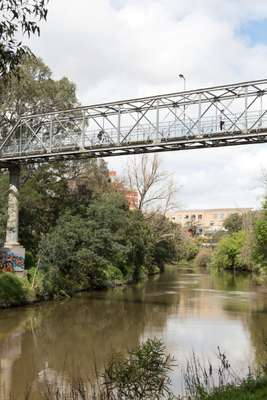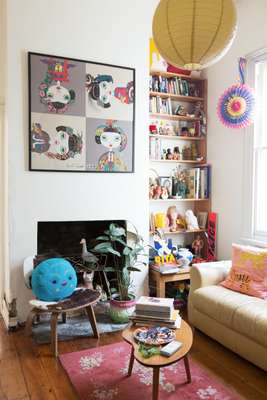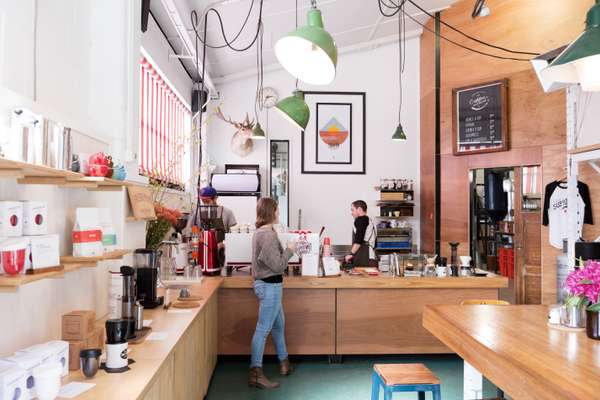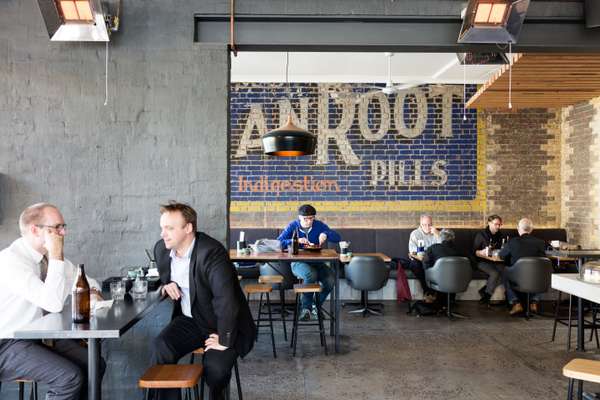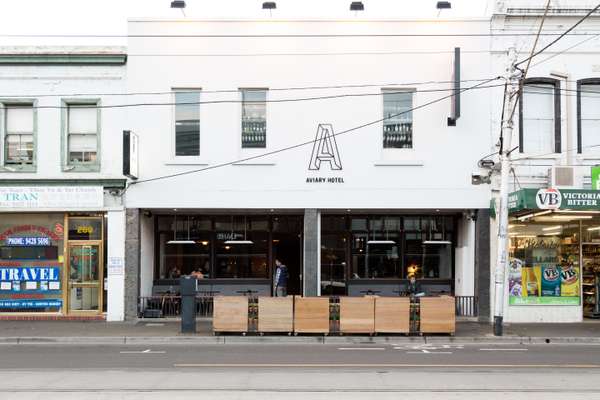 The Wheelocks recently renovated one of the many Victorian cottages in the suburb's north. A five-minute cycle ride away is the centre of Little Saigon, a bustling Vietnamese precinct that hugs Abbotsford's southern boundary. Victoria Street forms the spine of this community and is peppered with Asian grocers, pho restaurants and wholesalers. Hidden among the bustle is a new cupboard-sized café called Little Big Sugar Salt. "We do a lot of business with the Vietnamese community, particularly when buying fresh groceries," says Jesse Aston, the coffee shop's Wellington-born manager.
One of Little Big Sugar Salt's regular customers is freelance illustrator Alice Oehr. She lives nearby in a restored town house with her sister Lucy, who is in the final year of studying a neuropsychology degree. The window at Alice's desk has given her a front-row seat for Abbotsford's evolution. Over the past few years she has seen the surrounding warehouses converted into apartment blocks, cafés have spread across the neglected end of Johnston Street and the once-grimy Aviary Hotel is now a gastro pub. "I think it has become very young but it is still unpretentious," says Alice. "For me, living somewhere with a bit of diversity is really important. It just makes life a little more exciting."
---
Recently completed luxury developments have pushed up property prices in Abbotsford. That said, unconverted houses still appear on the market occasionally. But they sell quickly. Australian law dictates that non-resident foreigners are only allowed to buy new homes. Those with temporary visas can purchase established homes but are not permitted to rent them out. Both groups are required to seek approval from the Foreign Investment Review Board (FIRB) before any property purchases are finalised. This process usually takes less than 30 days.
Prices
One-bed apartment: AU$440,000 (€290,000)
Two-bed apartment: AU$610,000 (€400,000)
Two-bed house: AU$760,000 (€505,000)
Three-bed house: AU$910,000 (€600,000)
Estate agent
Biggin & Scott 161 (0)3 9429 9177
Eat & drink
Dr Morse
One of Abbotsford's most exciting restaurants serving an American-influenced menu.
274 Johnston Street

Little Big Sugar Salt
Delicious meals with a healthy twist.
385 Victoria Street

Kappaya
A rustically decorated café specialising in Japanese comfort food from the kitchen of chef Toshimitsu Kaji.
1 St Heliers Street
Shop
Nicholas & Alistair
A former shoe factory now stocked with unique mid-century furniture from Europe.
387 Johnston Street

Temple Town Barber
Run by one-time graphic designer Tom Farmer, this barbershop sells a range of high-end hair products and beard oils for hirsute residents.
285 Johnston St

Cone 11
A light-filled ceramics studio in the heart of the Abbotsford Convent.
Studio MG2
Mercator Building, Abbotsford Convent
1 St Heliers Street

The Abbotsford Club
The Melbourne outpost of the Kiwi-run roastery Coffee Supreme is a good place to buy freshly ground coffee beans after an amble along the Yarra River.
28-36 Grosvenor Street