Oceania / Global
Oceania
Briefing
The new tactics that might just reshape Australian voting and New Zealand's income inequality.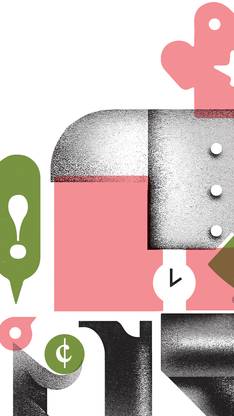 Mind the gap
New Zealand — 
EQUALITY
From a European perspective, New Zealand's economic recovery looks like something to envy: the government's books are back in surplus and wages are on the rise; household incomes have gone up 9.1 per cent in the past two years. But most Kiwis aren't feeling rich just yet: housing costs increased by 11.1 per cent in the same period and are particularly acute in Auckland and Christchurch. Incomes might be going up but so too is the cost of living. And the oecd recently noted that New Zealand has some of the highest rates of income inequality in the world, comparable with much larger economies.
It's a far cry from the egalitarian paradise New Zealand was once held up to be. Starting in the 1980s, structural changes freed up capital and labour, slashing personal tax rates and turning one of the world's most closeted economies – one prime minister compared the country to a Polish shipyard – into one of its most liberal. All of which has made for a vibrant, market-driven approach that has weathered the global financial crisis and Christchurch earthquakes remarkably well in the past couple of years.
But while New Zealanders are known for their get-up-and-go, many are wondering when their personal circumstances will improve. "As soon as there's any kind of recovery people start to realise that there is money being generated," says journalist Max Rashbrooke, author of two recent books on inequality. "And as soon as you ask where the money's going you're asking about inequality."
Between 1985 and the early 2000s, incomes in New Zealand diverged steeply: top earners' take-home doubled while lower earners' stagnated. The gap has fluctuated but never closed, despite the country's growth in recent years.
"I don't think anyone wants to see a divided society with marked differences," says Rashbrooke. "But if we don't change things that's exactly where we're headed."
---
In the swing of it
Australia — 
POLITICS
Australia's Labor party hopes that new campaign techniques can secure victory in this year's state elections. Its "marginal seats director" Kosmos Samaras says the surprise election of Victorian premier Daniel Andrews was aided by the recruitment of 5,000 volunteers, who made some 500,000 phone calls to sway voters.
"We hired two US Democrat campaign experts and super-geared the grassroots tactics they use to improve turnout," says Samaras. "Our philosophy is that the best person to engage with an undecided voter isn't necessarily a politician; it's often the person living on that voter's street."
---
Reality bites
Stewart Island — 
TOURISM
Stewart Island, off the bottom of New Zealand's South Island, has a population of 380 people – and 100 great white sharks. In recent years, cage-diving operators have done a brisk business in scaring tourists and recently won approval to keep doing so from the country's Department of Conservation.
This puts them directly at odds with the many islanders convinced that the tourist operators are, in effect, training the sharks to seek out humans for food, endangering children who swim in the harbour and fishermen who dive for paua (abalone) – though no attacks have been reported as of yet.
---
Q&A
Tim Flannery
Chief councillor
Climate Council
Australia
While Australia endures a third consecutive summer of scorching extremes, its government faces increased global scrutiny over its climate change policies. One scientist raising public awareness on the subject is Tim Flannery.
Why was the Climate Council formed?
The first act of Abbott's new government in 2013 was to abolish the Climate Commission which many Australians were engaged with. We decided to set up an appeal for a new not-for-profit group, forming the country's largest crowd-funded organisation.
How does Australia fare in the lead up to the 2015 UN climate-change conference?
A recent global index ranked 58 industrialised nations on how they were addressing climate change. Australia dropped 21 places to take the global wooden spoon at the bottom of the pile with Saudi Arabia.
How could Australia improve its green credentials?
By encouraging investment in our environmental industries. We have 1.3 million solar households in Australia while the US only has 500,000. As its industry grows it is crying out for experience. This is a chance for Australian companies to profit from the US market.