My last meal / London
Ruth Rogers
River Café founder and star chef Ruth Rogers is renowned for making London's finest food but it is simplicity she craves most for her 'last meal'
"I was born in upstate New York and, where I lived, there was real excitement about the fresh corn in the summer and pumpkins and squashes in the winter, so I grew up appreciating seasonal food.
I came to London in 1967 as a student and I had very little money. None of us were really spending on restaurants so we'd eat in ethnic places. There was a place called Jimmy's that was a Greek restaurant in Soho and a place called the Dumpling Inn that we used to go to. It was really budget but great fun. The food scene [in London] has changed so radically. When I first came here people used to say, 'Forget food, you can't even get an espresso here.' You couldn't even buy olive oil except for a few shops in Soho.
One influence on my own cooking was when I moved to Paris. I lived above a market in the Marais and I learned to never go there with a shopping list. I'd go to see what was there and then decide what to cook. The idea that we've gotten into with supermarkets, somehow, is that you can get any ingredient from anywhere at any time of the year.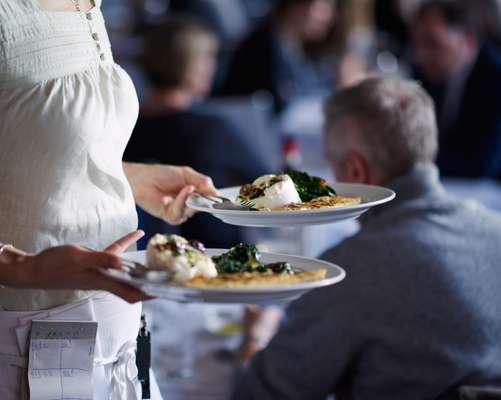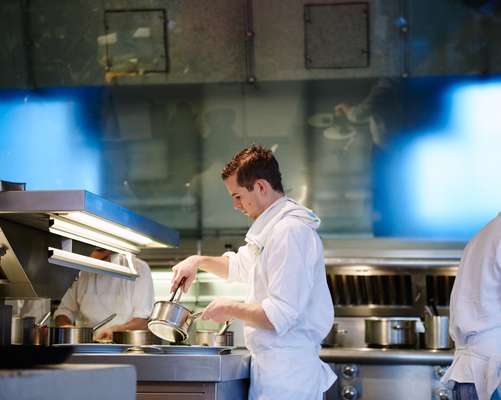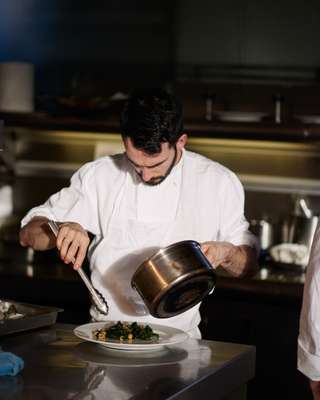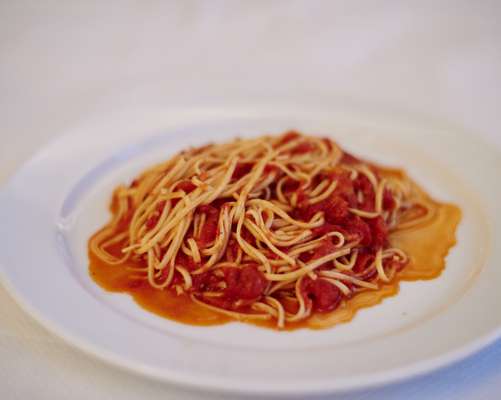 I still remember those meals in the 1970s when Richard [Ruth's husband, the British-Italian architect] was building the Pompidou Centre. Every cheque in my cheque book was made out to restaurants and we just explored Paris. We went to grand ones like Le Grand Véfour where we got to know the waiters and very, very simple ones around the corner from the site where Richard and Renzo [Piano], aged 38 and 40, were building the Pompidou. Their lunchtimes were sometimes quite intense and fraught with all the work that had to be done.
I also remember the first meal with Rose [Ruth's former business partner and co-founder of the River Café, who died in 2010] where we discussed the restaurant in 1985. She had been a chef in New York and Richard had just bought these warehouses and wanted to open somewhere to eat. The two of us went into this little café called Drummonds on the King's Road and I remember sitting there and showing her the plans for this tiny little restaurant with enough room for 12 tables and wondering how we'd do it. I remember that meal as a turning point.
My last meal would be with my family and the people I work with: the chefs and everybody at the River Café. It would be a big table. I suppose my comfort food is pasta with tomato sauce and that's probably my last dinner. There are so many different sauces, sophisticated sauces, but when it comes down to it, there's nothing better than pasta with tomatoes.
My other comfort food is chocolate. I crave chocolate, I love chocolate, I need chocolate. For wine I'm a Tuscan fan because that's what I was brought up on. Richard's family all come from Tuscany and so I'd probably have a bottle of the sassicaia merlot.
Every summer we go to Val d'Orcia, which is this beautiful part of Tuscany where there are big skies. It's an almost brutal landscape with few houses. I just love that landscape. I like southern Italy as well as Naples and the Puglia area but I'm happy when I'm in Tuscany."
Profile:
Lady Rogers ("Ruthie" to her familiars) is a chef at and co-founder of the River Café, located in southwest London on the banks of the Thames. With her business partner, the late Rose Gray, she has released 11 cookbooks and hosted a number of television series showcasing her distinctive take on produce-driven Italian food.
Venue
River Café opened in 1987 to cater to the architecture practice of Ruth's husband Richard. The Hammersmith venue has since grown to become one of London's best-respected Italian restaurants. Ruth, a self-taught chef, won a Michelin star in 1997 with the restaurant, which it has retained ever since.
Menu
To start
Mixed-leaf winter salad.
Main
Taglierini pasta with slow-cooked tomato sauce.
To finish
River Café's signature Chocolate Nemesis with a dollop of crème fraîche.
To drink
Tuscan red: a bottle of sassicaia, 2001.